RBI Assistant Salary
RBI Assistant Salary 2023: The Reserve Bank of India pays a juicy salary to its employees which has been discussed here as per the previous RBI Assistant Notification. A job with RBI is considered prestigious as it offers a great salary package along with a number of perks and other incentives. Knowing the salary structure, perks, and allowances given will help the candidates' to stay motivated and work harder to achieve their dream job as an RBI Assistant.
Read the article to know more about the job profile, its perks, and the lavish lifestyle it provides to its employees. RBI Assistant Salary has been revised as mentioned in the RBI Assistant 2023 Notification. Check the revised basic pay, gross salary and details in the article. 
RBI Assistant Salary 2023- Overview
The RBI Assistant Basic Pay has been revised to Rs. 20,700 and the gross pay for RBI Assistant Salary is revised to Rs. 45,050/-. Check the details here.
RBI Assistant Salary 2023
Conducting Body
Reserve Bank of India
Post
RBI Assistant
No of Vacancy
950
Category
Salary
Basic Pay
Rs 20,700/- per month [Revised]
Jobs
Bank Jobs
Exam Level
National
Selection Process
Prelims, Mains and Language Proficiency Test
Official Site
www.rbi.org.in
RBI Assistant Notification 2023 – Click Here
RBI Assistant Apply Online 2023- Click to Apply
RBI Assistant Salary Structure
The pay scale of an RBI Assistant will be as follows.
The revised basic pay for RBI Assistant posts is Rs 20,700/- per month in the scale of Rs. 20700 – 1200 (3) – 24300 – 1440 (4) – 30060 – 1920 (6) – 41580 – 2080 (2) – 45740 – 2370 (3) – 52850 – 2850 – 55700 (20 years)
The in-hand salary of any RBI Assistant is approx. Rs. 40,000/- per month.
The candidates interested in the RBI Assistant 2023 must note the benefits of this job and prepare for the same using all their best efforts. The candidates can have a look at the table below for RBI Assistant Net Pay or the in-hand salary distribution.
RBI Assistant Salary 2023 (Revised)
Particular
Details
Basic Pay
Rs. 20,700/-
Additional
Rs. 265/-
Grade Allowance
Rs. 2200/-
Dearness Allowance
Rs. 12,587/-
Transport Allowance
Rs. 1000/-
House Rent Allowance
Rs. 2238/-
Special Allowance
Rs. 2040/-
Local Compensatory Allowance
Rs. 1743/-
Gross pay
Rs. 45,050/-
Net Pay
Rs.40,000/- (approx)

RBI Assistant Salary Slip
We have provided below the RBI Assistant's latest Salary Slip for the month of December 2022. The salary slip here is of an employee having experience as an Assistant in RBI.
What Is the In-Hand Salary of RBI Assistant?
The monthly In-hand Salary of an RBI Assistant is Rs 40,000/- (approx.). The monthly salary will increase after increment which will be held twice or thrice in a year. Moreover, with the promotions held internally, the salary will be increased further.
RBI Assistant Syllabus 2023- Click to check
RBI Assistant Previous Year Question Paper PDF- Click to Check
RBI Assistant Salary- Perks & Allowances
Apart from the monthly salary offered to an RBI Assistant, the eligible candidate will be entitled to the following allowances:
Dearness Allowance
House Rent Allowance (if accommodation is not provided)
Compensatory Allowance
Transport Allowance
House Rent Allowance(HRA)  will not be paid to the employee if Bank's accommodation is provided and the license fee will be recovered from her/him @ 0.3% of pay at the starting stage of the pay scale of Class III.
Having a bank job has its own benefits. Along with good basic pay, the candidates do get to enjoy several perquisites.
RBI Assistant Salary includes the following Perks:
Bank's accommodation subject to availability
Reimbursement of expenses for maintenance of vehicle for official purpose
Newspaper, Briefcase, Book Grant, Allowance for furnishing of residence, etc. as per eligibility
Dispensary facility besides reimbursement of medical expenses for OPD treatment or hospitalization as per eligibility.
Interest-free Festival Advance
Leave Fare Concession
Loans and Advances at concessional rates of interest for Housing, Car, Education, Consumer Articles, Personal Computer, etc. It will be available to regular employees who will put in at least two years of service.
The recruits will be governed by the Defined Contribution New Pension Scheme, in addition to the benefit of Gratuity.
RBI Assistant Job Profile
RBI, being the apex bank of India would provide you with an ample amount of job growth. Job Profile/ Work that he/she is to perform are as follows:
The foremost job would be to maintain files, collect receipts, balance tally, maintain the ledger, etc.
The eligible employee would be responsible to verify all the documents.
He/She would be entitled to issue and circulate a new currency
He/She will have to reply to e-mails and maintain a record of emails sent and received
As an RBI Assistant, he has to ensure financial stability.
Note that the Working Days are 5 (five) days a week, with gazetted holidays.
RBI Assistant Exam Pattern 2023- Click to check
RBI Assistant Selection Process 2023- Click to Check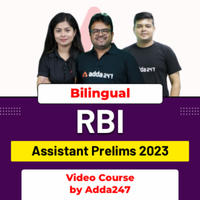 RBI Assistant Salary- Promotion
There are reasonable prospects of Promotion in RBI Assistant to higher grades. There will be internal examinations conducted regularly on which he/she will be promoted. With each promotion, the salary will increase as well as the roles and responsibilities of the employee.
Owing to an excellent pay scale and numerous benefits, a large no. of candidates appear for the exam every year. And with cut-throat competition, the examination is bound to be tough. So, interested candidates must ensure that they prepare for the examination with full dedication and sincerity. Keep solving mock test papers to improve your timing in each section.
The RBI Assistant gets promoted from
Scale 1: Assitant Manager, Grade A
Scale 2: Manager, Grade B
Scale 3: Senior Manager, Grade C
Scale 4: Chief Manager, Grade D
RBI Assistant Salary 2023 – FAQs
Q. What is the revised RBI Assistant Salary?
Ans. The RBI Assistant Basic Pay is revised to Rs. 20,700 and the gross pay is revised to Rs. 45,050/-.
Q. What is the in-hand salary of RBI Assistant?
Ans. The in-hand RBI Assistant Salary is approx. Rs. 40,000/-