RBI Grade B Salary
RBI Grade B Salary: A highly respectable position, well-paid salary, allowances, and assured future through a pension which diverts the minds of many aspirants to the RBI Grade B jobs. In this article, details of the RBI Grade B In-hand Salary, Perks, Increments, and Promotion have been provided along with allowances and benefits. Every year Reserve Bank of India(RBI) has released various job vacancies in the different departments of RBI. This year's exam for Grade B post consists of three phases for the selection of candidates. Candidates who get selected after Phase-I & Phase-II of the exam are called for the final interview process.
This is a wonderful opportunity to get associated with the public sector and make use of the perks offered. Candidates looking for an opportunity in the banking field can apply for this post as soon as possible. Read further to find out more on RBI Officers Salary.
RBI Grade B Salary Structure
The gross pay RBI Grade B Salary has been increased to Rs. 1,08,404 including several allowances, perks & benefits. The complete RBI Grade B Salary Structure has been tabulated below:
RBI Grade B Salary
Particulars
Amount
Basic Pay
Rs. 55,200
Grade Allowances
Rs. 6,800
Dearness Allowances
Rs. 33,215
Housing Allowance
Rs. 5273
CVPS Incentives
Rs. 827
Special Prerequisite Allowances
Rs. 1465
Special Allowances- Direct Recruit
Rs. 1800
Local Compensatory Allowances
Rs. 3664
Meal Allowance
Rs. 160
Gross Pay
Rs. 1,08,404
RBI Grade B 2022 Notification Out- Click to Check
RBI Grade B Apply Online 2022- Click to Apply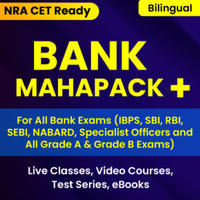 RBI Grade B Salary Deduction
The total gross pay of an RBI Grade B Officer is Rs. 1,08,404/-  (approx.). However, there is a deduction of Rs. 26,436/- in the salary of RBI Grade B Officer which is discussed below.
| | |
| --- | --- |
| Deductions | Amount |
| EE NPS Contrib Amount | Rs. 6509 |
| Prof Tax-split period | Rs. 200 |
| BF EE NPS Monthly Contrib | Rs. 13,018 |
| House Rent Recovery | Rs. 620 |
| Meal Coupon Deduction | Rs. 400 |
| MAF | Rs. 300 |
| RBI Officers Association | Rs. 40 |
| Sports Club Membership | Rs. 30 |
| Income Fax | Rs. 5319 |
| Total Deductions | Rs. 26,436 |
RBI Grade B Salary Allowances
Apart from the Basic Pay, multiple emoluments such as Dearness Allowance, House Rent Allowance, Family Allowance, Telephone Allowance, Conveyance Allowance, etc. will also be provided.
Dearness Allowance(DA): DA of 31% of the basic salary.
Grade Allowance (GA): Rs. 6,800 is given to the RBI Grade B Officer as Grade Allowances.
HRA Allowance: 2BHK/3BHK flat is given to the RBI Grade B employees. If the employees are not allocated flats, then they can claim up to Rs 70,000 as rent allowance.
Medical Allowance: Medical allowances up to 4500 Rupees can be claimed. These allowances are also valid for the dependents of the employees.
Education Allowance: RBI Grade B officer can avail Rs. 4000/- under education allowance every month.
Fuel Allowance: 150 liters of fuel per month can be claimed.
Maid Allowance: Rs 3000/- is offered under the maid allowance is received by RBI Grade B officers.
Mobile Allowance: A claim up to Rs 1500/- as a mobile allowance.
Sodexo Coupons: RBI provides the employees with Sodexo coupons worth Rs 2000/- which can be spent on food/groceries.
Leave Fare Concession Travel (LFC):  The RBI will offer around Rs100000 for the employees under LFC allowance. This can be availed once in two years, by the employee and his dependents.
Briefcase allowance: The officers can avail of Rs.7000 under briefcase allowance. This amount can be reimbursed once every three years.
 Spectacles allowances: Spectacles allowance of Rs 7000/- can be claimed for either the RBI Grade B officer or the spouse.
At present, the initial monthly Gross emoluments are approximately Rs. 1,08,404 /-(approx.). For such allowances, in-hand salary, a candidate must prepare for the exam with proper knowledge of concepts as per the RBI Grade B Syllabus.
RBI Grade B Salary Increments
All the Officers selected through RBI Grade B 2022 Exam will receive an annual salary range of 12-14 Lac. Along with the CTC, various emoluments & allowances are given.
The PayScale for the RBI Grade B Officer is Rs 55,200-2850(9)-80850-EB-2850(2)-86550-3300(4)-99750(16 years).
This can further be explained as follows:
Initial Basic Pay – Rs 55,200 with a yearly increment of Rs 2850 for 9 years
Rs 80850 and a yearly increment of Rs 2850 for the next two years in the executive band
Rs 99750 and a yearly increment of Rs 3300 for the next four years
Rs 99750 (Maximum Basic Pay)
Thus, the RBI Grade B Salary is Rs. 99,750/- (Maximum) and this is when an employee does not take any promotion.
RBI Grade B Promotions & Career Growth
With a constant increase in the salary of RBI Grade B Officers, the promotion designations also attract the candidates. The candidates employed as RBI Grade B Officers get promoted in the following series:
Assistant Manager

Manager

Assistant General Manager

Deputy General Manager

General Manager

Chief General Manager

Principal Chief General Manager

Executive Director

Deputy Governor

Governor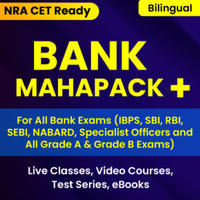 RBI Grade B Job Profile
Not just a good salary of RBI Grade B Officer, the job profile is also interesting. After the selection of the candidate as RBI Grade B Officer, a probation period of two years along with 15 weeks of training is kept. The venue of this training is the Reserve Bank Staff College. The job profile of the RBI Grade B officer varies from one post to the other based on the locations they have posted. the departments include Financial Markets, Banking Supervision, Banking Regulation, Currency Issuing, Public Debt Office, Foreign Exchange, HRD. One could be transferred to different departments.
RBI Grade B Officer job profile is listed below:
Ensuring Nation's Financial Stability- The RBI Grade B Officers work towards keeping the inflation under check and ensuring an adequate supply of liquidity of the production sector is taken care of or is under control. It is important to maintain the financial stability of the country and the officers are responsible for the smooth functioning. The officers are entitled with enhancing the confidence of the public in the financial system of the country and make them use the cost-effective and new technology services provided by the bank to its customers.
Currency Issue and circulation- As RBI issues coins and currency, RBI Grade B Officers are responsible for its circulation to the various nationalized banks covered under the boundaries of RBI. Also, smooth functioning of the currency till the subordinate units of RBI is an important duty of the RBI Grade B officer.
Management of Government accounts- Management of the state and central government accounts by performing various merchant banking functions for them.
Note: Probation period is 2 years and extends till 4 years
The RBI is the entry-level position in any bank and after appointment, as candidates get the experience of working or their daily schedules, they will get huge opportunities to prove the work qualities that can provide a promotion to them and can also help them to reach the senior post.
With an attractive RBI Grade B Salary, the benefits of this job are numerous. For all these salaries, perks, and promotions, candidates who are applying for RBI Grade B Officers do need to buckle up and start preparation with full determination to score high and qualify for the exam. Candidates applying for the post are advised to stay updated with the website for recent notifications on relevant
govt jobs
.
RBI Grade Salary 2022- FAQs
Q. How much salary does the RBI Grade B Officer get?
Ans. The starting salary of RBI Grade B Salary in hand will be around Rs. 81,968/-.
Q. What are the allowances provided to RBI Grade B Officer?
Ans. Apart from the Basic Pay, multiple emoluments such as Dearness Allowance, House Rent Allowance, Family Allowance, Telephone Allowance, Conveyance Allowance, etc. will also be provided.