RRB Group D Salary 2021
RRB Group D Salary 2021: The Railway Recruitment Board is expanding its workforce with an announcement of 1,03,769 vacancies has released an amazing opportunity for eligible candidates to get a stable and secured job in Indian Railways. RRB Group D 2021 salary ranges between 3 lakhs per annum to 5 lakh per annum as per 7th pay commission. Besides this salary, candidates are also entitled to certain allowances and benefits. Candidates in RRB Group D Post are selected for Track Maintainer Grade-IV, Helper/Assistant, etc. The candidates in large number have applied for the RRB Group D Posts. Therefore, it is important to know the RRB Group D Salary and RRB Group D job profiles.
RRB Group D Salary 2021
The RRB Group D salary will be in Level 01 of the 7th CPC Pay Matrix with initial pay of Rs.18000/- plus other allowances admissible at that time. There will be a slight difference in the HRA that will depend upon the location of the candidate.
RRB Group D Salary, As per 7th CPC Pay Matrix

RRB Group D Pay Scale
Pay Band
Grade Pay
Grade Pay:
Entry Level
PB-1
15600-60600
5400
21000
5700
23190
6000
25380
7200
29730
8400
34080
PB-2
29900-104400
12600
40500
13800
51420
PB-3
14400
54450
16200
63000
46800-117300
19800
76590
22800
88500
PB-5
112200-20100
26100
138300
26700
147300
30000
159000
RRB Group D Salary, Perks and Allowances
The candidates who will be appointed in the RRB Group D Posts will be entitled to the following benefits apart from the salary.
Dearness Allowance (DA)
Compensation in case of Holidays
Transport Allowance (TPA)
House Rent Allowance (HRA)*
Fixed Conveyance Allowance
Allowance For Night Duty
Daily Allowance
Overtime Allowance (OTA), etc.
Medical Benefits
Pension Scheme
*HRA may vary as per the location of work of the candidates. The HRA Allowance is mentioned in the next paragraph.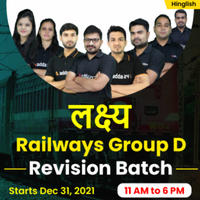 HRA Allowance For RRB Group D Post
The HRA of all the government employees will be calculated as per the criteria given below. The three categories of cities are classified according to their population density.
Categories of cities
HRA After 7th Pay Commission
X;
Population >= 50 Lakhs
24%
Y;
Population 5 to 50 Lakhs
16%
Z;
Population < 5 Lakhs
8%
RRB Group D Job Profile
The Job Profile of the candidates as per the RRB Group D Posts are mentioned below:
RRB Group D Post
Responsibilities
Hospital Attendant

Maintenance of hospital and taking care of patients

Assistant Pointsman/ Switchman

Assist in the handling of switches and railroad points.
Control the lever to direct the train to the required rail track.

Porter

Help passengers at the railway station and to handle the loading & unloading of railway passengers and goods

Shunter

Move trains between the yards and platforms – they marshal the trains, hook on locomotives and detach defective carriages.
They also direct and move freight trains, organize rail freight, and conduct safety checks.

Gateman

Maintenance and smooth functioning of Gates at railway crossings to ensure no delays of trains occur because of road traffic

Helpers in Electrical / Engineering / Mechanical / Signal and Telecommunication departments/Civil etc.

Assist skilled workers such as Fitters, Mechanics, Welders, Machinist, Equipment Maintainers, etc, in their technology works.
Helpers may also be deputed to assist in non-technical works in the offices etc.

Track Maintainer Grade IV (Trackman)

Maintain railway Tracks and remove any unwanted materials like rocks etc. from tracks

Cabin man/ Leverman

Watch over the safe passage of trains arriving and leaving a station.
Clearing signals for trains to pass.

Fitter

Railway fitters and electricians carry out the practical work needed to keep railway machinery and equipment running smoothly and safely.
They carry out repairs and routine maintenance.

Keyman

To check sections of tracks for faults to prevent accidents.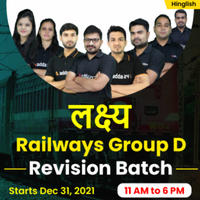 Also Read,