Government Jobs 2021: With a good salary, secured job and assured future with a pension, the government jobs provide the best way to get settled. This section directs to the latest government job updates providing a variety of information such as job updates, vacancy, exam date, results, admit card, cut-off, selection procedure, important dates. Get PSU, SSC, UPSC, Bank, Railway, Defence, Teaching, Central Govt. & State Govt jobs Jobs by category-wise, education qualification, age limit, board, location, experience.
Latest Govt Jobs
Post Date
Recruitment Board
Post Name
Qualification
Advt No
Last Date
More Information
14th April 2021
Surat Municipal Corporation
Surat Municipal Corporation Recruitment 2021: Notification Out For MO, Staff Nurse, And Other Posts; Check Details
10th Pass, 12th Pass, Graduate
----
20th April 2021
Get
Details..
14th April 2021
Uttar Pradesh Police Recruitment Board
UP Homeguard Recruitment 2021: Notice Out For 10000 Home Guard Posts; Online Registration Starts After Panchayat Election
12th Pass
To Be Notified
To Be Notified
Get
Details..
14th April 2021
CDAC
CDAC Noida Recruitment 2021: Apply Online For Project Manager & Project Engineer
Graduate
----
27th April 2021
Get
Details..
14th April 2021
Baba Farid University of Health Science
BFUHS Recruitment 2021: Notification Out For 200 Medical Officer Posts; Check Eligibility, Vacancies, And Other Details
Graduate or MBBS or Post Graduate
BFU-08/21/1
30th April 2021
Get
Details..
13th April 2021
IIT Roorkee
IIT Roorkee Recruitment 2021: Notification Out For Group A, B & C Non- Teaching Posts; Check Details Here
Graduate
2021/01, 2021/02
11th May 2021
Get
Details..
13th April 2021
SECL
SECL Recruitment 2021: Notification Out For Sr. Medical Specialists & Sr. Medical Officer Posts; Check Details Here
MBBS
02/2021
30th April 2021
Get
Details..
13th April 2021
BCCL
BCCL Recruitment 2021: Notification Out For Sr. Medical Specialist and Sr. Medical Officer Posts; Check Details
MBBS
01/2021
30th April 2021
Get
Details..
13th April 2021
Mahanandi Coalfied Limited
MCL Recruitment 2021: Notification Out For Sr. Medical Specialist and Sr. Medical Officer Posts; Check Details
MBBS
2021/457
30th April 2021
Get
Details..
13th April 2021
VMC
VMC Staff Nurse Recruitment 2021: Online Application For 300 Staff Nurse Posts; Check Details
BSC in Nursing
----
15th April 2021
Get
Details..
13th April 2021
OPSC
OPSC Post Graduate Teacher Recruitment 2021: Online Application Starts For 139 Teacher's Posts; Check Details Here
Post Graduate
12 of 2020-21
23rd April 2021
Get
Details..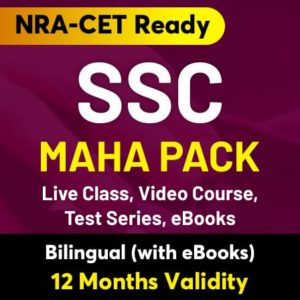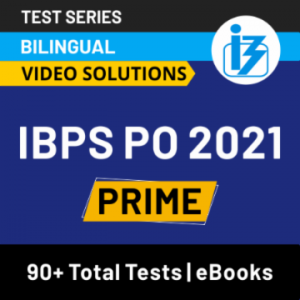 Government Jobs 2021
Candidates looking for jobs in the government sector can get all the latest updates on our website. All types of government exams conducted by various states, central and state, and public organizations are continually updated. Detailed information of the upcoming exams, results, admit cards, vacancies are provided with the relevant links required for accessing official information from the website.
A number of categories have been made for easy sorting of your choices and quick updates of 2020 government jobs. One can check relevant vacancies as per their requirement of location, qualification and experience.
Every year, thousands of candidates apply and get recruited for government jobs including Banking, Railway, Police, Urban Development, Rural Development, Agriculture, Defence, Teaching, Tourism, Transport, Finance sector, Social Welfare, Industries, Human Resources Development and many more. Candidates from different walks of life, with 10th, 12th, ITI, diploma, engineering and other graduation qualifications apply for such jobs.
A list of some of the organizations that conduct such qualifying examinations in a government job are given along with the category:
Staff Selection Commission
Union Public Service Commission
State Public Service Commission
Railway Recruitment Board
State Boards of Education
Institute of Banking Personnel Selection
State Bank of India
Reserve Bank of India
Food Corporation of India
Air Force Common Admission Test
Alerts for government jobs are presented on the Home page that shows various sections regarding the notifications. Adda247 is a storehouse of Job opportunities in the government sector. It is resourceful in all aspects possible for covering all organizations and types of governments offering government jobs. Our website is useful for being just one station to provide the candidate with the right direction through the latest and accurate information. We, at Adda247, ensure that up-to-date information reaches the candidate.
Government Jobs- Career Options
There are numerous government job opportunities to fulfil the eligibility of Candidates who pursued Secondary School Certificate (SSC)/ 10th pass, Pre-University Course (PUC) / Intermediate/ 12th pass, Graduation/ Degree, Engineering, MBBS, Post Graduation.

Other vacancies in various cadres in the administrative service and public service. Education sector offers Teaching and non-teaching posts from time to time as per the requirement in the education sector. Various organization/departments such as Public Service Commissions, Staff Selection Commission, Bankiing, Vidhan Parishad, High Court, Energy, Tourism development corporation, Finance, Industries, Information and Public relations, Minority welfare, Science and Technology, Public Health and Engineering departments provide significant opportunities.
Type of Information available
The notifications related to the following topics of job alert are available such as Description of a job, Vacancy count, Eligibility details, Application fee, Exam fee, Pay scale/Salary, Selection process, Last date to submit an application form, Interview dates, Walk-in dates, Admit card/Hall Ticket, Result in download dates.
Adda247 keeps the candidates aware of the career opportunities there are in order to follow on their dream job and make for themselves a great career. Every year, many of the government organizations release vacancies to fill numerous posts in the government sector. Majority of the posts are filled through qualifying tests/examinations, which are followed by an interview/skill test.
Latest Govt Jobs 2021
A complete package is what Adda247 offers, with comprehensive information regarding selecting the job category, guidance for filling the form to payment of application fee, its submission and downloading the admit card.
We take responsibility to provide the candidates with genuine information regarding the government job updates, which covers the detailed notification of the vacancy, examination pattern, syllabus, mode of selection, results, cut off, interviews. Our website has the provision of notifications of all the latest updates as soon as they are officially released. Stay updated with the notifications of all the government jobs through our website.
Other benefits
Along with the current status of the government jobs, Adda247 also has the provision for its own material resources such as test series, books and e-books, video courses and live classes.
Government Jobs 2021 FAQs
Q 1. How to use this Government Jobs Page?
Ans: To make full use of this page, you are advised to visit the page regularly for new government jobs update. This way you will not miss any updates/Jobs.
Q 2. How to apply for the latest Government jobs?
Ans: Check the list of government jobs given above. If you are interested in any job, click on the link given above, it will take you to that job page. Read all the details and apply for the job.
Q 3. In what sections jobs are divided?
Ans: This page contains all the latest jobs, 10th pass jobs, 12th pass jobs, graduate jobs and engineer jobs. Check all the jobs.
Q 4. Do we provide Government Job alerts regularly?
Ans: Yes, we update these pages with new government jobs regularly.
Q 5. Does anyone get free jobs alert here?
Ans: Yes, anyone can use the page for free for all the government jobs alert.