CTET Exam Pattern 2021: CTET Exam Pattern forms an important part of the study plan, where candidates can know a lot about the best methods of preparation. Central Teachers Eligibility Test (CTET) is a national level exam conducted to appoint candidates for school level teachers. This exam is qualifying in nature, that provides certification for teaching across all schools in India. CTET Exam consists of two papers depending on the class level of teaching, namely Paper-1 and Paper-2.
CTET Exam Pattern
CTET Exam Pattern is conducted in two shifts for each paper 1 and 2 is discussed. A brief idea about the exam pattern is necessary to start with comfortable ways of preparation. Where one may start with the most asked topic or with the most important topic, any which way, the pattern is to be known. Let us start with a summary to know broadly about each paper.
CTET Paper 1 Exam Pattern
The given tables mention the subject/section of each paper and how many questions will be asked in that section. Also, the total marks for each section are mentioned. So, each broad topic from Paper 1 will have the same number of questions.
| | | |
| --- | --- | --- |
| Subject | Questions |  Marks |
| Child Development and Pedagogy | 30 | 30 |
| Language I (compulsory) | 30 | 30 |
| Language II (compulsory) | 30 | 30 |
| Mathematics | 30 | 30 |
| Environmental Studies | 30 | 30 |
| Total | 150 | 150 |
CTET Paper 2 Exam Pattern
In CTET Paper 2, Social Studies/ Social Science has the maximum number of questions as compared to others.
Subject
 Questions
 Marks
Child Development and Pedagogy (compulsory)
30
30
Language I (compulsory)
30
30
Language II (compulsory)
30
30

Mathematics & Science

OR

2. Social Studies & Social Science

60
60
Total
150
150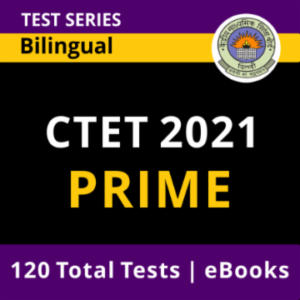 CTET Marking Scheme- Negative Marking or not?
Now, a teacher's eligibility test generally does not have any negative marking. Likewise, CTET does not have any negative marking. Thus, there will be no deduction of marks for any incorrect answer marked in the exam.
Marking Scheme- All questions carry equal marks. That is 1 mark for each question that has been assigned.
For each correct answer, a candidate gets a +1 mark.
There will not be any minus marks for wrong answers. Use the same for calculation of your marks in the ctet answer key.
Nature and Standard of Questions in CTET
Child Development and Pedagogy will focus on the educational psychology of teaching and learning relevant to the age group of 6-11 years (in case of paper 1) and 11-14 years(in case of Paper 2). This covers the understanding of learners through interaction.
Language 1 focuses on the medium of instruction, that is how much hold a candidate has on the medium.
Language 2 focuses on the comprehension of the language and its extent by the facilitator
Language 2 is different from 1, which is specified on the confirmation page of the form
Opt two languages out of the ones mentioned in the table:
English (01) | Hindi (02) | Assamese (03) | Bengali(04) | Garo (05) | Gujarati (06) | Kannada (07) | Khasi (08) | Malayalam (09) | Manipuri (10) | Marathi (11) | Mizo (12)| Nepali (13)| Oriya (14) | Punjabi (15) | Sanskrit (16) | Tamil (17) | Telugu (18) | Tibetan (19) | Urdu(20)
CTET Exam Pattern: Minimum Qualifying Marks
Minimum qualifying marks as per CTET Exam Pattern includes the passing marks, which is different for each candidate, based on his/her category.
As per NCTE notification No. 76-4/2010/NCTE/Acad dated 11.02.2011: A person who scores 60% or more in the TET exam will be considered as a CTET pass.
School managements (Government, local bodies, government-aided and unaided) may consider giving concessions to persons belonging to SC/ST, OBC, differently-abled persons, etc., following their extant reservation policy.
For Our Readers:
CTET is a wonderful opportunity, that too, a national level one, which lets you opt for a career, where you can apply for a teaching job anywhere across the country. Hence, you need to buckle up yourselves for the upcoming July session and work hard for it. All the Best!
Also, Stay Connected to more government job notifications through sarkarijobs247.com!