What is VAIBHAV Summit?
VAIBHAV (Vaishwik Bharatiya Vaigyanik) Summit is a participation initiative by Science and Technology (S&T) and Academic Organisations of India to enable deliberations on thought process, practices and R&D culture with a problem-solving approach for well-defined objectives. This is a joint effort of all S&T and Academic organisations. It concludes successfully a Unique Confluence of Resident and Overseas Indian Scientists/Academicians. VAIBHAV proposes a comprehensive roadmap for leveraging expertise/knowledge of worldwide Indian researchers to deal with the emerging challenges for universal development.
Innovation culture acts as a catalyst to remain contemporary in product development by creating a vibrant ecosystem. To boost the innovation ecosystem in India, VAIBHAV will add a new dimension to Atal Innovation Mission. Summit aims to give an impetus to the objectives of Atal Innovation Mission by leveraging the collaborative experience and deep expertise of International and Indian subject experts. Vaibhav summit seeks active support and ideation from Indian Diaspora for developing skills of Indian aspirants in alignment with the New Educational Policy.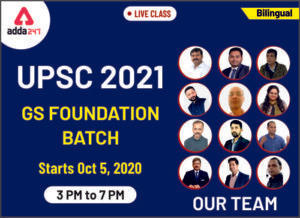 UPSC 2021 Online Coaching Classes | Bilingual GS Foundation Batch
In the current scenario of the global growth of science and technology as well as academics the key factors to boost R&D are:
Cooperative Development
Complementary Expansion
Inter-disciplinary Extension
Why is it in news?
The Hon'ble Prime Minister Shri Narendra Modi inaugurated the VAIBHAV Summit on Gandhi Jayanti, 02nd October 2020 which concluded on the occasion of Sardar Vallabhbhai Patel Jayanti, 31st October 2020. About 2600 overseas Indians registered for the summit online.
About 3200 panellists and about 22,500 academicians and scientists from India and overseas participated in this month-long series of webinars. Champion institutes organised about 722 hours of discussions under various verticals from 3 to 25 October and the outcomes were reviewed.
Among panellists, 45% were overseas Indians and 55% were resident Indian academicians and scientists. In addition, about 200 hours of preparatory and practice deliberations were held before the formal panel meets. Overall Indian Diasporas from 71 countries participated in this summit. This is one of its kind initiatives in the country, where such a mammoth scale of scientific discussions was undertaken on a wide range of topics. In terms of participation, coverage of areas, the intensity of discussions, and the number of hours spent on discussions, number of countries and quality of participants, this summit has created a benchmark in itself.
AMRUT Mission: Full Form, Purpose, Components and Key Facts
Aim of the VAIBHAV initiative
It is a kind of initiative that aims to bring out the comprehensive roadmap to grasp the expertise and knowledge of global Indian researcher for solving emerging challenges. By bringing the Indian Overseas and Resident academicians/scientists together a structure of association will be evolved.
It also aims to reflect in-depth on the collaboration and cooperation instruments with academia and scientists in India and to create an ecosystem of Knowledge and Innovation in the country through global outreach.
Theme of the VAIBHAV initiative
1. To carry Indian experts in academic institutes and R&D Organisations across the world, on a single platform to debate upon the collaboration mechanisms and methods to strengthen the S&T base in India, with their counterparts working in India.
2. To carry together varied experiences and proficiency of diverse academic cultures together to push forward the research outcomes.
3. To strengthen the AatmaNirbhar Bharat initiative for High-End Research in Science and Technology.
VAIBHAV and AatmaNirbhar Bharat
VAIBHAV has built a way in establishing research capability as an important avenue towards Aatmanirbhar Bharat. It has also paved the way for aligning contemporary research in the country towards a contributed purpose in each area. Resident and overseas Indians have allotted an integrated perspective of research and academic capabilities to smoothly and continuously contribute to India's S&T capability for global good.
VAIBHAV has produced an interactive and facile mechanism in the Cyberspace and has also promoted collaboration and the development of leadership.
It is a mountainous initiative in the area of science and research not just for academic institutes but also for public-funded R&D organizations and Industry that utilizes the outcome of the research.
VAIBHAV: A wide spectrum of deliberations
VAIBHAV discussions were held under a structured framework of many areas and subjects. The Summit meant to create an ideal research ecosystem, come together with the tradition with modernity and create prosperity.
The deliberations were taken place on the issues like; computational sciences, electronics and communication, quantum technologies, photonics, aerospace technologies, health and medical sciences, pharmacy and biotechnology, agro-economy and food security, material & processing technologies, advanced manufacturing, earth sciences, energy, environmental sciences, management and social sciences.
The initiative attempt to collaborate the emerging areas i.e., the certain areas of collaboration have emerged which were not stressed in the past, such as bioremediation, urban ore recycling and metal organics. Experts have debated on the future electricity grids, interactive but islandable micro-grids and related technologies key to electrification in India and maintaining resilience.
In the Summit, there was a discussion on the issues of the importance of assembly packaging on various functionality over a single chip, and also on technical ideas with respect to trapped ions and atomic clock.
Some of the areas of collaborations are identified like; wafer-level packaging, 3D integration for MEMS, Heterogeneous integration of 2D materials on Silicon platform, Full Mission Mode Engine Cycle Analysis, Aero Elastic Analysis of Fan, Hot Turbine Blade Cooling Technology, Membrane separation for purification of elements, Ge purification for detector application, Highly doped Ge for THz and Mid IR frequencies.
VAIBHAV: Response and Way Forward
VAIBHAV initiative is to be encouraging grounded scientists and academicians and also facilitate a platform to resident researchers to take forward indigenous technologies to maturation. The summit has proposed a comprehensive roadmap using the expertise and knowledge of global Indian researchers for addressing emerging challenges for universal development.
The Summit documentation and recommendations will be submitted formally to the advisory council for further directions. The summit reflected upon new avenues of research, strengthening of areas of the research ecosystem, collaboration possibilities and cooperation instruments with academia/scientists in India and abroad. The goal is to create a broader ecosystem of knowledge and innovation in the country through global interactions, for India and the world.
Source: PIB
Graded Response Action Plan (GRAP): Explained
Adda247 Launching – Aarambh IAS On 5th November 2020 Only on UPSC/State PSC Adda247 Channel