Queen Elizabeth II
Elizabeth took the throne of Britain in 1952 at the young age of 25. After breaking the record of Queen Victoria as the longest reigning monarch of Britain for more than six decades, she became the U.K.'s longest reigning monarch in September 2015. Not just in the UK, Elizabeth became the world's longest-reigning monarch after the King of Thailand, Bhumibol Adulyadej died in October 2016 after reigning for 70 years on the throne.
Elizabeth was born on April 21, 1926. She was the first child of the then-Duke and Duchess of York and after four years her sister, Princess Margaret Rose was born. Interestingly, It was only her destiny that she became the queen as it didn't go as per plan. Her uncle, childless King Edward VIII abdicated in December 1936 to marry twice-divorced American Wallis Simpson, and Elizabeth's father became King George VI, putting her next in the succession.
She even participated in world war 2. When she was 18, Elizabeth served in Auxiliary Territorial Service as a subaltern during World War II in 1945. Till the time war ended she was promoted to the rank of junior commander.
She got married to Royal Navy officer Philip Mountbatten on Nov. 20, 1947, at Westminster Abbey. He was her third cousin and a member of the House of Schleswig-Holstein-Sonderburg-Gluecksburg and after a year, their first child Prince Charles was born in November 1948. Before ascending to the throne, Elizabeth was already the mother of two children among a total of 4 children, Charles and Princess Anne (1950), who were later followed by Prince Andrew in 1960 and Prince Edward in 1964.
After the demise of King George VI on Feb. 6, 1952, Elizabeth queen finally became the queen but She was formally crowned after more than a year on June 2, 1953, at Westminster Abbey and for the first time the coronation was broadcasted on television which was viewed by millions.
In her latest public appearance, Queen Elizabeth recently appointed Liz Truss as prime minister on Sept. 6 during a meeting at her Balmoral Castle in Scotland as a part of her constitutional duty to appoint a new prime minister and it was the 15th time that she was doing the tradition.

Queen Elizabeth II Death Date and Death Cause
Queen Elizabeth II  died on September 8 at the age of 96 at her Scottish estate, Balmoral Castle. The news was announced by Buckingham Palace shortly after 6 p.m. on Sept. 8 evening. Lately, she was struggling with her poor health and the same was reflected in her decision to cancel many official meetings. The cause of death has not yet been officially announced.
But as per the reports Queen had a history of health issues. From experiencing back pain over the years to going through knee surgery she had been dealing with one issue or another. And even she was infected by a coronavirus which also affected her immune system a lot.
According to the media, the queen was also admitted to the hospital for an overnight stay in October 2021 for "preliminary investigations." She even started using a cane which once belonged to Philip, her late husband as she was dealing with mobility issues since October 2021 and now
This was because she was not able to travel to London for the ceremony of appointing a new prime minister of the UK, Liz Truss which is a break from tradition, and her deteriorating health was clear from the photos of the event.
Family of Queen Elizabeth II
After the demise of Queen Elizabeth II, the longest-reigning monarch of the United Kingdom, Prince Charles, her eldest son, has now become the next monarch. As we know it's quite typical to understand the pattern of succession in the Royal family and its family tree but to make it easier for you, we have added an image through which you can easily understand the line of succession in the Royal family –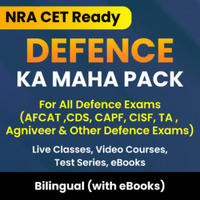 Queen Elizabeth II: FAQ
Q1. When Queen Elizabeth died?
Ans. Queen Elizabeth II  died on September 8 at the age of 96.
Q2. For how many years has Queen Elizabeth II ruled as a monarch?
Ans. She ruled for 70 years and 214 days which is the longest time reigning period of any British monarch.
Q3. Who will be the next queen after Queen Elizabeth II dies?
Ans. Prince Charles will succeed Queen Elizabeth II.