Folk Dances Of India
Human is a social animal we all know that and since the dawn of civilization humans have incorporated Recreating Activities in their daily routine, and when it comes to dance, we can find figures of dancing humans in groups in the prehistoric excavations.
Every Society we see today has a long history of evolution and during the course of evolution they developed some characteristic that make them unique, their culture becomes their recognition and India is the heartland of various such cultures which Thrive together , In this article we will discuss Folk Dances of India .
Folk dances are specific dances performed at a particular region and have survived from centuries giving us a glimpse of our past and the stories that showcase the dignity of a Particular religion or community.
Folk Dances Of India: Indian States and Folk Dances
State
Folk Dances

Andhra Pradesh

Kuchipudi
Vilasini Natyam
Andhra Natyam
Bhamakalpam
Veeranatyam
Dappu
Tappeta Gullu
Lambadi, Dhimsa
Kolattam
Butta Bommalu.

Assam

Bihu
Bichhua
Natpuja
Maharas
Kaligopal
Bagurumba
Naga dance
Khel Gopal
Tabal Chongli
Canoe
Jhumura Hobjanai

Bihar

Jata-Jatin
Bakho-Bakhain
Panwariya
Sama Chakwa
Bidesia

Gujarat

Garba
Dandiya Ras
Tippani Juriun
Bhavai

Haryana

Jhumar
Phag
Daph
Dhamal
Loor
Gugga
Khor
Gagor

Himachal Pradesh

Jhora
Jhali
Chharhi
Dhaman
Chhapeli
Mahasu
Nati
Dangi

Jammu and Kashmir

Rauf
Hikat
Mandjas
Kud Dandi Nach
Damali

Karnataka

Yakshagan
Huttari
Suggi
Kunitha
Karga
Lambi

Kerala

Kathakali (Classical)
Ottam Thulal
Mohiniattam
Kaikottikali

Maharashtra

Lavani
Nakata
Koli
Lezim
Gafa
Dahikala Dasavtar or Bohada

Odisha

Odissi (Classical)
Savari
Ghumara
Painka
Munari
Chhau

West Bengal

Kathi
Gambhira
Dhali
Jatra
Baul
Marasia
Mahal
Keertan

Punjab

Bhangra
Giddha
Daff
Dhaman
Bhand
Naqual

Rajasthan

Ghumar
Chakri
Ganagor
Jhulan Leela
Jhuma
Suisini
Ghapal
Kalbeliya

Tamil Nadu

Bharatanatyam
Kumi
Kolattam
Kavadi

Uttar Pradesh

Nautanki
Raslila
Kajri
Jhora
Chappeli
Jaita

Uttarakhand

Garhwali
Kumayuni
Kajari
Jhora
Raslila
Chappeli

Goa

Tarangamel
Koli
Dekhni
Fugdi
Shigmo
Ghode
Modni
Samayi nrutya
Jagar
Ranmale
Gonph,
Tonnya mell

Madhya Pradesh

Jawara
Matki
Aada
Khada Nach
Phulpati
Grida Dance
Selalarki
Selabhadoni
Maanch

Chhattisgarh

Gaur Maria
Panthi
Raut Nacha
Pandwani
Vedamati
Kapalik
Bharthari Charit
Chandaini

Jharkhand

Alkap
Karma Munda
Agni
Jhumar
Janani Jhumar
Mardana Jhumar
Paika
Phagua
Hunta Dance
Mundari Dance
Sarhul
Barao
Jhitka
Danga
Domkach
Ghora Naach

Arunachal Pradesh

Buiya
Chalo
Wancho
Pasi Kongki
Ponung
Popir
Bardo Chham

Manipur

Dol Cholam
Thang Ta
Lai Haraoba
Pung Cholom
Khamba Thaibi
Nupa Dance
Raslila
Khubak Ishei
Lhou  Sha

Meghalaya

Ka Shad Suk Mynsiem
Nongkrem
Laho

Mizoram

Cheraw Dance
Khuallam
Chailam
Sawlakin
Chawnglaizawn
Zangtalam
Par Lam
Sarlamkai/Solakia
Tlanglam

Nagaland

Rangma
Bamboo Dance
Zeliang
Nsuirolians
Gethinglim
Temangnetin
Hetaleulee

Tripura

Sikkim

Chu Faat Dance
Sikmari
Singhi Chaam or the Snow Lion Dance
Yak Chaam
Denzong Gnenha
Tashi Yangku Dance
Khukuri Naach
Chutkey Naach
Maruni Dance

Lakshadweep
Folk Dances are an integral part of the Static GK Syllabus, the list provided incorporates all the dances important from the examination point of view, hope it helps you in better preparation.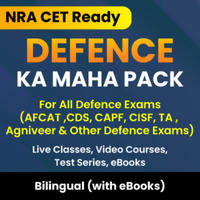 Some important Folk Dances In India
Let's know about some state-specific details of different folk dances.
Dumhal and Rouff of Jammu and Kashmir
Dumhal is performed by men of the Wattal tribe of Kashmir to celebrate special occasions.
It is performed wearing long vibrant-coloured robes, a conical cap studded with beads and shells.
The group of dancers moves in a procession, ceremoniously carrying a banner which is dug in the ground and the men dance around it in circles.
Rouff is a much loved customary dance of Kashmir performed by girls.
It involves simple footwork and is mostly performed on celebrated occasions such as Ramzan and Id.
Rouff has been an element of Kashmiri life since primaeval times, and it was a welcoming dance performed by women on the onset of spring season.
Bhangra of Punjab
One of the most popular dances, not just in the state of Punjab, but in the country as a whole. It was performed originally during the harvest season, wearing a traditional Punjabi dress and with instruments including a Dhol, Chimta, Algoza and others.
It is regarded as a popular music style in the country.
The dance form has a mix of many steps like dhamaal, jutti, fulka, sialkoti, dankare, jugni, mirzi, fumnian.
Other folk dance of Punjab like Jhummar and Sammi, are also included in Bhangra.
Raas Leela of Uttar Pradesh
It is popular in the region of Mathura and Vrindavan of Uttar Pradesh and is associated with the festival of Holi and Janmashtami.
It is a part of the mythological stories of Lord Krishna where he dances with Radha and sakhis.
It is regarded as the "dance of the divine love."
The Indian classical dance Kathak evolved from Raas Leela of Braj and Manipuri classical dance.
Raas Leela has been a popular theme in many other classical dance forms.
Garba of Gujarat
Traditional Garba is performed around a clay lantern known as the Garba Deep or around the statue of Goddess Shakti.
Symbolically the Garba Deep represents a body within which the divine energy of the Goddess resides.
The dance is performed in groups to celebrate the nine days Hindu festival of Navratri.
It is performed in rings and concentric circles representing the cycle of birth and death in Hinduism, leaving only one constant which is the divinity of God symbolized by the idol of the Goddess or the Garba Deep.
Ghoomar of Rajasthan
Ghoomar was developed by the Bhil tribe and was later adopted by Rajasthani communities.
The beauty of this folk dance is in the swirling colourful robes of the women as the pirouetting displays the vibrant colors of the flowing ghagra (long heavily embroidered colourful skirt).
Bihu of Assam
Characterized by brisk steps and rapid hand movements, this is a folk dance performed by both men and women of Assam.
The musical instruments mostly used in the dance are Dhol (drum), Pepa (horn), Gagana (an instrument made of bamboo).
Usually, the ladies wear a mustard and red coloured saree while the men are dressed in a dhoti and a headband of red and mustard color.
Lavani of Maharashtra
Performed on the beats of the instrument Dholki, Lavani is characterized by powerful rhythms.
It contributes majorly to Marathi folk theatre.
It is performed by females dressed in a nine-yard-long saree on songs in a quick tempo.
Ghumura of Odisha
One of the most sought-after dances in Odisha, Ghumura is similar to a tribal dance, because of the dress that is worn while performing it.
Research suggests that it was regarded as a war dance in ancient India, and was performed by Ravana in the Ramayana.
Its roots in the Medieval period are confirmed by the fact that this dance is depicted in the Sun Temple, Konark.
The movements and expressions used in the dance make it a "heroic dance."
Kathakali of Kerala
Katha means story and kali means play
Kathakali is one of the oldest theatre forms in the world.
Originating more than 1500 years ago, this is a combination of dance, drama, music and ritual.
Noted for elaborate costumes, attractive make-up done on the characters, detailed gestures and well-defined body movements presented in tunes.