Mangal Pandey Biography
One of the most daring Indian revolutionaries was Mangal Pandey who sacrificed his life to free the country from the Britishers. He played a significant role in the Sepoy mutiny of 1857 which is also known as the First War of Independence. His contribution in making India free is remembered and acknowledged by Indians. t freedom fighters.
Mangal Pandey Family
Mangal Pandey was born on 19 July 1827 in Nagwa, a village in the upper Ballia district in Uttar Pradesh. He belonged to a Brahmin family. His father was Diwakar Pandey who was a peasant and his Mother was Abhay Rani. He had a sister who died in the famine of 1830. He became a member of the Army of East India Company in 1849. He was a soldier in the 6th Company of the 34th Bengal Native Infantry and was mainly known for his participation in an attack on several of the regiment's officers.
Mangal Pandey History
Events that caused the Indian rebellion of 1857, He played a crucial role in all those events. A new Enfield rifle was provided to soldiers in Army and the cartridge was rumoured to be greased with the fat of pigs and cows, the soldiers were supposed to bite off the ends of greased cartridges in order to load the weapon.
Mangal Pande, who was a staunch Hindu revolted against the British as the cow is sacred to the Hindus, and the pig is non-acceptable to Muslims. So this enraged many soldiers which led to the revolt.
Pandey was well aware of the plans of Britishers to divide India on the basis of religion particularly between Hindus and Muslims to rule easily. He dissented against the British by taking violent actions and he planned a rebellious plan against the British rule and threatened to kill any British officer he comes across on March 29, 1857. He was shouting "come out – the Europeans are here"; "from biting these cartridges we shall become infidels" and "you sent me out here, why don't you follow me".
Pandey even provoked his fellow sepoys to rise up against their British officers and he injured two of them. After being restrained, he even tried to kill himself but he was ultimately arrested. Mangal Pandey was hanged on 8th April 1857 as he was soon tried and sentenced to death. He died young at the age of 29. His execution was earlier scheduled for April 18, but British authorities preponed it to April 8 because they were afraid of a large-scale uprising. Later that month, in Meerut, opposition to the use of Enfield cartridges sparked an uprising, which led to the start of the larger insurgency in May and it had further spread in other areas like Delhi, Cawnpore, Lucknow etc. His personality was so impactful that the British started calling all soldiers in this fight for independence by the name of 'Pande'.
His efforts led to the transfer of power to Queen Victoria from the hands of the East India Company in 1857 and it gave confidence to the people of India that they are powerful enough to fight for their rights.
Also Check: Subhash Chandra Bose Biography
Mangal Pandey Death
Pandey is considered one of the most influential revolutionary heroes of modern history who actually brought a change to the system.  In the year of 1984, the Indian government issued a postage stamp to mark his sacrifice for the nation. Certain movies and stage plays are also based on his life, including the famous Hindi film 'Mangal Pandey and the stage play named 'The Roti Rebellion' performed in 2005. Also, a park with the name Shaheed Mangal Pandey Maha Udyan had also been set up at Barrackpore to commemorate the place where Pandey attacked British officers and was later hanged.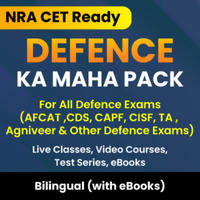 Mangal Pandey Biography: FAQs
Q1. When was Mangal Pandey born?
Ans. Mangal Pandey was born on 19 July 1827 in Nagwa, a village in Uttar Pradesh.
Q2. When did Mangal Pandey die?
Ans. Mangal Pandey was hanged on 8th April 1857.
Q3. Mangal Pandey belonged to which infantry?
Ans. He was a soldier in the 6th Company of the 34th Bengal Native Infantry of the East India Company Army.