CDS Full Form
CDS Full Form: Valour, Glory, Sacrifice & Duty – The Indian Army is an epitome of the highest values that India as a country stands for. From the icy landscapes of Siachen to the arid deserts of Rajasthan, the Indian Army acts as a shield for over a billion lives in our country keeping us safe from all external threats that continue to  haunt our borders ,and CDS is one way of getting inducted in the army as an Officer ,The full form of CDS is Combined Defence Services, the exam is conducted twice every year and those who qualify undergo the SSB interview  the ,Exam is conducted to get into Indian Army, Indian Navy & Indian Air Force.
Check: AFCAT Full Form
CDS Full Form: CDS Exam Pattern
For Indian Military Academy, Indian Naval Academy and Air Force Academy the written exam comprises three sections: (1) English, (2) General Knowledge and (3) Elementary Mathematics. Duration of each exam is 2 hours and each exam is of 100 marks. For Officers Training Academy the written exam consists of two sections: (1) English, (2) General Knowledge. For OTA also the duration of each exam is 2 hours and each exam is of 100 marks. CDS exam conducted in offline mode. The question paper consists of multiple choice questions.
CDS Full Form: Marking System of CDSE
It is important to know the marking scheme of the exam as it helps candidates to attempt question papers wisely. In CDSE 1 mark is awarded for each correct answer and 0.33 marks are deducted for each wrong attempt. If two answers are marked for one question. It will be considered wrong and negative marks will be deducted.
 Once you have cleared the written exam for CDS, the next step is SSB which is conducted after a month or two (depending upon the academy you are applying for)
The SSB is a five day process (for air force it's six as they conduct pabt) where they will check whether you are suitable for the forces or not i.e you have officer like qualities in you.

Once you have been recommended by the SSB board the next step is medicals which are conducted at the army hospital by the army doctors.

After you have been declared medically fit by the medical board of the hospital, you'll have to clear an all in merit list that will be made by taking your written and ssb marks into consideration.

If your name comes in the merit list , you'll be provided joining instructions and will be asked to report at the applied academy on a set date with required documents.

 then you will undergo a rigorous training program which will polish you to become the best version of yourself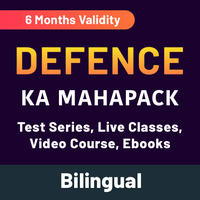 CDS Full Form in Hindi
सीडीएस (CDS) का फुल फार्म "Combined Defence Services" होता है, हिंदी में इसे "संयुक्त रक्षा सेवाएं" कहते है | इस परीक्षा में सफलता प्राप्त करनें के पश्चात आप भारतीय थल सेना, जल सेना और वायु सेना में एक अधिकारी पद पर नियुक्त हो सकते है 
CDS Full Form: FAQs
Q1. Is there a physical test for the CDS exam?
Ans.  Candidates must be physically fit according to the prescribed physical standards. 
Q2. How much percentage is required for the CDS exam?
Ans. CDS Exam: Again for CDS exam there is no fixed percentage, you just need to be a graduate and of course you need to pass the CDS exam
Q3. Can a girl give a CDS exam?
Ans. Women too can apply for the CDS exam.