SSC CGL 2019 Vacancy is out @ssc.nic.in. The tentative vacancies are discussed in detail with the distribution of various posts in all departments covered by SSC. Candidates can check the number of vacancies released officially on the website. SSC has released the tentative vacancies region/ state wise and considering the age group for each category. Read further for CGL Vacancy distribution 2019.
A total of 8582 Vacancies have been notified by the Staff Selection Commission in which 3674 vacancies are declared for the General category. The vacancies have seen a decrease as compared to SSC CGL 2018, where a total of 11,271 vacancies were notified.
SSC CGL Vacancy 2019 Department wise
Given here is the detailed information on SSC CGL Department-wise vacancy, taking into consideration the age group. SSC has released the vacancies on 19th March 2020. Candidates can now know about the vacancies through the table.
The number of vacancies has been important information for the candidates, who had applied for the SSC CGL 2019. Candidates can finally know about the vacancies released by Staff Selection Commission(SSC) for CGL 2019 Exam. Category wise vacancy is given below.
SSC CGL
Vacancy
UR
SC
ST
OBC
Total
Vacancies
SSC CGL Final Vacancy 2019-20
SSC CGL 2019-20
Vacancy
3674
1242
667
2198
8582
Download SSC CGL Vacancy 2019:
29.06.2020
SSC CGL 2019 Vacancy
Please refer to the given table for department wise and category wise vacancies under SSC CGL.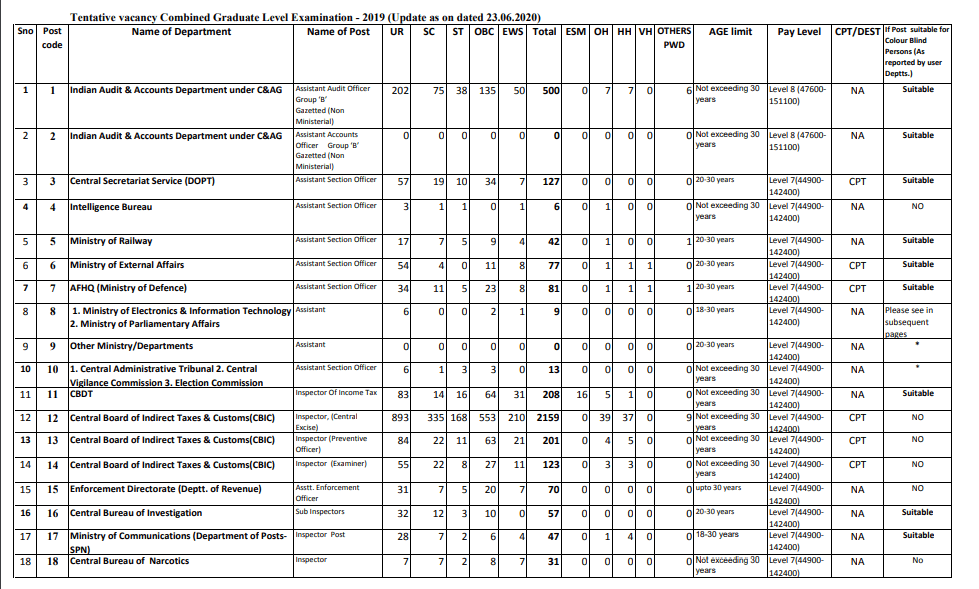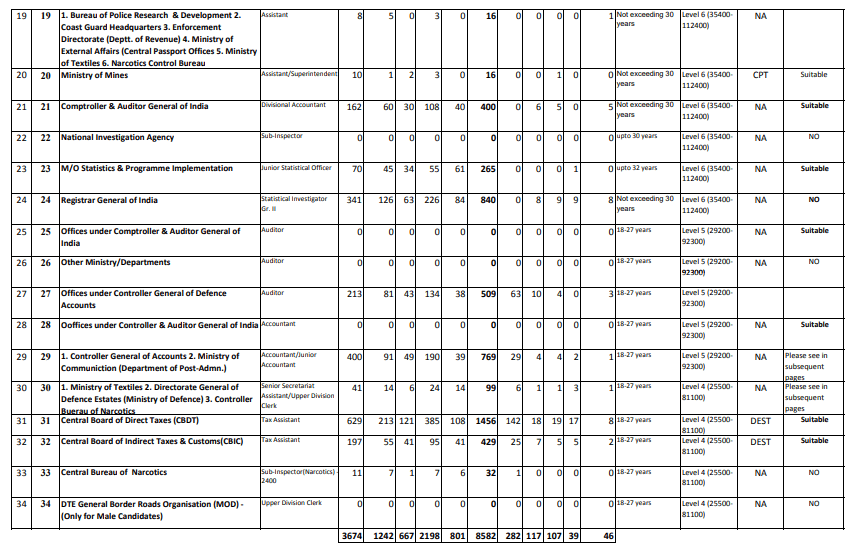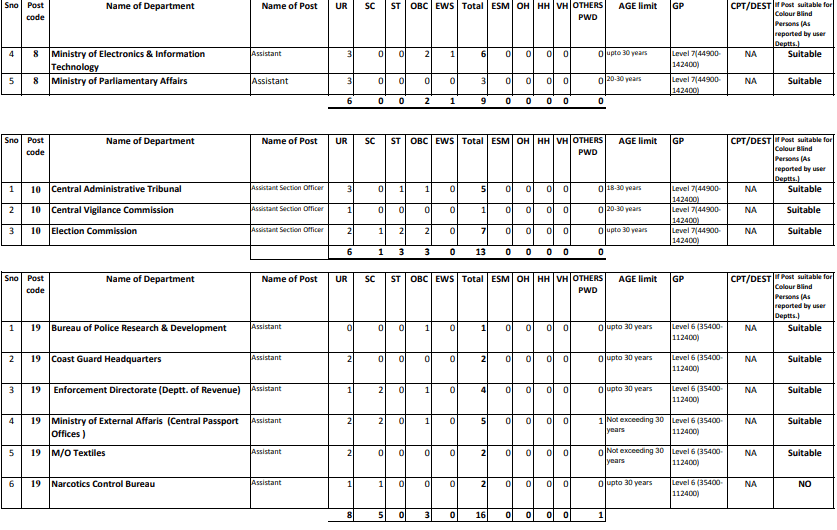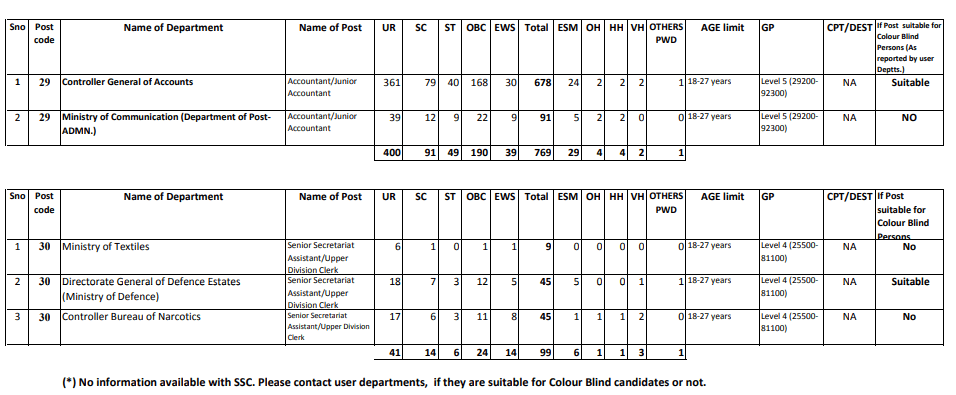 SSC CGL 2020 Vacancy: Compare With Previous Year
As the SSC CGL Vacancy 2019 has been released, take a look at the vacancies released over the years from 2014. Have a look at the SSC CGL vacancy for the last 5 years to check the changes in vacancies over the years.
From the given comparison we can observe that there has been a reduction in the number of vacancies as compared to 2018-19.