SBI CBO Salary 2022
SBI Circle Based Officer Salary 2022: The State Bank of India will be recruiting a total of 1422 Candidates for the post of Circle Based Officer (CBO). SBI Circle Based Officer (CBO) receives an attractive salary package, therefore, the number of applications received will be huge. Here we are discussing the salary of a Circle Based Officer. Let us have a look at the State Bank of India Circle Based Officer In Hand Salary 2022, Perks and Allowances and Career Growth.
SBI CBO Salary 2022 – Check Revised Salary Structure
The candidates who will be applying for the SBI Circle Based Officers 2022, will be placed in the Junior Management Grade Scale 1 or JMGS-I. The JMGS 1 term is generally used to refer to the officers who have just entered the Officer Cadre after promotion from the Clerical Cadre.
The SBI CBO Pay Scale will be Rs.36000-1490/7-46430-1740/2- 49910-1990/7-63840. This means the CBO will get a basic pay of Rs 36,000/- with an increment of Rs 1490 for the next 7 years, followed by a basic of Rs 46430/- with an annual increment of Rs 1740/- for the next two years and so on. The maximum basic salary will be Rs 63,840.
SBI CBO Salary 2022
Allowance
Amount
Pay Scale
36000-1490/7-46430-1740/2- 49910-1990/7-63840
Basic Pay
Rs. 36,000
Dearness Allowance (DA)
Rs. 16,884
House Rent Allowance (HRA)
Rs. 2520
City Compensatory Allowances (CCA)
Rs. 1080
Other Allowances
Rs. 2000
Gross Salary 
Rs. 58,484
Deduction
Rs. 8187.6
Net Salary 
Rs. 50,296.24
SBI CBO Admit Card 2022 Out – Click to Check
SBI CBO In Hand Salary
The candidates who will be appointed as SBI Circle Based Officer (CBO) will be paid or the Basic Pay will be Rs. 36,000/- plus one increment at the starting of the job. The candidates will be given one increment for each completed year of service rendered in the officer cadre in the Scheduled Commercial Bank and Regional Rural Bank.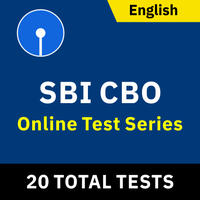 SBI CBO Perks and Allowances
Here we are describing the perks and allowances that an SBI Circle Based Officer (CBO) is entitled to.
SBI CBO Allowances
After being appointed as an SBI Circle Based Officer, the candidates will receive the following allowances apart from the regular monthly salary.
Allowance
Amount
Dearness Allowance
46.9% of the Basic Pay
City Compensatory Allowance
3% – 4% depending on location
House Rent Allowance
7% – 9% depending on the Place of Posting
Medical Insurance
100% covered for employee | 75% covered for dependent family
Travelling Allowance
AC 2-tier fare is reimbursed to the employee for official travels
Petrol Allowance
INR 1,100 – 1,250
Newspaper Allowance,
Entertainment Allowance,
Books Allowance, etc.
Varies based on Cadre
SBI CBO Perks
An SBI Circle Based Officer will also be entitled to the following perks as per rules in force from time to time.
Contribution Pension Scheme/New Pension Scheme.
Medical Aid for self (100%) and for family (75%).
LTC.
Home Travel Concession/ Leave Fare Concession.
Concessional interest rates for Housing/Car/Personal Loans.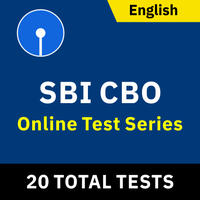 SBI CBO Salary – Promotion, Career Growth
On joining, the selected candidates will be designated as "Circle Based Officers" (CBOs) and will be on probation for a period of 6 months.
The CBOs will be subjected to continuous assessment during the probation period for judging their suitability for confirmation.
The candidates who qualify in their assessment as per standards determined by the Bank from time to time will be confirmed in the service of the Bank in Junior Management Grade Scale-I (JMGS-I).
If any candidate fails to achieve the minimum standards stipulated, his/ her services may be terminated as per the policy of the Bank in force at the material time.
The selected officers will be in the general cadre and will be governed by the promotion policy applicable for Bank's general cadre officers.
The selected candidates will not be entitled to inner-circle transfer up to his/ her promotion to SMGS-IV Grade OR 12 years of service, whichever is later.
SBI CBO Syllabus 2022 – Click to check
SBI CBO Salary 2022 FAQs
Q. What is the basic pay of SBI CBO 2022?
Ans. SBI CBO basic pay in the starting is Rs. 36000/- per month.
Q. What is the SBI CBO in-hand salary?
Ans. The in-hand salary of an SBI Circle based officer is Rs. 50,000 to 52,000/- per month.
Q. What is the probation period of an SBI CBO?
Ans. There is a probation period of 6 months given to an SBI CBO.