Rani Laxmi Bai Biography
Whenever we talk about the power of Women in India, the first name that comes to mind is Rani Laxmi Bai. She was fierce and indomitable when she showed courage in front of Britishers and single-handedly fought for her kingdom. Laxmi Bai who was also called 'Manu' at home. She belonged to a Marathi Brahmin family. Her family had good relations with Nana Sahib and it is believed that they both were cousins. Her father Moro Pant Tambe vaulted in the court of Bithoor district for the Peshwa of Bithoor. Peshwa used to love her a lot and he brought up Manikarnika just like his own daughter, provided her with all facilities like a princess and also gave her a playful and notorious personality. Due to her notorious personality, She was given the name Chabeli, by Peshwa.

Rani Laxmi Bai History
At that time, education to girls was provided at home only and that too for some specific girls, not to everyone as schools only allowed male participants so it was a tough task for girls to obtain education in any manner but parents of Lakshmibai were in the favour of her education and that's why she could study. Manu was a very brilliant and meticulous student who wanted to learn everything and that's why her studies included activities such as shooting, horsemanship, fencing and Mala Khamba and she practised it with childhood friends Nana Sahib and Tantia Tope. Manikarnika had a very bold upbringing as her mother died when she was merely four years old.
Even the personal life of Manikarnika had many turns. She tied the knot with the maharaja of Jhansi, Raja Gangadhar Rao Newalkar in May 1842 and She became the mother of a baby boy who was named Damodar Rao in 1851 but sadly he died four months after his birth and then the couple decided to adopt a child from a cousin of Gangadhar Rao, called Anand Rao but they renamed him as Damodar Rao and just after that day, the maharaja died. At that time Governor-General Lord Dalhousie applied the doctrine of lapse which basically rejected Damodar Rao's claim to the throne as he was not the hereditary son and tried annexing the state to its territories. This was not acceptable to Rani Lakshmibai and she swore that she will not surrender Jhansi at any cost, and this is what she said "I shall not surrender my Jhansi" (Main meri Jhansi nahi doongi).
Right now, The Rani Mahal, the palace of Rani Lakshmibai which is now converted into a museum, houses a collection of archaeological remains of the period between the 9th and 12th centuries AD.
Rani Laxmi Bai Biography: About
Rani Lakshmibai was born on 19 November 1835. She is popularly known as Jhansi Ki Rani as she was the queen of the Maratha-ruled lordly state of Jhansi. She played a crucial role in the first war of independence that is the Indian Revolt of 1857 and she created a sense of fear in the minds of Britishers. Original name of Jhansi ki Rani was Manikarnika Tambe and her nickname was Manu. She had to go through some rough times at an early age as she lost her mother when she was just 4 and the responsibility of her upbringing came completely into the hands of her father. She completed her education and she also received training in martial arts, including horse riding, shooting etc. 
Rani Laxmi Bai Biography: Life
Rani Lakshmi Bai was raised in the family of the Peshwa Baji Rao II. Growing up with the boys in the Peshwa court, she was educated in martial arts and became an expert in sword fighting and riding. She got married to the Maharaja of Jhansi, Gangadhar Rao, but he died after some years and she became a widow without a surviving heir to the throne. Although the Maharaja adopted a boy as his heir just before his death but Lord Dalhousie, the British governor-general of India declined to acknowledge the adopted heir and annexed Jhansi as per the policy of the doctrine of lapse. The East India Company representative was placed in the small kingdom to take care of administrative duties.
Rule & Revolt of Lakshmi Bai
The 22-year-old queen showed enough resistance to the British in letting Jhansi go into their hands. After some time of the rebellion in 1857, which started off in Meerut, Lakshmi Bai was declared ruler of Jhansi and became Jhansi ki Rani Lakshmi bai. She sat on the throne on behalf of a minor heir. Leading the British rebellion, she quickly organized her troops and took command of the Bundelkhand area rebels. Mutineers in the nearby areas also extended their support to Jhansi.
In January 1858, With Gen. Hugh Rose, Counter-offensive operations were started in Bundelkhand by the East India Company.  Starting from Mhow, He first annexed Saugor (now Sagar) in February and then moved towards Jhansi in March. The forces of the company surrounded the fort of Jhansi, and war began. Queen of Jhansi did her best to not let them win Jhansi even when her forces were outnumbered. Tantia Tope, another rebel leader, lost the war in the Battle of Betwa. With her Army, Lakshmi Bai managed to flee from the fort and went to the east where she joined other rebels. 
Death of Rani Lakshmi Bai
A successful attack on the city fortress of Gwalior was planned by Tantia Tope and Lakshmi Bai. They were able to confiscate the treasury and arsenal and Nana Sahib was proclaimed the Peshwa (ruler). After Gwalior, Lakshmi Bai moved east to Morar to face another British counterattack headed by Rose where she was killed on June 18, 1858. She fought a brave and furious battle in the attire of a man. She did not want the British to capture her body, So she asked locals to cremate her or bury her body. It is believed that her funeral was held on the same day near the place where she was killed with the aid of one of her maids. Her father, Moropant Tambey, was hanged by the British after a few days after of fall of Jhansi. Her adopted son, Damodar Rao, never got his inheritance from the British but grant was provided to him from the British Raj. 
Rani LaxmiBai became a household name because of her strength, valour, and her progressive vision of the empowerment of women in India in the 19th century, and due to her sacrifices, she is being remembered by every Indian Citizen. She was commemorated in bronze sculptures in both Jhansi and Gwalior.
She is the true epitome of women's empowerment even in this modern times as she was a woman who can read the scriptures and handle a sword of equal strength as a man. She just did not fight to protect her kingdom, She fought for many other things too. From protecting the right of her adopted child to fight for freedom to live and rule instead of becoming Sati, She was able to set many examples in front of society and that's why even today she rules in the hearts of people and became an immortal name in the history of the National Movement.
Two postage stamps were issued in 1957 to celebrate the birthday of the Queen.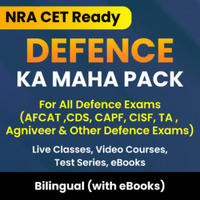 Rani Laxmi Bai Biography: FAQs
Q1. When was Rani Laxmibai born?
Ans. She was born on 19 November 1835.
Q2. What was the name of the adopted Son of Rani LaxmiBai?
Ans. Her adopted son was Damodar Rao.
Q3. Under which policy did Lord Dalhousie decline to acknowledge the adopted heir and annexed Jhansi?
Ans. The name of the policy was Doctrine of Lapse.