Indians Who Won the Oscar Awards
About Oscar Awards
Generally called as Academy Awards are also known as Oscars. it is a prestigious award given to artists of different fields to recognise and acknowledge their  artistic and technical merit in the movie industry. It is an annual award presented by the Academy of Motion Picture Arts and Sciences. It was established in 1927, but the tradition of presenting gold-plated statuette commonly known as Oscar, was initially started in 1929. Venue of the award ceremony is Dolby Theatre in Los Angeles, California.
It is considered to be the most significant award in the movie industry as it recognises the best talents globally and later it leads to the rise of the winner as they receive better work offers, pay hike, and worldwide media recognition. Since the talents are picked from various fields of cinema industry, so we have provided you the list of categories in which the awards are given. Check it out –
Indians Who Won the Oscar Awards: Academy Awards Categories
These are the 24 below mentioned categories:
Best Picture
Best Actor
Best Actress
Best Supporting Actor
Best Supporting Actress
Best Director
Best Original Screenplay
Best Adapted Screenplay
Best Cinematography
Best Production Design
Best Editing
Best Original Score
Best Original Song
Best Costume Design
Best Makeup and Hairstyling
Best Sound Mixing
Best Sound Editing
Best Visual Effects
Best Foreign Language Film
Best Animated Feature Film
Best Animated Short
Best Live Action Short
Best Documentary Feature
Best Documentary Short
Till date, there are 5 Indian in the list of Oscars winners. We have provided the list with the information related to them.
5 Indians Who Won the Oscar Awards
1.  Bhanu Athaiya
Category – Best Costume Design

Bhanu Athaiya is the first person from India to win Oscar. She is a famous costume designer who won Oscar for the 1982 historical film Gandhi. She has worked with various other projects with the eminent personalities not just from Bollywood, but also from Hollywood.
2. Satyajit Ray
Category – Honorary Award
One of the most recognised and appreciated name of Indian Cinema is Satyajit Ray who is known for his extraordinary filmmaking skills.  His work is studied as case studies by filmmaking students globally. He contributed a lot both to Indian and Bengali cinema.
His first assignment with the name Pather Panchali won many national and international accolades including the Best Human Document at the Cannes film festival in 1955. In 1992, He was awarded Oscar for Lifetime Achievement.
3. Resul Pookutty
Category – Best Sound Mixing

Sound engineer Resul Pookutty won the award for the movie Slumdog Millionaire in the category of Best Sound Mixing at the 81st Oscars. He won the award along with Ian Tapp and Richard Pryke. He dedicated the award to the country in his speech of winning.
4. A.R. Rahman
Category – Best Original Score and Best Original Song
5. Gulzar
Category – Best Original Song
'Jai Ho' song which is considered to be one the finest masterpieces of India was nominated in various categories at 81st Academy awards and it was awarded for its originality. Popular lyrist Gulzar won an Oscar in the category of Best Original Song.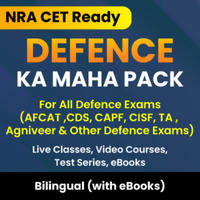 FAQs Related to Indians Who Won Oscars
Q1. How many Indians have won the Oscar so far?
Ans. 5 Indians have won the Oscar so far.
Q2. Who is the first Indian to win Oscar award?
Ans. Bhanu Athaiya is the first Indian to win Oscar award
Q3. Which Indian has won the Oscar twice?
Ans. AR Rahman in 2009 Indian has won the Oscar twice
Q4. Name the Indian film which won Oscar?
Ans. No Indian movie has won Oscar till date.