Indian Air Force Wallpaper
The Indian Air Force (IAF) is one of the mightiest among the three branches of the Indian Armed Forces with its foremost mission to ensure the security of Indian airspace and conduct various aerial operations during armed conflicts. More than 170,000 personnel and over 1,400 aircraft are in service with the
Indian Air Force
. IAF has emerged as the 3rd strongest Air Force, only after the United States Air Force(USAF) and Russian Air Force. IAF is headquartered in New Delhi.
Also known as 'Bharatiya Vayu Sena', the IAF was officially established on the 8th of October in 1932 during World War II to support the Royal Air Force of the United Kingdom in its war against Japan. In 1945, King George VI bestowed the prefix "Royal" in recognition of the IAF's achievements. After the independence of the nation, it evolved into the Indian Air Force in 1950 and this honorary title was abolished. The motto of the Indian Air Force is "Touch the sky with Glory" which was derived from the eleventh chapter of the Bhagavad Gita.
The President of India holds the rank of Supreme Commander of the air force. The Chief of Air Staff, an air chief marshal is responsible for the operational command of the air force.
The Indian Air Force not only protects Indian territory and national interests from all dangers but also provides humanitarian assistance at the time of any natural disaster such as the Gujarat cyclone in 1998, the tsunami in 2004, and floods in North India. The IAF has also been part of international relief missions such as Operation Rainbow in Sri Lanka. Indian Airforce is also known for evacuating stranded Indian Citizens from any foreign country at a time of danger, for eg. IAF conducted Operation Ganga to rescue Indian citizens, mostly students, from Ukraine.
The IAF proves to be very helpful to the Indian Army as it provides aerial support on the battlefield as well as strategic and tactical airlift capabilities. Since independence, the air force took part in four wars with Pakistan and one with the People's Republic of China. IAF also works with the United Nations peacekeeping missions. Its other major operations include Operation Vijay (1961), Liberation of Goa 1961
The Second Kashmir War (1965), The Bangladesh Liberation War (1971), Operation Poomalai (1987), Operation Cactus (1988), The Kargil War (1999), The Balakot airstrike and The India-Pakistan standoff of 2019
The Indian Air Force is known for its highly-trained crews and pilots and has access to modern military resources which provide India with the capacity to carry out rapid response evacuation, search-and-rescue (SAR) operations, and delivery of relief supplies to impacted areas through cargo aircraft.
The air force is divided into five operational and two functional commands. Each command is supervised by an Air Officer Commanding-in-Chief with the rank of Air Marshal. The purpose of an operational command is to conduct military operations using aircraft within its area of responsibility, and functional command's responsibility is to maintain combat readiness.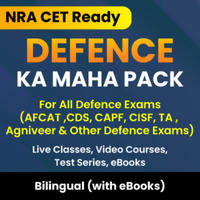 Indian Air Force Wallpaper HD