APJ Abdul Kalam Birthday
A.P.J. Abdul Kalam aka Avul Pakir Jainulabdeen Abdul Kalam was born on October 15, 1931, in Rameswaram city of India to a poor Tamil Muslim family. He was an influential personality who contributed immensely to the development of India as a scientist and a president.
Avul Pakir Jainelabdeen aka Abdul Kalam served as the 11th President of the country from 2002 and 2007 and he was widely regarded as the 'People's President due to his calm and modest attitude towards people. During his tenure, he promoted the advancement of the national nuclear weapons program and due to his role in the Missile Programmes of India and technological advancement, he earned the nickname "Missile Man."
A.P.J. Abdul Kalam attended the Madras Institute of Technology in 1960 from where he completed his graduation in aeronautical engineering. After this, He worked with Defence Research and Development Organisation (DRDO) and Indian Space Research Organisation (ISRO). He was also involved in politics and was also associated with political groups, such as the National Democratic Alliance (NDA).
https://youtu.be/J3Z8U7eM3ww
Kalam received the Government's LV and Slv projects between the 1970s-90s. He headed two projects like Project Devil and Project Valiant, which aimed at developing ballistic missiles from the successful SLV program's technology.
Kalam then went on to become the scientific advisor of the defence minister in 1992 and after 5 years, he was promoted to the post of principal scientific advisor to the government. He also played a key role in the 1998 Pokhran-II tests as a Chief Project Coordinator under the leadership of Atar Bihar Vajpayee. Abdul Kalam was felicitated with a Padma Bhushan in 1981, Padma Vibhushan in 1990 and then received India's highest civilian honour Bharat Ratna in 1997. He was also awarded the Indira Gandhi Award for National Integration in 1997.
In 2007, he was honoured with the King Charles II Medal by the Royal Society, UK, and a Doctorate of Science from the University of Wolverhampton, UK. In 2008, he won the Hoover Medal given by ASME Foundation, USA and received a Doctor of Engineering from Nanyang Technological University, Singapore.
In 2012, he also started a program called "What Can I Give?" focusing on the theme of eradicating corruption from the country. Other than this, Dr Kalam was a great writer and he wrote numerous books in his lifetime to inspire the coming generations.
After completing his tenure as President of the country, he again started delivering lectures as a visiting professor at the Indian Institute of Management in Shillong where he died after suffering from cardiac arrest while delivering a lecture on July 27, 2015. He was buried in his hometown Rameswaram with full state honours.
The man of the golden heart will always be remembered for his great role in nation-building.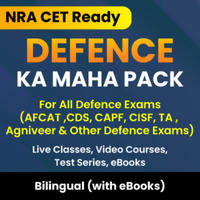 APJ Abdul Kalam Quotes
Look at the sky. We are not alone. The whole universe is friendly to us and conspires only to give the best to those who dream and work.
If you want to shine like a sun, first burn like a sun.
We should not give up and we should not allow the problem to defeat us.
Excellence is a continuous process and not an accident.
Let me define a leader. He must have vision and passion and not be afraid of any problem. Instead, he should know how to defeat it. Most importantly, he must work with integrity.
Unless India stands up to the world, no one will respect us. In this world, fear has no place. Only strength respects strength.
Why are we, as a nation so obsessed with foreign things? Is it a legacy of our colonial years? We want foreign television sets. We want foreign shirts. We want foreign technology. Why this obsession with everything imported?
Educationists should build the capacities of the spirit of inquiry, creativity, entrepreneurial and moral leadership among students and become their role model.
Almost half of the population of the world lives in rural regions and mostly in a state of poverty. Such inequalities in human development have been one of the primary reasons for unrest and, in some parts of the world, even violence.
No religion has mandated killing others as a requirement for its sustenance or promotion.