Countries in The World without Airport
Whenever we think of going to another country, the first and obvious means of transport come into the mind is Airplane. As for long-distance travelling, flying is the most comfortable and time saving medium. And in this advanced global world, it's being considered that one can go to any country easily because of modern network of connectivity. But, surprisingly, there are countries in the world that do NOT have an airport facility of their own! And what is more surprising, that these countries are not unknown. When we will provide you the list of the name of the countries, you'll be amazed as these countries are quite popular among travelers.
List of Countries in The World without Airport
Total number of such countries is 5 and below we have mentioned about such countries. Read the full article to know about it in detail –
1. Vatican City
You must have heard the name of this country as the Vatican City is an independent city-state which is considered to be the smallest country in the world. This city which covers the area of 109-acre, does not have any Airport of its own and the reason could be its distance from Rome. Rome, on the other hand, has two international airports and whenever the Visitors need to come to Vatican City, they first reach to Rome an then they then drive to Vatican City. For example Leonardo da Vinci–Fiumicino Airport is at a distance of 18.5 miles from Vatican City's borders from where travelers reach to Vatican City.
2. San Marino
San Marino is the country which is surrounded by Italian land but it does have any Airport of its own. This country is the the fifth-smallest country in the world. Still reaching to San Marino is not impossible as it is just nine miles away from the famous Federico Fellini International Airport of Italy. So in order to travel to this country, one has to first reach to Italy and then he or she can easily drive away to San Marino. And to your surprise, this country is one of the richest countries in the world with one of the highest GDPs per capita.
3. Monaco
Monaco is the second-smallest country in the whole world. Talking about the geography of Monaco, It is covered by France from three sides and from one side it is surrounded by the Mediterranean Sea. Not just the second smallest country, it is also the most densely populated sovereign state in the world. It's connected with the world due to the airport facility of France. In order to reach to this country, first the person need to go to Nice Côte d'Azur Airport of France and from there he or she can go by boat or a half-hour car ride to reach to the destination. Monaco is also known for hosting one of the oldest and most prestigious Formula One races, the Monaco Grand Prix, with the shortest track of all the F1 races.
4. Liechtenstein
Liechtenstein is the country which shares border with two countries Austria and Germany. This country does not have any airport of its own. Since it's close to Switzerland and Austria, Visitors would need to enter by car, boat, or the popular rail system from nearby Swiss or even from Austrian rail stations and the closest airport is St. Gallen–Altenrhein of Switzerland. Though this country is so small but that does not mean it is weak or so as the country has one of the highest GDPs per capita and one of the lowest national debts.
5. Andorra
Andorra is landlock country on the Pyrenees mountain range, sandwiched between Spain and France. This small nation is famous for beautiful hikes, climbs, and sights. It's capital, Andorra la Vella is also the highest-elevated capital city of Europe. In the range of three hours drive, there are total five airports in Spain and France. It is famous for another reason too as this country without any airport is also known for having one of the highest life expectancies in the world.
So we can say although these countries might not have any flights to catch, but they are something in itself which is more substantial than something like Airport and that is quality of life. That's the reason even after not having any Airport people come to these country to spend sometimes and to experience the luxurious life of these countries.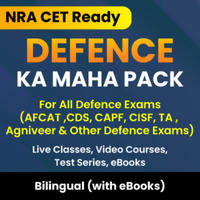 FAQs Related to Countries in The World without Airport
Q1. How many countries are there in the world which do not have any Airports?
Ans. Total 5 countries are there in the world which do not have any Airports.
Q2. What are the names of the country which do not have any Airports?
Ans. Vatican City, San Marino, Monaco, Liechtenstein and Andorra.
Q3. Which country is the smallest in the world?
Ans. Vatican City is the smallest in the world.