AFSB Varanasi: Air Force Selection Boards
Services Selection Boards (SSBs) or Air Force Selection Boards (AFSB) were raised with a view to recommend suitable and right candidates for the Indian Armed Forces. It is based on the PRISM concept i.e. Psychological Tests, Group Discussions, Ground Tasks, and Personal Interview.
These are specific for all the forces i.e. SSB(Service Selection Board) for the Indian Army, AFSB (Airforce Selection Board ), and NSB (Naval Selection Board) for the Indian Navy. The main aim is to select and recommend potential candidates to become Officers in the Indian Armed Forces by evaluating their OLQs (Officer Like Qualities). Following are the selection centers across India for all three Armed Forces. There are total 4 AFSB centers and we will discuss one by one here.
4 AFSB Varanasi
Varanasi  is a city on the Ganges river in northern India. It is a pilgrimage site for the Hindu Religion. This religious place is also known as Banaras or Benaras.  AFSB Varanasi is located in the Varanasi Cantonment area in Uttar Pradesh. 4 AFSB is situated in the Varanasi Cant area.
The main purpose of the AFSB is to evaluate the candidates on the basis of certain criteria. After clearing written exams like AFCAT, NDA, CDS, etc. a candidate has to clear this stage. AFSB Board also provides the stay facility along with modern amenities like Games, ANTE room, TV room etc. as SSB is a 5 day long process. There is a CSD Canteen also.
The climate of Varanasi is little extreme. It is very warm in summers and super chill in winters. Therefore, candidates should check the weather before going and with proper arrangements of clothing.
Check Complete AFSB Day wise Process
About Varanasi
In ancient times, Varanasi was widely known as Kashi, a city of temples. Varanasi is one of the world's oldest continually inhabited cities. Located in the middle-Ganges valley in the southeastern part of the state of Uttar Pradesh, Varanasi lies on the left bank of the river. The city has long been an educational and musical centre: many prominent Indian philosophers, poets, writers, and musicians live or have lived in the city. Banaras Hindu University, Central Hindu College, Benaras Sanskrit College, Kashi Vidyapith are some of the prominent and ancient educational hubs in the city.
Places to Visit Near AFSB Varanasi
Varanasi is also known as the city of temples and ghats. You can visit ample temples there like Kashi Vishwanath temple, Birla Vishwanath temple, Durga Temple, and Sankat Mochan Temple. You can visit Banaras Hindu University to see the diversity as it is one of the esteemed universities in the country.

Distance from the nearest railway station- The center is approximately 2 km from Varanasi railway station in the cantonment area.
Contact Details 4 AFSB
Varanasi Cantt, Varanasi – 221002
Fax – 0542-2502836
Phone – 0542-2503853 Extn 213
Reporting Point – Cantonment side exit under Overhead Bridge (Platform No. 9), Varanasi Junction Railway Station.
AFSB Varanasi Lecturette Topics
Before going to AFSB Varanasi wants to prepare for Lecturette Topics. You can access the complete list of Lecturette Topics by clicking on the link below.
Click Here for AFSB Varanasi Lecturette Topics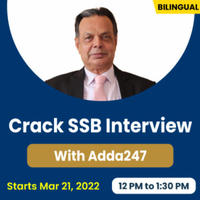 AFSB Varanasi: FAQ
Q1. What is AFSB varanasi contact number?
Ans. Fax – 0542-2502836, Phone – 0542-2503853
Q2. What is afsb varanasi address?
Ans. Varanasi Cantt, Varanasi, Uttar Pradesh, Pin: 221002
Q3. What is afsb varanasi email id?
Ans. callupvaranasi@nic.in
Q4. What is AFSB varanasi selection rate?
Ans. It depends upon the performance of the candidate being assessed in a particular batch. If all the candidate performance is satisfactory level according to them then may be whole batch can be selected but if performance is not upto mark then may be whole batch wash out.
Q5. Which is AFSB varanasi nearest railway station?
Ans. Varanasi railway station is the nearest railway station.