Bharat Jodo
Bharat Jodo Yatra is an ongoing mass movement started by the Indian political party, Indian National Congress. Leader of the Congress, Rahul Gandhi, is heading the movement by mobilising the party members and common citizens into walking by foot from Kanyakumari which is the southernmost tip of the peninsula, to the union territory of Jammu and Kashmir which is the northernmost part of India, covering 12 states with the total distance of 3,570 kilometres over 150 days.
Bharat Jodo Yatra
The Congress claimed that the main aim of the movement is to unite the country against the alleged "divisive politics" of the Bharatiya Janata Party-led central government in New Delhi. It was launched by Gandhi and Tamil Nadu chief minister M. K. Stalin on September 7, 2022, with the objective of fighting against the politics of "fear, bigotry and prejudice" and the economics of livelihood destruction, increasing unemployment and growing inequalities.
Rahul Gandhi is supposed to meet people during the day and sleep in makeshift accommodations at night. The presidential election of the party was held during the movement.
The logo, tagline, and website for Bharat Jodo Yatra were launched by Indian National Congress at AICC headquarters on 23 August 2022. Yatris are scheduled to cover a total of 23 kilometres every day in 2 shifts, from 7 a.m. to 10:30 a.m. and from 3:30 p.m. to 6:30 p.m. The Congress party is touting the yatra as the biggest mass contact programme since Independence and a "turning point" in India's political history.
The yatra has already become a hot topic and attracted lots of attention from people. Lakhs of people accompanied by Congress leaders have joined the movement to raise their voices against the economic, social and political issues that are dividing our nation today.
The Yatra also seeks to address uncontrolled unemployment & inflation, the politics of hate and division and the over-centralisation of our political system.
The march has as of November 2022 covered more than 1,900 kilometres. There are several parallels between the Congress's 'Bharat Jodo Yatra' and the ex-prime minister of India Chandra Shekhar's nearly 4,260 kilometres-long Bharat Yatra in 1983.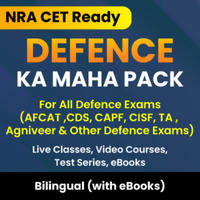 FAQs Related to Bharat Jodo Yatra
Q1. Which political party has started Bharat Jodo Yatra?
Ans. Indian National Congress has started Bharat Jodo Yatra.
Q2. What is the aim of Bharat Jodo Yatra?
Ans. The aim of the Yatra is to unite the country against the alleged "divisive politics" of the BJP-led central government