Weapon Systems Branch 
On the 90th anniversary of the Indian Air Force (IAF), the Centre approved the creation of a weapon system branch for IAF officers. The announcement was made by the Chief of Air Staff Air Chief Marshal VR Chaudhari on October 8, 2022, in Chandigarh at the Air Force Day parade. Since independence, this is the first time that a new operational branch has been created for IAF. The primary role of the weapon systemen is to compass operators in four specialized streams of Surface to Surface missiles, Surface to Air Missiles, Remotely Piloted Aircraft and Weapon System Operators in twin and multi-crew aircraft.

Indian Air Force chief Air Chief Marshal VR Chaudhari announced the creation of the new weapon systems branch to handle all types of latest weapon systems in the force which would also save Rs 3400 crore due to reduced expenditure on flying training.
The key to success in multi-domain operations is to have adjustable, mighty and redundant command and control structures which will allow a joint force to conquer across domains. The weapon system branch will strengthen the combat capability of the Armed Forces. It would also  Surface-to-Surface missiles, Remotely Piloted Aircraft, Surface-to-Air missiles, and Weapon System Operators in twin-multi-crew aircraft.
According to a statement by Air Chief Marshal V R Chaudhari, the new branch will essentially entail the unification of all weapon system operators under one entity dedicated to the operational employment of all ground-based and specialist airborne weapon systems.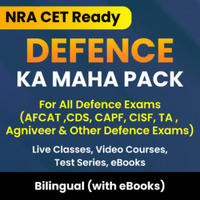 What is a Weapon System Branch?
A weapon system is a combination of one or more weapons with related equipment, services, materials, personnel and means of delivery and deployment necessary for self-sufficiency.
This is another branch which is the fourth branch of the Indian Air Force. Three existing branches of the Indian Air force are a technical branch, a ground duties branch and a flying branch.
It will be helpful in the multi-domain warfare era. Four sub-streams have been established including flying, remote, surface and intelligence.
The remote stream will look after drones and aircraft sans pilots. The flying stream will handle multi-crew and twin-seat aircraft system operators. The surface stream will check the missiles and similar weapon systems. And the intelligence sub-stream will examine intelligence, information and other allied information.
The new system is expected to fill a significant gap in defence preparedness amid changing nature of warfare in the wake of the emergence of unmanned armed systems like drones and missiles.