What is Tour of Duty (TOD)?
Indian Army has come up with a new recruitment scheme known as "Tour of Duty" or Agneepath scheme in which civilians can be inducted into Indian Airforce, Army or Navy for four years. It is a short-term recruitment plan in which males of age 17.5-21 years with 10+2 qualification, will be enrolled for a period of four years. The four-year time will include six months of training and three and a half years of service.
Indian Army Agniveer Official Notification Released
After the term of four years, 75 percent will be relieved and the remaining will be re-instated again for a period of 15 years. They will be entitled to pension and post-retirement benefits. The selected candidate would get a monthly remuneration of Rs 30000 during first year and it will be increasing to Rs 40000 till last year and a terminal benefit insurance package called 'Seva Nidhi' of Rs 10 to 12 lakhs, half of which would be contributed by him from his pay in monthly installments.

Now we will try to understand pro and cons of the Indian Army's Tour of Duty process.
Benefits of Tour of Duty?
The basic purpose behind the proposal is to reduce expenditure on military pensions. Defense budget for the financial year 2022-23 allocated is Rs 5.25 lakh crore and out of which the share of pension in defense is of about Rs 1.2 lakh crore so reducing defense budget of pension will be helpful in procuring arms indigeneously, advancement of technology and military modernization for bolstering the strength of Indian armed forces.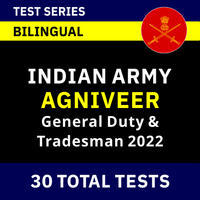 The model will help in filling vacant seats in the defense sector. There has been almost no recruitment of soldiers for the three services over the past two years due to the COVID-19 pandemic. According to latest data released by the Defence Ministry in Parliament, more than 1 lakh positions for Junior Commissioned Officers of other ranks are vacant in the Army and this scheme will allow to fill all those vacant seats.
Second logic to support the scheme is that it will allow the young blood to join armed forces in a large number. So with these two purposes, it will further help in producing a better and large number of soldiers in less time and with fewer investments.
Indian AirForce Agniveer Official Notification Released
Tour of duty will prove to be a golden opportunity for those who want to experience military life without becoming a part of it for a long-term. It will eventually produce better disciplined and experienced youth who could also venture out into other fields after the tenure of their service.
Disadvantages of Tour of Duty
It can be detrimental to the quality and effectiveness of soldiers in armed forces due to lack of experience and there is a possibility that these intern soldiers would just be focusing on building their resume and this mindset will not be effective to bring productivity.
One most important concern with the implementation of Tour of Duty is that most of the soldiers will now serve for only four years without pension compared to the nearly 20 years of service with pension under the current system.
There is also a concern about the duration of tenure which is too less. There will also be a change in training course as  Those recruits will not have the opportunity to attend professional courses where a soldier is groomed through several training courses like the YO's course, Platoon Weapons course etc. which are considered important in the journey of becoming a full-fledged soldier.