Top 10 Richest Man of the World
Forbes' Real-Time Billionaires rankings tracks the daily ups and downs of the world's richest people. Following data is based on tracking of that same record for a period of time.
In these top 10 billionaires, two names are also from India and that is of Mukesh Ambani and Gautam Adani. So let's just read about more of such names and the information related to them.
List of Top 10 Richest Man of the World
1. Richest Man of the World: Elon Musk – $219 billion
CEO, Tesla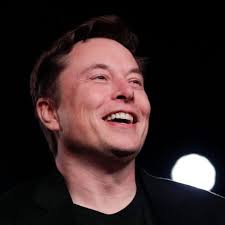 Zip2 was his first software startup. It was bought in 1999 for $307 million
He co-founded Paypal. Later on this company was sold to eBay in 2002 for $2.5 billion.
He founded a rocket company, SpaceX in 2002 which is currently valued at $100 billion.
He is also a shareholder in Tesla company, an automotive and clean energy company.
A deal of $44 billion was agreed by Twitter's board in order to sell the company to Musk.
On April 25, 2022, Elon Musk has acquired a passive stake of 9.2 per cent in Twitter.
2. Richest Man of the World: Jeff Bezos – $171 Billion
Executive Chairman of Amazon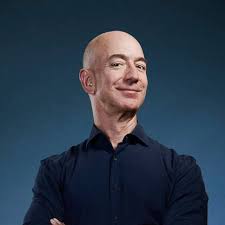 Jeff Bezos is the founder of e-commerce giant Amazon, founded in 1994.
In its early phase, Amazon started off as a book seller, but by the early 2000s it went into other spheres like   electronics, furniture, etc.
He resigned as CEO to become executive chairman in July 2021.
Bezos sold some stock of Amazon in 2021, worth $8.8 billion and also gave some shares away.
Right now he is the owner of around 10% shares of the company.
3. Richest Man of the World: Bernard Arnault & Family – $158 Billion
Chairman And CEO, LVMH Moët Hennessy Louis Vuitton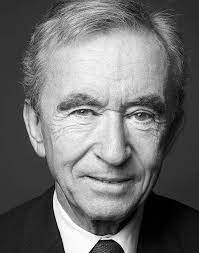 This 73-year old French billionaire is the owner of almost 70 world's most famous fashion and beauty brands including Louis Voulton, Sephora, etc.
Arnault hails from a wealthy business family and using that wealth he bought Christian Dior in 1985 for $15 million.
Lately in January 2021, LVMH acquired American jeweler Tiffany & Co for $15.8 billion and it happens to be the biggest luxury brand acquisition ever.
LVMH spent $3.2 billion in 2019 for Belmond. It is a luxury hospitality group, which owns or manages around 50 hotels, trains and river cruises.
4. Richest Man of the World: Bill Gates – $129 Billion
Cofounder, Bill & Melinda Gates Foundation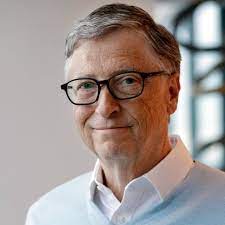 Bill Gates cofounded Microsoft with Paul Allen in 1975.
The Bill & Melinda Gates Foundation (BMGF), a merging of the William H. Gates Foundation and the Gates Learning Foundation, is an American private foundation founded by Bill Gates and Melinda French Gate, who was her wife before they parted ways.
As of March 2020, Before stepping down from the Microsoft board in 2020, Gates was the owner of about 1% of the company's shares.
He has invested in dozens of companies including Canadian National Railway and AutoNation, and is one of the largest owners of farmland in the U.S.
To date, Gates has donated an estimated $35.8 billion worth of Microsoft stock to the Gates Foundation.
5. Richest Man of the World: Warren Buffet – $118 Billion
CEO, Berkshire Hathaway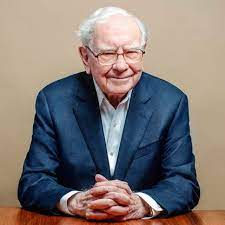 He runs Berkshire Hathway which owns companies including Dairy Queen
Warren Buffett  was known for his skills in investment. He was merely 11 when he sold his first stock to get popular  with the nickname, 'Oracle of Omaha and at the age of 13, he filed taxes.
Buffett runs Berkshire Hathaway. It is a parent company, under which around 60 companies work
These companies include some very famous names like battery maker Duracell and restaurant chain Dairy Queen.
He aims to donate 99% of his wealth. Out of which he has already donated around $45 billion to the Gates Foundation and his children' foundations.
In 2010, With the contribution of Bill Gates he launched a campaign, Giving Pledge, urging billionaires to commit to donating at least half of the share of their wealth to some good and charitable causes.
6. Richest Man of the World: Mukesh Ambani $104 billion
Founder And Chairman, Reliance Industries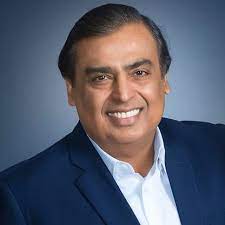 Mukesh Ambani is the chairman and owner of Reliance Industries, which deasl in petrochemicals, oil and gas, telecom, etc.
 Father of him, Dhirubhai Ambani, founded Relaiance in 1966 as a small textile manufacturer.
After his father's death in 2002, The two brothers took their share in the wealth to run business separately.
In 2016, Reliance launched broadband services of JIO, its telecom, at a very lowest prices and also launched 4G phone which effected the whole telecom industry.
Today, Google and Facebook are the active investors of the same telecom industry.
Reliance has now stepped into into green energy. Currently the taget is to invest $80 billion over the next 10-15 years on renewable energy and building a new complex next to its refinery.
7. Richest Man of the World: Larry Page $98.5 Billion
Cofounder And Board Member, Alphabet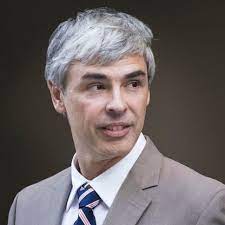 Larry page cofounded Google in 1998 with his post graduation classmate Sergey Brin.
They invented PageRank algorithm of google which is one of the biggest advancement to enhance the power of the search engine.
Page was CEO of google till 2001.
In 2015, he became CEO of Alphabet, new parent company of google.
He is also a founding investor in space exploration company Planetary Resources.
Larry Page stepped down as CEO of Alphabet in December 2019 but he is still a board member and a controlling shareholder.
8. Richest Man of the World: Larry Ellison $98.2 Billion
CTO And Founder, Oracle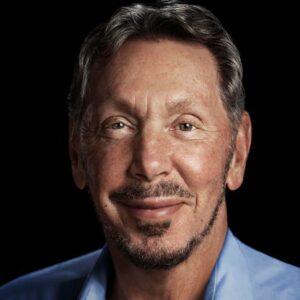 Larry Ellison is the cofounder of software giant Oracle. It was founded in 1977.
Right now he is the chairman and the chief technology officer of the same company and owns about 35% share of it.
He stepped down as the CEO of Oracle in 2014.
Throughout these years, Oracle acquired many other software companies like NetSuite in 2016.
He bought 3 million shares of and joined board of it in December 2018,
9. Richest Man of the World: Gautam Adani & Family $98.8 Billion
Infrastructure Tycoon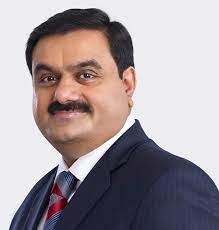 Largest port of India, Mundra Port, is managed by Adani in Gujarat and he is also the India's biggest airport operator.
Adani deals in various spheres like infrastructure, commodities, power generation, real estate, etc.
In September 2020, Adani bought 74% shares of Mumbai International Airport which happens to be India's second-busiest airport.
Adani aims to be the world's largest producer of green energy and for that he has also committed to invest around $70 billion on projects of renewable energy.
He acquired Swiss giant Holcim's cement business in India for $10.5 billion in may 2022 and with this he also entered into the cement industry.
10. Richest Man of the World: Sergey Brin $94.7 Billion
Cofounder And Board Member, Alphabet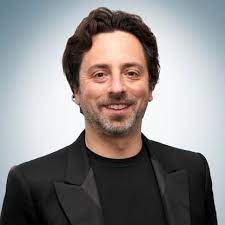 He is the cofounder of Google which he cofounded with Larry Page in 1998.
Google renamed itself Alphabet in 2015, making Google a subsidiary.
Before 2019, he invested his time with moonshot research lab X of Alphabet.
Sergey Brin stepped down as president of Alphabet, parent company of Google, in December 2019 but he is still a controller shareholder and also the board member.
it is said that Brin is also funding a high-tech airship project.