Scientific Names of Fruits, Vegetables and Plants
Every living organism, whether plants, animals birds or flowers, has got a 'Scientific Name which is also known as 'Binomial nomenclature,' These are usually derived from Latin. Names are made up of two components ie., genus name and specific name or epithet. The main advantage of giving a scientific name to organisms is to avoid ambiguity regarding their identity and to understand the attributes of the organism.
No matter for which government exam you are preparing, there is a high chance of having a General Science section that includes the knowledge of Scietific Names of organisms. So considering that fact, we have prepared these lists exclusively for you. We have chosen the most important names of fruits and Vegetables along with their scientific names which can be asked in your exam. So before going for the exam, don't forget to go through it once and get that extra mark easily which can help you in your selection.
Scientific Names of Plants
Scientific Names of Plants
Apple
Malus domestica
Bamboo
Bamboosa aridinarifolia
Banana
Musa paradisiaca
Banyan
Ficus benghalensis
Black Gram
Plasoes mungo
Black Pepper
Piper nigrum
Brinjal
Solanum melongena
Capsicum
Capsicum frutescens
Carrot
Daucas carota
Clove
Syzygium aromaticum
Coriander
Coriandrum sativum
Cotton
Gossypium herbaceum
Cucumber
Cucumis sativus
Curry plant
Murraya koenigii
Drumstick
Moringa oleifera
Garlic
Allium sativum
Ginger
Zingiber officinale
Green Gram
Phaseolies aulicus
Guava
Psidium guajava
Henna
Lawsonia inermis
Horse Gram
Dolichos biffoeus
Jowar
Sorghum vulgare
Lemon
Citrus limonium
Lettuce
Lactuca sativa
Maize
Zea mays
Mango
Mangifera indica
Mint
Mentha arvensis
Money Plant
Epipremnum aureum
Neem
Azadirachta indica
Onion
Allium cepa
Orange
Citrus aurantium
Pineapple
Ananas comosus
Potato
Solanum tuberosum
Radish
Raphanus sativus
Red Gram
Cajanus cajan
Sandalwood
Santalum album
Spinach
Spinacia oleracea
Tobacco
Nicotina tobaccum
Tomato
Solanum lycopersicum
Tulsi
Ocimum sanctum
Turmeric
Curcuma longa
Watermelon
Citrullus vulgaris
Wheat
Triticum aestivum
Scientific Names of Fruits
| | |
| --- | --- |
| Names of Fruits | Scientific Names of Fruits |
| Apple | Pyrus malus |
| Apricot | Prunus armeniaca |
| Avocado | Persea Americana |
| Banana | Musa Paradisicum |
| Blackberry | Rubus fruticosus |
| Blue Berry | Vaccinium cyanococcus |
| Cantaloupe (Kharbuja) | Cucumis melo |
| Cherry | Prunus avium |
| Dragon fruit | Hylocereus undutus |
| Fig | Ficus carica |
| Gooseberry | Ribes uva-crispa |
| Grapes | Vitis vinifera |
| Guava | Psidium guava |
| Honeydew | Cucumis melo |
| Kiwi fruit | Actinidia deliciosa |
| Lime | Citrus latifolia |
| Lychee (Lichi) | Litchi chinensis |
| Mandarin Orange | Citrus reticulata |
| Mango | Mangifera indica |
| Mulberry | Genus: Morus |
| Nectarine (Peach) | Prunus persica |
| Orange | Citrus aurantium |
| Papaya | Carica papaya |
| Passionfruit | Passiflora edulis |
| Pear | Pyrus communis |
| Sacred fig (Peepal) | Ficus religiosa Linn |
| Persimmon | Diospyros kaki |
| Pineapple | Ananus sativus |
| Plum | Prunus domestica |
| Pomegranate | Punica granatum |
| Prickly pear | Opuntia stricta |
| Raspberry | Rubus idaeobatus |
| Redcurrant | Ribes rubrum |
| Watermelon | Citrullus vulgaris |
| Amla | Phyllanthus Emblica |
Scientific Names of Vegetables
Names of Vegetables
Scientific Names of Vegetables
Asparagus
 Asparagus officinalis
Bitter Gourds
Momordica Charantia
Broccoli
Brassica oleracea italica group
Broccoli rabe
Brassica rapus ruvo
group
Cabbage
Brassica oleracea var. capitata
Calabash
Lagenaria siceraria
Carrot
Daucus carota subsp.
sativus
Cassava
Manihot esculenta
Cauliflower
Brassica oleracea
Chilli
Capsicum spp.
Chinese cabbage
Brassica rapus chinesesis group
Chives
Allium schoenoprasum
Cluster bean
Cyamopsis tetragonoloba
Coccinia
Coccinia grandis Voigt,   Coccinia cordifolia,
Coccinia indica
Colocasia / Taro
Colocasia esculenta
Common bean
Phaseolus vulgaris
Coriander
Coriandrum sativum
Cow pea
Vigna unguiculata
Cucumber
Cucumis sativus
Curry plant (Leaves)
Murraya koenigii
Drumstick
Moringa oleifera
Eggplant,
Brinjal
Solanum melongena
Elephant foot Yam
Amorphophallus paeoniifolius
Garlic
Allium sativum
Honey dew (Melon)
Cucumis melo
Hyacinth bean
Lablab purpureus
Jack fruit
Artocarpus integra
Leek
Allium porrum
Lettuce
Lactuca sativa
Lima bean
Phaseolus limensis
Luffa
Luffa aegyptiaca
Mint (Pudina)
Mentha arvensis
Okra,
Lady Finger
Abelmoschus esculentus
Onion
Allium cepa
Papaya
Carica papaya
Parsley
Petroselinum crispum
Pea
Pisum sativum
Peanut, Groundnut
Arachis hypogaea
Pointed gourd
Trichosanthes dioica
Potato
Solanum tubersum
Pumpkin
Cucurbita maxima
Radish
Raphanus sativus
Rutabaga
Brassica napus
Snake gourd
Trichosanthes cucumerina
Soybean
Glycine max
Spinach
Spinacia oleracea
Spiny gourd
Momordica dioica
Tomato
Solanum lycopersicum L.
Turnip
Brassica rapus
Watermelon
Citrullus lanatus
Wax gourd
Benincasa hispida
Welsh onion
Allium fistulosum
Wild carrot
Daucus carota
Wild yam
Dioscorea villosa
Winged bean
Psophocarpus Tetragonolobus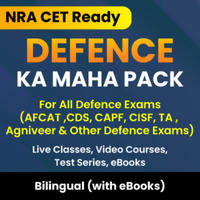 Also Check:
List of Scientific Names of Fruits, Vegetables and Plants
Q1. What is the scientific name of Apple?
Ans. Pyrus malus is the scientific name of Apple.
Q2. What is the scientific name of Brinjal?
Ans. Solanum melongena is the scientific name of Brinjal.