Public Sector Banks in India
A bank is generally a financial institution licensed by the government to receive deposits and make loans. The public sector banks or Government Banks are those banks which are operated by the government and its owners are also associates of the Indian government. A bank is also classified as a public sector bank if the government owns more than 51% of the bank's stock. In India, at present, there are 12 public sector banks. All banks are headed by the Reserve Bank of India, which is controlled by the Indian government's financial department. The Indian government usually appoints one chief of this public sector bank, who is given the charge of making all of the bank's operational decisions.
List of Public Sector Banks in India
Finance minister Nirmala Sitharaman made an announcement of public sector bank mergers on 30th August 2019, the number of public sector banks has reduced to 12. In this article, candidates will be provided with the details of the government banks list in India 2022 after the merger of banks. . It also provides other financial support to the customer. Government banks or public sector banks are a major type of government-owned banks in India, where a majority stake is held by the Ministry of Finance of the Government of India or State Ministry of Finance of various State Governments of India. In public sector banks, the government owns more than 51% of shareholdings. Reserve bank of India is India's central banking institution and supreme banking authority.
Government Banks List in India 2022

S. No
Public Sector Banks
Tagline
Government

Share Holding

(as at end-March 2022)

Established

On

Headquarters
1
State Bank of India
Pure Banking, Nothing Else
57.59%
1955
Mumbai, Maharashtra
2
Punjab National Bank

The Name You Can Bank Upon
73.15%
1894
New Delhi, Delhi
3
Bank of Baroda

India's International Bank
63.97%
1908
Vadodara, Gujarat
4
Bank of India
Relationship Beyond Banking
81.41%
1906
Mumbai, Maharashtra
5
Bank of Maharashtra
Ek Parivaar, Ek Bank (One Family One Bank)
90.90%
1935
Pune Maharashtra
6
Union Bank of India
Good People to Bank with
83.49%
1919
Mumbai, Maharashtra
7
Canara Bank
Together We Can
62.93%
1906
Bengaluru, Karnataka
8
Central Bank of India
Central to You Since 1911, Build a better life around us
93.08%
1911
Mumbai, Maharashtra
9
Indian Bank
Your Own Bank, Banking That's Twice As Good
79.86%
1907
Chennai, Tamilnadu
10
Indian Overseas bank
Good People To Grow With
96.38%
1937
Chennai, Tamilnadu
11
Punjab and Sind Bank
Where Service is a Way of Life
98.25%
1908
New Delhi
12
UCO Bank
Honours your Trust
95.39%
1943
Kolkata, WB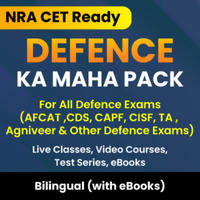 Public Sector Banks: FAQs
Q1. Which institution is the supreme banking authority?
Ans. Reserve Bank of India.
Q2. At present, what is the number of public sector banks in India?
Ans. The number of public sector banks has reduced to 12 after the merger in 2019.