INS Vikrant
On the 25th of August, The indigenous aircraft carrier Vikrant was handed over to the Navy by The Cochin Shipyard limited.
It will enhance peace, security and stability in the Indian Ocean and Indo-Pacific Region, Navy Vice Chief Vice Admiral S.N. Ghormade mentioned at a press conference ahead of the commissioning. The carrier is set to be commissioned on September 2, 2022, in the presence of PM Narendra Modi.
INS Vikrant 2022
He further added "From November we will commence landing trails which we hope to complete by the middle of next year. We will put in all effort so that the aircraft carrier is operational with the aircraft and the aircraft which are available with us are the MiG-29s," The carrier should be fully operational by the end of 2023. We have carried out five sets of trials since August 2021 and were extremely successful. From the propulsion, equipment and weapons point of view, the ship is fully operational." However, since the full crew is not there before commissioning, all the trials cannot be done. "After commissioning, when the complete crew is there, all systems are in place, only then aircraft landing trials happen. This is true for all advanced nations,".
INS Vikrant Full Form
There is not any full form of INS vikrant but Vikrant name is very special its means courageous. Also it is India's first aircraft carrier.
About INS Vikrant
INS Vikrant is named after India's first aircraft carrier, the Indian Naval Ship (INS) Vikrant, which is known for its crucial role in the 1971 war.
It is esigned by the Directorate of Naval Design and constructed by Cochin Shipyard Limited (CSL).
It is a 262-metre-long carrier and it has a full displacement of close to 45,000 tonnes which is much larger and more advanced than the previous one.
It is powered by 4 gas turbines of 88 MW power with a maximum speed of 28 knots.
The total budgeting of its manufacturing is around Rs 20,000 crore and it is made under a contract between the defence ministry and the shipyard
It is built with a high degree of automation for machinery operation, ship navigation and survivability.
It will be capable of operating an air wing consisting of 30 aircraft comprising MIG-29K fighter jets, Kamov-31, MH-60R multi-role helicopters, in addition to indigenously manufactured ALH and LCA.
. Using a novel aircraft-operation mode known as STOBAR (Short Take-Off but Arrested Landing), the aircraft carrier is equipped with a ski-jump for launching aircraft, and a set of "arrester wires" for their recovery onboard.
The aircraft carrier will initially be placed with the western naval command.
Giving a major push to Atma Nirbhar Abhiyan and the government's Make in India initiative, Total indigenous contribution in its manufacturing is around 76 per cent, the Navy mentioned. With its manufacturing, India has become a member of those nations which are able to indigenously design and build an aircraft carrier.
The aircraft carrier consists of different indigenous equipment and machinery produced in various industrial houses in the country such as BEL, BHEL, GRSE, Keltron, Kirloskar, Larsen & Toubro, Wartsila India etc including some MSMEs.
This production has enabled the country to become self-sufficient with respect to warship steel as with the partnership between the Navy, DRDO and the Steel Authority of India (SAIL), it has been indigenously produced fulfilling all the requirements of steel. As per the officials, All sorts of warships are now built in the country using indigenous steel.
In a response to a question of the media on the contingency plans of the Navy in the last two years during the standoff with China in Eastern Ladakh as the lone carrier INS Vikramaditya was under refit, Vice Adm. Ghormade said the Navy and CSL worked at a fast pace to make INS Vikramaditya operational at the earliest and also to ensure that Vikrant is commissioned soon, despite the COVID-19 pandemic.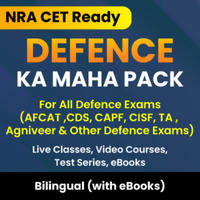 Also Read: