Baba Harbhajan Singh
In this article, we are going to tell you about one of the most talked about and mysterious stories of the Indian Army. It is about Baba Harbhajan Singh and a temple devoted to him. Temple is located at an altitude of 13,123 ft in the intersection of Nathula Pass and Jelepla Pass, just about 52 km from Gangtok, the capital of Sikkim.

Baba was considered a soldier who never died, and he retired from the Indian Army with full honours in December 2016. The temple was established to pay homage to the soldier of the Indian Army, Baba Harbhajan Singh, who was later enshrined at Nathula, Sikkim. The holy site is visited by tourists from different parts of the world every year. Every Sunday and Tuesday throughout the year puja is observed at Baba Mandir where free meals are distributed among the devotees. These are the best days to visit Baba Mandir for any visitors.
Let's look into the life of Baba Harbhajan Singh to unfold this mystery –
Baba Harbhajan Singh: Life and Family
Baba Harbhajan Singh was born in Brondal village of Kapurthala, Punjab. Baba Harbhajan Singh was born into a Sikh family on 30th August 1946. After completing his preliminary education in the school of his village, he further matriculated from DAV High School in Patti, Punjab in March 1965. Harbhajan Singh was only 20 years old when he joined the 23rd Punjab Battalion in February 1966 as a sepoy. He died at the age of 27 at Nathula in Eastern Sikkim. He received the Mahavir Chakra, India's second-highest bravery honour, after his death. Harbhajan Singh Baba. He is known as the "Hero of Nathula".
Baba Harbhajan Singh Story
In 1968, when the states of Sikkim and North Bengal were under the wrath of significant natural disasters where landslides, floods and heavy rain had taken thousands of lives across the two states. On October 4, 1968 sepoy Harbhajan Singh was escorting a mule caravan from his battalion headquarters in Tekula to Dengchukla, he fell into a fast-flowing stream and drowned.
After Searching for Sepoy Harbhajan for so many days, Army personnel were not able to trace him.
As per the Army folklore, After 5 days, his colleague Pritam Singh had a dream of Harbhajan Singh informing him of a tragic incident and the place where he exactly died.
Harbhajan Singh also desired a memorial to be built for him. Pritam Singh ignored the dream but later he was taken aback when the body of Sepoy Harbhajan Singh was found under the heap of snow exactly at the spot where he had told him in the dream.
After this incident, the memorial was duly constructed near his cremating spot by his regiment at Chhokya Chho. Soon, the memorial expanded into a shrine of sorts straddling military mythology, religion and belief while Singh earned the title of "baba".
Baba is respected and worshipped by every army man in Sikkim. They believe Baba would forecast an accident in the valley much ahead of the happening. It's believed that baba not only protects the 3,000-odd men of the Nathula brigade who guard the 14,000-feet high border point with China but gives them warning three days before of any attack through the dreams of fellow army men.
It has also been believed down the ages that any army official not abiding by discipline or not maintaining the proper uniform is slapped by Harbhajan Singh. His own attire also gets cleaned by itself.
Even Chinese army men believe to have seen a human figure patrolling in the night across the border. Baba Harbhajan Singh has been constantly moving up the ranks and is currently an Honorary Captain whose salary is sent to his family.
His shrine was reconstructed at the junction of Kupup Gnathang road and the pathway leading to Menmecho Lake as a part of the watershed memorial complex.
Every year on 11 September, his belongings are sent to his hometown. The train departs from New Jalpaiguri station, Siliguri, West Bengal. A berth is reserved in his name and is left empty for the entire journey.
He still gets 2 months of leave every year for a fixed period of time and the Army remains on high alert when Baba is on leave.
During the customary flag meetings between India and China, the Chinese army still sets a chair aside for Baba.
Temple of Baba Harbhajan Singh
Baba Mandir is located between Nathula and Jelepla pass at an altitude of 13,123 ft and about 52 km from Gangtok, Baba Harbhajan Singh Temple is a unique destination mainly due to the heritage attached to it. It is believed that his spirit protects every soldier in the inhospitable high-altitude terrain of the Eastern Himalayas. It has a three-room structure where the central room has a large portrait of the Baba along with other Hindu deities and Sikh Gurus. To the right of the central room is the personal room of Baba. The room has every household belonging required for daily activities, from clothes, shoes, slippers and a neat sleeping bed, it is all well maintained.
There, the neatly ironed uniform is kept along with the polished shoes. There is also one small room which is an office cum store room which is filled with water bottles, unused slippers, toothbrushes and additional items, offered to Baba. According to his followers, The water which is kept in the temple turns into holy water after a week which proves to be very effective to cure every ailment.
People also believe that the slippers kept here would help patients with gout and other foot problems and so on. Those who are not able to visit the shrine send letters to Baba that are opened by the associate of Baba. These letters consist of requests for Baba to help solve personal problems and gratitude for being helped.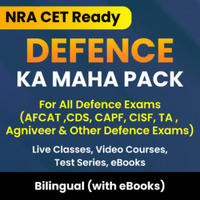 FAQs related to Baba Harbhajan Singh
Q1. Who is considered to be the God of the Indian Army?
Ans. Baba Harbhajan Singh is the one who helps protect the Indian Army from China. He was a young soldier who died, however, is considered to be present in spirit.
Q2. Has Baba Harbhajan Singh received any gallantry award?
Ans. He was posthumously awarded Maha Vir Chakra which is India's second-highest gallantry award.
Q3. Is baba harbhajan singh alive?
Ans. Baba harbhajan singh died on 4th October 2019.
Q4. When baba Harbhajan singh retired from Army?
Ans. Baba Harbhajan singh retired from Army in December 2016.