World Air Quality Report UPSC: Relevance
GS 3: Conservation, environmental pollution and degradation, environmental impact assessment.
Air pollution in India: Context
Recently, IQAir has released the World Air Quality Report 2021 Delhi, and has ranked Delhi as the most polluted capital out of 107 capital cities in the world.
World Air Quality Report: Key points
New Delhi city is topping the list for the fourth consecutive year. Delhi topped a list of 92 capital cities in 2020, 85 such cities in 2019, and 62 such cities in 2018.
On the list of capital cities, Dhaka followed Delhi in terms of the annual average PM2.5 concentration.
Not a single country managed to meet the WHO's air quality standard in 2021.

According to the WHO's guidelines of September 2021, PM2.5 concentration level between 0-5 g/m3 is considered as a good air quality.

However, all these cities have PM 2.5 levels at least 10 times more than the approved limits.
Moreover, smog rebounded in some regions after a Covid-related dip in numbers.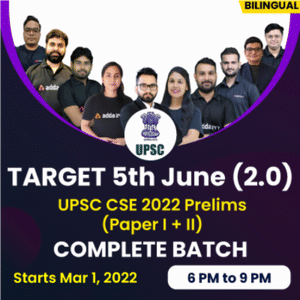 World air quality report India
India was home to 11 of the 15 most polluted cities in Central and South Asia in 2021.
Delhi saw a 14.6% increase in PM2.5 concentrations in 2021 with levels rising to 96.4 µg/m3 from 84 µg/m3 in 2020.
No cities in India met the WHO air quality guideline of 5 µg/m3.
In 2021, 48% of India's cities exceeded 50 µg/m3, or more than 10 times the WHO guideline.
In India, the major sources of air pollution include vehicular emissions, power generation, industrial waste, biomass combustion for cooking, the construction sector, and episodic events like crop burning.
Commission for Air Quality Management in NCR and Adjoining Areas Bill, 2021
What is World Air Quality report?
IQAir is a Swiss air quality technology company, which releases the air quality index encompassing 117 countries, regions and territories around the world.
The report is based on PM2.5 air quality data from 6,475 cities in the 117 countries.
The report draws data from government-operated monitoring stations as well as privately-owned ones, and monitoring stations operated by institutions.
Air Quality Index (AQI)- A report by the Expert Sub-committee
Air pollution in the world: Why concerned?
The report states that air pollution is now considered to be the world's largest environmental health threat, accounting for seven million deaths around the world every year.
Also, air pollution causes and aggravates many diseases, ranging from asthma to cancer, lung illnesses and heart disease.
Moreover, the estimated daily economic cost of air pollution has been figured at $8 billion (USD), or 3 to 4 per cent of the gross world product.
Exposure to these pollutants is worsening the existing respiratory illnesses such as asthma or allergies among the patients.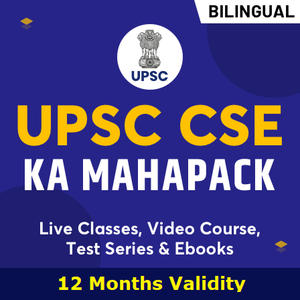 World Air Quality Report : Recommendations
The report recommended a combined strategy from Government and the people to mitigate the effects of air pollution.
Government needs to take following steps to reduce air pollution

Pass legislation to incentivize the use of clean air vehicles for personal and industrial use.
Invest in renewable energy sources.
Provide financial incentives, such as trade-in programs, to limit the use of internal combustion engines.
Provide subsidies to encourage the use of battery and human-powered transportation methods.
Expand public transportation and power with clean and renewable energy sources.
Build additional infrastructure to encourage pedestrian and bicycle traffic.
Strengthen and enforce emission limits for vehicles and industry.
Adopt new air quality standards based on the 2021 World Health Organization

Improve air quality guidelines: By implementing forest management strategies to limit wildfires, and banning agricultural and biomass burning.
Expand the air quality monitoring framework: By increasing the number of public air quality monitoring stations.
Limit exposure to air pollution: By reducing activities outdoors when air quality is unhealthy, and Use air filters and air purification systems where possible, beside wearing face masks.
Lower air pollution footprint: By choosing cleaner, greener modes of transport; lowering personal energy consumption; and reducing waste by recycling and upcycling.
Read current affairs for UPSC