UPSC Previous Year Question Paper Prelims
UPSC CSE 2022 previous year question papers: UPSC has released the UPSC CSE 2022 notification. Candidates, in order to clear the UPSC IAS exam 2022 must have an idea about the UPSC CSE pyq prelims. It is crucial to know about the type of questions that are asked in the UPSC exam. UPSC previous year questions are considered the most important source to know about the pattern of IAS Prelims exam, and thus play an important role in strategizing the preparation effectively. In this article, we are providing you with the UPSC prelims question paper pdf.
Aiming for UPSC Prelims 2022? Get the best test series for sure selection:  Click Here
Get Free Study Material for UPSC and State PCS Examinations
UPSC CSE prelims previous year question paper pdf download: List of UPSC previous year papers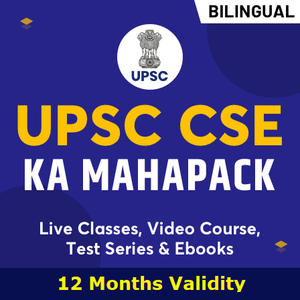 Why solving the UPSC IAS previous year question paper is important?
Understand the type of questions asked
Before starting a book, a candidate must know the type of questions that UPSC generally asks in the UPSC IAS previous year question paper prelims. For example, unlike a one-word answer in many examinations; here, candidates have to choose 2,3 or even 4 options sometimes. Apart from the type of options, questions are of both analytical and factual in nature. Knowing these things beforehand would help the candidates immensely in preparing the subjects better.
Understand the importance of a specific topic
UPSC syllabus is vast, and there is no doubt that covering the whole syllabus comprehensively takes a heavy toll on students. However, upon careful examination, the candidate will know that there are certain topics that are UPSC's favorite. Example: National movement in modern history, Panchayati raj institutions in polity, monsoon in geography and soil in environment. These are only a few and you will chalk out more if you do it carefully.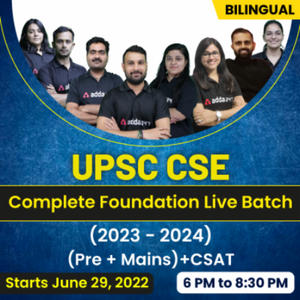 Understand elimination techniques
There is no hard and fast rule about elimination techniques. However, there is a pattern UPSC follows in every IAS Prelims exam when it comes to option elimination. Every candidate must acknowledge that clearing IAS Prelims exam just by accumulating knowledge is not possible. He/she must possess some quality when it comes to choosing an option. UPSC past year papers provides you an idea about what options should be marked right. Make sure you see the answer key that is released by UPSC every year, once the UPSC cycle ends.
Also Read:
UPSC CSE Prelims 2022 Notification
UPSC Online Registration: UPSC CSE 2022 apply online
UPSC CSE 2022 Exam Pattern and Selection Process
UPSC CSE 2022 Eligibility Criteria
UPSC CSE 2022 Salary Structure
About UPSC Civil Services Exam
UPSC CSE 2022 Syllabus: UPSC CSE prelims syllabus 2022
UPSC CSE 2022 Previous Year Cut off