UPSC Salary Structure 2023: The UPSC Salary Structure 2023 will be in accordance with the system of 'Pay Grades for Civil Services' and introduced 'Consolidated Pay Levels' in the 7th Central Pay Commission. Civil servants, besides the position and status they behold in a society, draw a handsome salary to lead a comfortable life, if not a luxurious life. In this article, we will discuss about the UPSC Salary Structure 2023 and the various perks given to an UPSC Civil Services Officers. Apart from this, we will also discuss about the job profile of an IAS officer and the IAS powers and IAS responsibilities in detail.
Check: UPSC Notification 2023 
UPSC Salary Structure 2023
The UPSC Salary Structure 2023 will be in accordance with the system of 'Pay Grades for Civil Services' and introduced 'Consolidated Pay Levels' in the 7th Central Pay Commission. Now the UPSC Salary Structure 2023 will be decided on the basis of 'Basic Pay' along with TA, DA, and HRA. Candidates can check the UPSC Salary Structure 2023 from the table given below.
UPSC IAS Salary Structure
Pay Level
Basic Pay(in Rs.)
Number of years required in service
Post
District Administration
State Secretariat
Central Secretariat
10
56100
1-4
Sub-Divisional Magistrate
Undersecretary
Assistant Secretary
11
67,700
5-8
Additional District Magistrate
Deputy Secretary
Undersecretary
12
78,800
9-12
District Magistrate
Joint Secretary
Deputy Secretary
13
1,18,500
13-16
District Magistrate
Special Secretary-cum-Director
Director
14
1,44,200
16-24
Divisional Commissioner
Secretary-cum-Commissioner
Joint Secretary
15
1,82,200
25-30
Divisional Commissioner
Principal Secretary
Additional Secretary
16
2,05,400
30-33
No Equivalent Rank
Additional Chief Secretary
No Equivalent Rank
17
2,25,000
34-36
No Equivalent Rank
Chief Secretary
Secretary
18
2,50,000
37+ years
No Equivalent Rank
No Equivalent Rank
Cabinet Secretary of India
Check: UPSC Syllabus 2023
UPSC Salary Structure 2023 and Perks
We have discussed above the various grades in which the UPSC Salary structure 2023 will be defined. The salary is thus decided by the grade in which an officer is working. Few of the perks and allowance have been discussed in brief below:
Dearness Allowance (DA) – It is an extremely important part of the salary of an IAS officer as it is increased by the Government at regular intervals to factor in the effects of inflation. It has been increased up to 103% of the basic pay.
House Rent Allowance (HRA) – It ranges from city to city. HRA is given based on the city where the IAS Officer is posted. For example, in a metropolitan city the HRA given will be more than the HRA given to any Tier-2 city. It generally ranges between 8% to 24% of the basic pay.
Medical Allowance – The IAS Salary also includes medical allowance that an employee gets in the for of reimbursement in case of any medical treatment, of the officer the dependents.
Other benefits and allowances include transport allowance, house help benefits, mobile bills, travel expenses, pension and retirement benefits, among other benefits.
Check: UPSC Eligibility Criteria 2023
UPSC IAS Job Profile
IAS officer has the potential to bring about a positive change in the society, a change that society demands for development. Considering the important position that an IAS office holds, it is worth saying that the role of an IAS officer would be challenging yet satisfying, if not exciting. After successfully completing the rigorous selection procedure, an IAS officer joins Lal Bahadur Shastri National Academy of Administration (LBSNAA) for training.
Schedule at LBSNAA
Wake up – 5:30am
Morning exercise/horse riding training – 6 am – 7 am
Academic activities (lectures, sports, extra-curricular, etc) – 9:30am onwards: Generally, it involves 8-10 hours of activities.
After the activities, the officers are free to socialise and prepare for the next day. The training of IAS officers also includes Bharat Darshan (a study tour of India).
Check: UPSC Application Form 2023
Functions of an IAS Officer
An IAS officer's core function involves:
To handle government affairs including policy framing, implementation, and feedback.
To consult with various departments and elected representatives and take collective steps towards development.
To manage allocated public funds for better implementation of various schemes.
To supervise the implementation of different government schemes and policies
To respond and coordinating relief operations in response to emergencies such as natural disasters, major accidents, and riots. For example, during COVID, the functions of an IAS officer grew exponentially.
Apart from the above, there are three types of roles and responsibilities of an IAS officer.
Field assessment: These are considered as the toughest and most challenging job if an IAS officer. After training, an IAS officer's first job is usually a field job.
Functions at the Subdivision level: As a sub divisional officer, the responsibilities of an IAS officer mainly involve law and order maintenance, development and administrative management.
Functions at a District level: As a district officer, collector or deputy commissioner, an IAS performs the same functions as an SDM including overseeing the SDMs.
State Secretariat/Public Sector Undertakings: After field postings, IAS officers are generally posted at the State Secretariat. Their first-hand experience helps them in advising elected representatives to formulate policies and make decisions on government processes. Also, many officers are posted on deputation to PSU cadres and become part of the higher management of various enterprises in the public sector such as power discoms, industrial units, etc.
Central Secretariat: After state secretariat, an IAS officer generally includes secretarial level posts for different ministries at the central government level. Officers at this level generally deal with policy review, formulation, and implementation.
Know more about IAS roles and responsibilities here.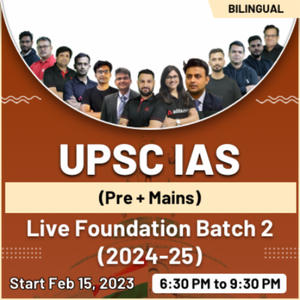 Click on the following link for further details