ICAP UPSC: Relevance
GS 3: Conservation, environmental pollution and degradation, environmental impact assessment.
ICAP: Context
Recently, Ministry of Environment, Forest and Climate Change has informed that the government has taken various steps to implement the recommendation of various thematic areas of the India Cooling Action Plan (ICAP).
Steps taken for ICAP
With regard to reduction of cooling and energy demand in Space Cooling in building sector, a list of action points have been finalised after mapping of the recommendations of the India Cooling Action Plan with the ongoing government programmes/ schemes of the various Ministries.
Towards promoting passive cooling in buildings, Bureau of Energy Efficiency (BEE) has brought out the Energy Conservation Building Code (ECBC) for all large commercial (non-residential) buildings and Eco-Niwas Samhita (ECBC-R) for the residential buildings.
Studies on promoting non-Ozone Depleting Substances (ODSs) and low Global Warming Potential based technologies in Cold Chain, Building sector and Public Procurement have been undertaken and reports have been published.
To promote indigenous development of low global warming potential refrigerants, the Department of Science and Technology, Government of India has funded a research project to the Council of Scientific and Industrial Research (CSIR)- Indian Institute of Chemical Technology, Hyderabad.
Indian Institute of Technology, Delhi, in collaboration with Bureau of Indian Standards has undertaken a simulation study for developing safety standards for flammable refrigerants in the Refrigeration and Air-conditioning sector.
Up-skilling and certification of 43,450 Refrigeration and Air-conditioning (RAC) service technicians has been undertaken under the national skill qualification framework (NSQF) of the Pradhan Mantri Kaushal Vikas Yojana (PMKVY) of the Ministry of Skill Development and Entrepreneurship (MSDE).  In addition, 29,000 RAC service technicians are being trained as part of implementation of Hydrochlorofluorocarbons (HCFCs) phase out Management Plans under the Montreal Protocol.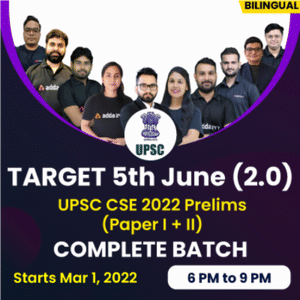 What is ICAP?
The India Cooling Action Plan (ICAP) provides an integrated vision towards cooling across sectors encompassing steps like reduction of cooling demand, refrigerant transition, enhancing energy efficiency and better technology options by 2037-38.
Government is intended to take such steps through forging synergies with on-going programmes/ schemes of the Government.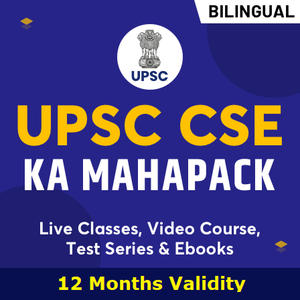 Steps taken by the government for environment
India is a signatory to major global environmental conventions and treaties including, United Nations Framework Convention on Climate Change, United Nations Convention to Combat Desertification, Convention on Biological Diversity, Paris Agreement, Montreal Protocol, Stockholm Convention, Minamata Convention on Mercury, CITES, Convention on the Conservation of  Migratory Species of Wild Animals, etc.
India has taken ambitious targets in support of global environmental  goals as  evidenced in its

Nationally Determined Contributions for combating Climate Change under the Paris Agreement,
Ratification of the Kigali Amendment to the Montreal Protocol for phase down of Hydrofluorocarbons,
Restoration of 26 million hectares of degraded land by 2030 under the United Nations Convention to Combat Desertification and conserving 30% of land and oceans by 2030.
India engaged constructively with all member states in the fifth United Nations Environment Assembly (UNEA 5.2) in 2022 to develop consensus on the resolution for driving global action on plastic pollution.
Read current affairs for UPSC