Roger Binny BCCI President
World Cup winner Roger Binny becomes the 36th president of the Board of Control for Cricket in India (BCCI) on October 18, 2022, ahead of the ODI World Cup in India next year. He replaces Sourav Ganguly, who had been on the post since 2019.
Roger Binny BCCI President 2022
It was declared during the 36th Annual General Meeting (AGM) of BCCI in Mumbai. BCCI Secretary Jay Shah, President Sourav Ganguly, Vice-President Rajiv Shukla (who is also the former Indian Premier League Chairman), Treasurer Arun Singh Dhumal and Binny were also present during the event.

"I wish Roger (Binny) all the best. The new group will take this forward. The BCCI is in great hands. Indian cricket is strong so I wish them all the luck," said Ganguly.
Jay Shah, son of Union Home Minister Amit Shah, would continue for a second term as the secretary of the Board, and Rajeev Shukla also retained his post as vice president. BJP MLA Ashish Shelar was also declared treasurer of the BCCI and Dhumal was declared as the new chairman of the Indian Premier League.
The general body also took other key decisions like the launch of the Women's Indian Premier League, which is set to begin in 2023.
It was already expected that Binny would take over the post from Ganguly, also a former team India player and captain. He had filed his nomination for the post on October 11 and notably, Binny was the only candidate to have filed a nomination for the top post.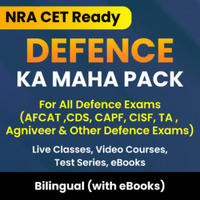 Who is Roger Binny?
Binny, an Indian Cricketer played 27 Tests and 72 ODIs for India.
He was one of the sole reasons for India's 1983 World Cup victory
Binny is currently serving as the president of the Karnataka State Cricket Association (KSCA).
He formerly served as a member of the BCCI selection committee.
He becomes the 3rd Test cricketer to head the BCCI after Maharaja of Vizianagaram and Sourav Ganguly.
He was also instrumental in India's victory at the 1985 World Series Cricket Championship in Australia.
He is also the first Anglo-Indian of Scottish origin to play cricket for India.