List of Top 10 Richest Women in India 2022
List of the top 100 richest women in India has been released by the Kotak Private Banking-Hurun on July 27, 2022. This list is based on the net worth of these women as of December 31, 2021. With Indian it means the women who are born or brought up in India and actively managing their businesses or are self-made. As per the list, Total contribution of these women is 2 percent of India's nominal GDP.
According to its research there is a surge of 53% in the cumulative wealth of these 100 richest women. It has been increased from to Rs 4.16 lakh crore in 2021 from Rs 2.72 lakh crore in 2020 .
The ladies in the list hail from total 4 countries. Top most entrants own Companies from sector of Pharmaceuticals, Healthcare, and consumer goods. According to this data Chairperson Roshni Nadar Malhotra has been declared as the country's richest woman for a second time in a row. She is the owner of HCL Technologies and the net worth of her company is Rs. 84,330 crores..
Below are the list of the top 10 richest women with the name of their company and its worth –                                                                                                              
1. Roshni Nadar Malhotra       
She owns HCL and net worth of her company is 84,330 crores. She is also the CEO of HCL Corporation, a Trustee of the Shiv Nadar Foundation, along with that, the Founder and Trustee of The Habitats Trust. Roshni is also the Chairperson of VidyaGyan, which is a leadership academy for the economically underprivileged, meticulous, rural students of Uttar Pradesh. She is working hard to bring change in rural India.
2. Falguni Nayar       
She is the founder and CEO of Nykaa. Net worth of the company is  57,520 crores. When her company got listed on the BSE and NSE, her net worth witnessed exponential growth. She became richest self made woman billionaire of India. Along with that, She had listed her name with only six other women billionaires in India Bloomberg Billionaires Index,
3. Kiran Mazumdar Shaw     
She owns Biocon. Net worth of the company is 29,030 crores. Her company deals in homegrown scientific talent to make breakthroughs in clinical research.
Initially she was highly influenced by her father and wanted to follow him. Her father was a brewmaster for India-based United Breweries. Her under-graduation is in zoology from Bangalore University in and graduation is in brewing from the University of Ballarat, Melbourne.
4. Nilima Motaparti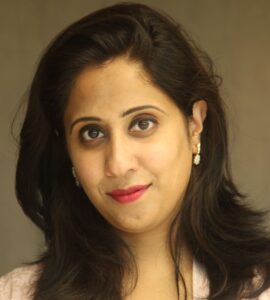 She owns Divi's Laboratories and net worth of the company is 28,180 crores. Divi's Lab was joined by her in 2012 after having the 5 years international experience in fields like material requirement, planning and financing. She is also a board member in 10 other different companies.
5. Radha Vembu       
She is the owner of the company Zoho. Net worth of the company is 26,260 crores. As Zoho's product manager, She was managing a team of more than 200 people. Headquarters of the firm is in Chennai which has more than 60 million users and 12 offices in nine countries around the world. Its campus in Austin, Texas is one of their biggest branches.
She is also the director of Janaki Hi-Tech Agro Pvt Ltd, an agricultural NGO and Highland Valley Corporation Pvt Ltd, which is a real estate company.
6. Leena Gandhi Tewari           
She owns USV. Net worth of the company is 24,280 crores. Her company is a multinational pharmaceutical and biotechnology company headquartered in Mumbai. In Forbe's 2021 list of richest Indians, She stood at 43rd rank and 859th in Forbes's 2021 list of top billionaires of the world.
7. Anu Aga and Meher Pudumjee   
They own the company Thermax. Net worth of the company is 14,530 crores. Owner is the duo of mother and her daughter. Their company was a multi-national energy and environment engineering company based in India and Britain. Initially, it began with producing small, baby boilers to cater steam required by the hospitals. The major operations of Thermax were commenced by harnessing the power of steam, produced by boilers.
8. Neha Narkhede     
She owns Confluent. Net worth of the company is 13,380 crores. After working in Oracle, She joined LinkedIn, where she was involved in the development of Apache Kafka, an open-source messaging system . From there she entered into her entrepreneurial life and after that in 2014, she with the aid of two LinkedIn colleagues found Confluent.
9. Vandana Lal     
She is the owner of Dr Lal PathLabs and the net worth of company is 6,810 crores. Dr. Lal PathLabs Limited deals in providing diagnostic and related healthcare tests and services in India and also functions outside the country.  The company offers pathology and radiology testing; lab staff training; technical; and lab management services. Currently the company has 231 clinical laboratories, including National Reference Lab at Delhi and Regional Reference Lab at Kolkata
10. Renu Munjal 
She owns the company Hero FinCorp and the net worth of the company is 6,620 crores. In around 1940, the journey of this famous company started when Brijmohan Lall Munjal began as a bicycle maker with the aid of his three brothers. The group now worth over $4 billion officially came into existence in 1956 and has over 20 firms related to the two-wheeler industry.