Fighter Jets
The Indian Air Force is a formidable force due to its most advanced and well-equipped fighting unit whose competence is recognised worldwide. The strength of the Airforce is bolstered by its mightiest fighter jets that have unique capabilities to combat at the time of any possible dangerous situation. Fighter planes are used by the Indian Airforce to safeguard crucial airspace by destroying enemy planes equipped with defensive armament planes during combat situations.
Fighter Jets in India
In order to outshine other powerful Airforces of the world and outmanoeuvre hostile aircraft, fighters are strengthened with extraordinary capabilities to deliver their full potential. Generally, these fighter planes are equipped with sophisticated armaments capable of striking and wrecking enemy aircraft.

Top Fighter Jets in India 2022
In this article, we will tell you about the top fighter jets of the Indian Air Force. Below is the list of active fighter jets used by the Indian Air Force:
1. Dassault Rafale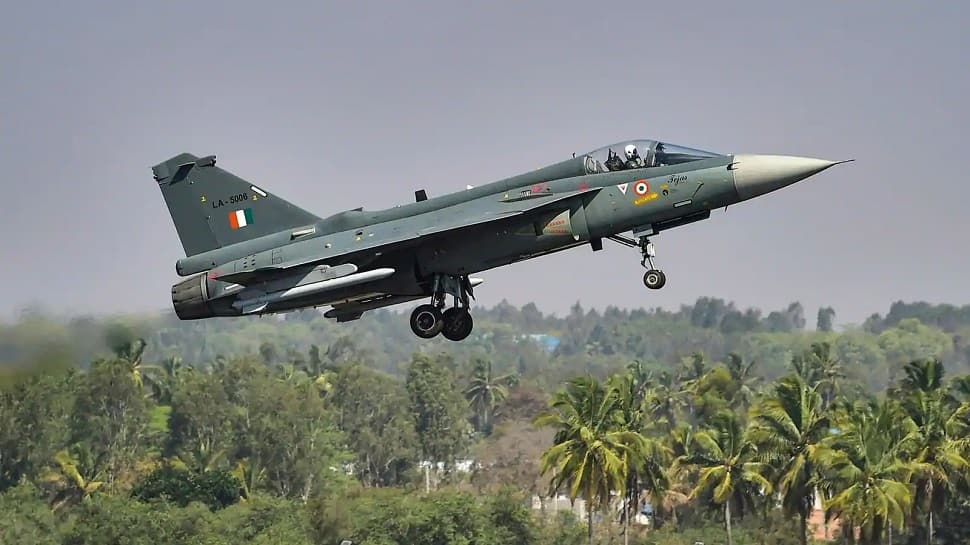 Dassault Rafale is a twin-jet combat aircraft which is considered to be the world's most advanced fighter jet made by the French aviation company, Dassault Aviation.
The firepower of the IAF increased multifold after the induction of the multi-role combat aircraft, 36 of which will be part of India's winged armed force.
The first squadron of the aircraft is deployed at the Ambala Air Force Station, which is one of the most strategically located bases of the IAF.
The Dassault Rafale is based on the delta wing architecture and twin-generation engines that help it reach G-forces as high as 11G and is also useful for ground and maritime attacks, reconnaissance, high-precision strikes, and nuclear strike deterrence.
India has placed an order for both single and dual-seating cabin Rafales and the aircraft is capable of carrying the most advanced weapons with latest-gen avionics and mechanicals.
This fourth-generation aircraft has semi-stealth capabilities and has a feature of Beyond Visual Range Air-to-Air Missile with a range of around 150 kilometres which makes it capable of a missile attack from within the Indian border 150 kilometres into Chinese or Pakistani territory.
2. HAL Tejas LCA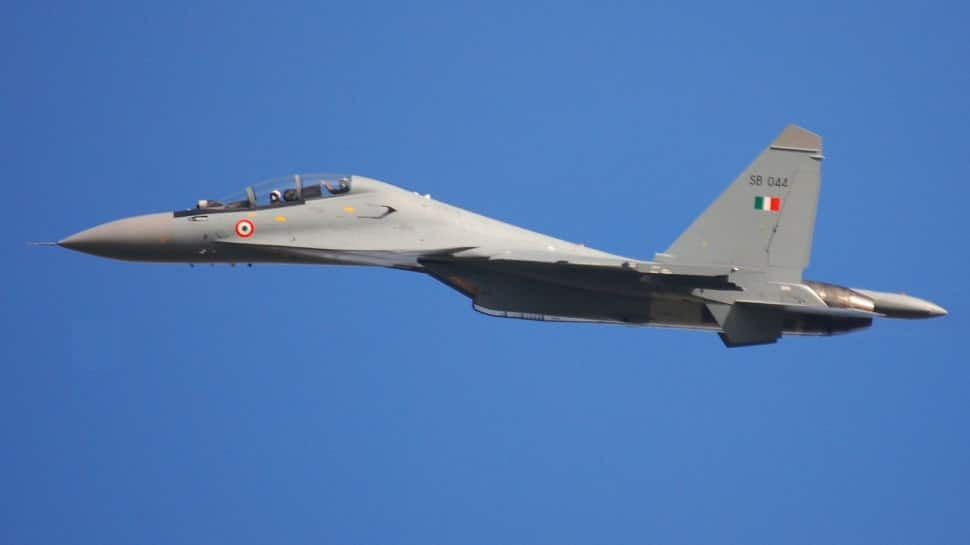 One of the most remarkable achievement under make-in-India campaign is the induction of Tejas LCA (Light Combat Aircraft) manufactured by Hindustan Aeronautics Limited.
Generally, India has to deal with other countries like Russia, France and Britain to get fighter jets and to make India Self- Reliant and replace the ageing Soviet-sourced MiG-21, the Tejas was conceptualized.
In July 2016, the Indian Air Force (IAF) received the Tejas single-seat, single-engine, lightweight, high-agility supersonic fighter aircraft. Tejas had flown 4,599 test flights up to Mach 1.4 as of December 2019.
IAF has placed an order of 40 Tejas Mk 1, including 32 single-seat aircraft and eight twin-seat trainers. IAF has also initiated procurement of a further 73 single-seat fighters in Mk 1A configuration. The Tejas is also made on a Delta-winged structure and is among the most developed jets of India.
Designed and developed by the Aeronautical Development Agency (ADA) of the Indian Department of Defence with Hindustan Aeronautics Limited (HAL) serving as the primary industrial contractor, Tejas was manufactured. In January 2020, a Tejas naval prototype successfully completed a flight test on the INS Vikramaditya, the Indian Navy's aircraft carrier. In May 2020, the IAF received the first Tejas Mk1 in the final operational clearance (FOC) configuration.
It can carry out various operations from Air-to-air, air-to-ground, and anti-ship missiles, as well as precision-guided munitions, rockets, and bombs. On the hardpoints, electronic warfare, targeting, surveillance, reconnaissance, or training pods can be carried.
3. Sukhoi Su-30MKI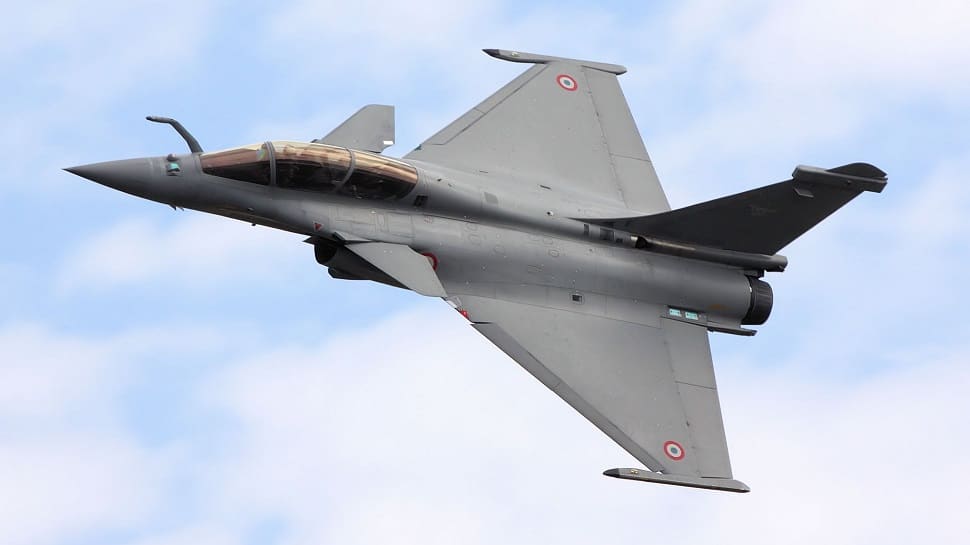 Before the induction of Rafale, the Sukhoi Su-30MKI was considered to be the most advanced fighter jets in India. This multi-role combat fighter aircraft is made by Hindustan Aeronautics Limited (HAL) under a license agreement with Russia's Sukhoi Design Bureau where they called it as Flanker. Used exclusively by the Indian Air Force, there are an estimated close to 300 units of 30MKI, which was first developed for the IAF in 1995. Sukhoi constructed two Su-30MKI prototypes between 1995 and 1998, . The Su-30I-1, the first prototype, flew for the first time in July 1997. the first unit was inducted in 2002. The Sukhoi Su-30MKI can carry a wide range of equipment and armaments and it has thrust vectoring control and canards with a top speed of Mach 2 (2120 kmph).
A new squadron known as the 222 Squadron (Tigersharks) was formed at the Thanjavur airfield in southern India of the Indian Airforce which can carry BrahMos supersonic cruise missiles. India has successfully repaired the Sukhoi-30 MKI fighter plane on its own. In October 2018, the IAF acquired the first Su-30MKI that had been upgraded in India only.
4. Mikoyan MiG-21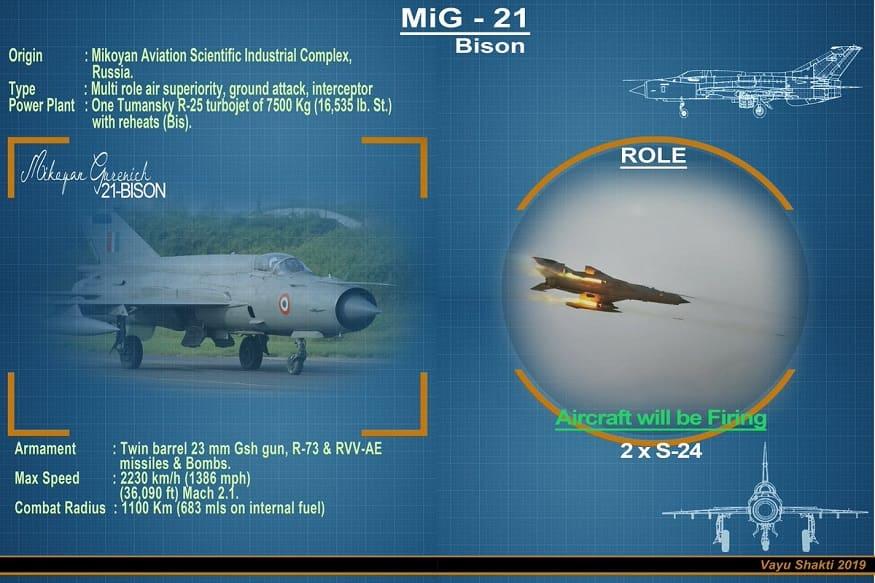 The infamous MiG-21, the first supersonic jet aircraft is the most commonly produced supersonic jet fighter and also the most sold fighter jet in the world is an incredibly effective aircraft.
It's infamous because it has led to many crashes and the death of pilots and that's why it is also known as 'Flying Coffin'. Despite its old age of more than 60 years old is still in use in India and has been updated to match generation 3 fighter jets. However, as the Indian Airforce is upgrading to modern fighters, its days are also limited.
The IAF purchased the Mikoyan-Gurevich Design Bureau's MiG 21 in 1961 and till now over 250 estimated units of this very capable jet have been bought.
MiG21 Bison proved to be very useful during the 1971 India-Pakistan War, but currently, they are being deployed only as Interceptors with a limited role as fighter jets and shortly they will be replaced with the Tejas LCA. With a maximum speed of 1.05 Mach, the MiG 21 featured a single-seat cockpit (1300 kmph).
5. Mirage-2000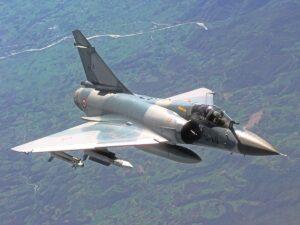 Dassault Aviation manufactured Mirage is better known today as the It is known for its role during Balakot Strikes in 2019 when Indian Air Force entered the POK and destroyed terrorist outfits and also played a decisive role in the 1999 war of Kargil.
Mirage-2000, called Vajra (meaning lightning thunderbolt in Sanskrit) by IAF took its maiden flight in March 1978.
It is a multirole, single-engine fourth-generation jet fighter and has several variants which are used by several countries including India, UAE, Qatar, Brazil, Taiwan, Greece, Peru and Egypt. Mirage 2000 has nine points for carrying weapon system payloads, five on the fuselage and two on each wing.
The single-seat version is also armed with two internally mounted, high-firing-rate 30mm guns. The aircraft comes in single-seater or two-seater versions.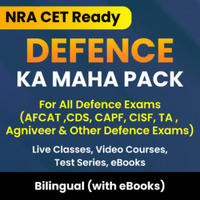 FAQs related to Top Fighter Jets in India 2022
Q1. How is Rafale considered to be better than Sukhoi?
Ans. Its high degree of sensor fusion eases the burden on the pilot compared to a Su-30MKI.
Q2. At what height, Rafale can fly?
Ans. With a service ceiling of 50,000 feet, the Rafale combat aircraft can reach maximum speeds of 750 knots.
Q3. Is Rafale or Sukhoi 30 MKI better?
Ans. Sukhoi is considered to be better due to its speed and weight-carrying capabilities.