Difference Between CDS SSB and NDA SSB (CDS SSB vs NDA SSB)
Service Selection Board (SSB) Interview is a process through which candidates who deemed to be fit to become an officer are recruited. It is a five days process which constitutes Screening, PI (Personal Interview), GTO (group testing officer) tasks , Psychology and conference.
There is not much difference between the SSB process of NDA and CDS  but certainly there is a difference of competitors between the two because of the difference in eligibility criteria.
Educational Qualification
CDS (Combined Defence Service) SSB is for Graduates appearing and pass-outs and NDA ( National Defence Academy) SSB is for 12th appearing and pass-outs.
Training duration
Though the purpose of training for both is same but duration of training is different. For CDS training is around 1–1.5 years long in IMA, OTA, INA and AFA Whereas in NDA training is for 3 years which also includes graduation from JNU in Pune and after getting done with the graduation, there is a training for 1 year at IMA, NA and AFA.
CDS SSB vs NDA SSB
The rejection levels are high in ssb of CDSE because there is always a preference given to a young capable mind. 
The SSB expects that the candidate taken through the CDSE examination should be having a good no of OLQs and in the 5-6 days interview, they just look for all such qualities in his personality.
In nda ssb, the candidate is young and even if he is having a  little spark, he gets selected so the selection ratio is more as a young person is quite trainable even if he shows only some OLQs. But in cds entry the candidates are nearly stepping in adulthood and at that point it becomes quite difficult to change their traits.
Also in comparison to an NDA candidate who is 12th pass, much more is expected from a cds candidate who is graduated. so definitely more is expected from him in terms of intellect, fitness, behaviour, attitude and overall personality.
As the scope of moulding the traits is less after the selection, so they do not take any chance while selecting the CDSE candidates.
The vacancies in CDSE are very less compared to NDA. This difference in the selection ratio is also a major counting factor. In the CDS SSB batch, in one batch of 100 persons, on average, only 2-5 are selected. 
Though this is not fixed. Sometimes, there can be some exceptions too. There may be a chance that more candidates are selected or no candidate is selected at all.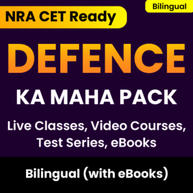 If you want more such information, Download ADDA247 Now!!