Civil Disobedience Movement
In the history of the Indian Independence movement, The Civil Disobedience Movement (CDM) played a very significant role in deciding the future of Free India. This movement of Mahatma Gandhi spread its roots in almost every part of the country and it was known for the participation of urban people and the people of lower castes.

After reading this article you will be able to understand every little detail related to it from its causes to its impact. It will just not help you in knowing the impactful movement by one of the most influential personalities of our country, it will also help you from an exam point of view as it is one of the most important topics in modern history. So let's begin with its initiation in the next paragraph –
How did the Civil Disobedience Movement Start?
This movement was launched by Mahatma Gandhi. Gandhi had previously presented the British government with 11 demands including the abolition of the salt tax with a set deadline of January 31, 1930, to accept or reject these demands but they were ignored by then governor-general of India, Lord Irwin. Then with the permission of Congress Working Committee, He started the CDM which is also well-known as Dandi March.
Salt was the essential element of the campaign On 12 March 1930, the Salt march was initiated from Sabarmati and arrived in Dandi on 6th April where Mahatma Gandhi disobeyed the authorities by taking up a pinch of salt from sea evaporation and finally he broke the law.
A total of 78 members of the Ashram walked on foot from Ahmedabad to Dandi with Gandhi, covering a distance of around 385 kilometres. It was a journey of a total of twenty-four days in which they covered 10 miles per day and many people joined on the way.
This movement was supported by other people in different other parts of the country also such marches were held and the salt law was broken.
Along with breaking the salt law, Foreign clothes were also boycotted and peasants refused to pay revenue to the British government. Another way of showing resistance was also boycotting Foreign clothes and breaking the forest laws by entering the Reserved Forests to collect wood and graze cattle.
Causes of the Civil Disobedience Movement?
1. Social and political Problem: At that time, due to the interference of British ideology in every social and political angle, there was unrest in society which became the cause of the civil disobedience movement.
2. Anti-Simon Commission: The government of India Act 1919 announced that 10 years from now, in 1927, a royal commission will be set up to report on the working of the act and to formalize the constitution of India. Commission had only British members and it was rejected by Indian National Congress and other political organisations which gave an impetus to civil disobedience independence.
3. Rejection of Nehru Report: In 1928, A committee headed by Motilal Nehru, prepared a new constitution in Calcutta which was also known as the "Nehru Report" after rejecting the recommendations of the Simon Commission, "Nehru Report" talked about giving Dominion Status to India which was later not accepted by British Government but according to the Governor-General of India, Lord Irwin, the whole purpose of the constitutional reform was to grant India dominion status. After which, Gandhi and other activists requested a round table meeting to address the constitutional crisis. When the British government failed to respond positively to any of their demands, the civil disobedience movement was started.
Impacts of the Civil Disobedience Movement
The movement proved to be very effective in the struggle for independence. British administration was now fearful of protests and resistance showed by the Indians and it set a platform for further such movements as it also popularized new propaganda tools such as the Prabhat, pheris, and pamphlets.
The government finally took the action and abolished the burdensome salt tax in a response to forest law resistance in Maharashtra, Karnataka, and Central Province, and the non-payment of rural 'Chaukidari tax' in the eastern part of India.
Clothing and cigarette imports from other countries were lowered to half.
Land revenue and liquor excise revenue were also lowered by the government.
The importance of the role of women and students was also highlighted in the movement.
This was the first time that women participated in such a large no openly and made a difference in the movement. Some prominent faces among them were Kasturba M. Gandhi, Avantikabai Gokhale, Kamaladevi Chattopadhyay, Hansaben Mehta, and Lilavati Munshi, who have led Satyagraha in many parts of the country.
Drawbacks of the Civil Disobedience Movement
Although it proved to be quite effective to create a base for the Indian Independence Movement which ignited the spark of freedom but everything comes with certain Drawbacks, so does the Civil Disobedience Movement:
Not every segment of society participated as Industrial workers did not show that enthusiasm as was expected except for workers in Nagpur who were the only ones to participate.
Due to negative publicity by communal leaders, Muslims were also reluctant to participate in the civil disobedience movement.
After Civil Disobedience Movement
As Second Round Table Conference proved to be futile and Gandhi returned to India without achieving anything as expected. Then it led to certain further events like –
Indians faced many draconian laws thereafter imposed by Britishers.
Satyagrahis had to face brutal suppression and the anti-tax campaigns were also reduced.
Congress leaders were unable to maintain pace, and hence, this movement got crushed.
The second phase of CDM was started but it lasted very soon in 1934 when Mahatma Gandhi decided to end the Civil Disobedience Movement as the movement could not build the tempo and was crushed within a few months.
Many revolutionaries and leaders of INC such as Netaji Subhash Chandra Bose and Vithalbhai Patel condemned the decision of Gandhi and they even demanded a new leader for Congress.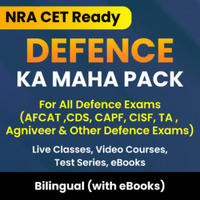 Civil Disobedience Movement: FAQs
Q1. CDM in India was led by whom?
Answer: Civil Disobedience Movement was primarily launched by Mahatma Gandhi.
Q2. What was the starting date of Civil disobedience Movement?
Answer: It was started on April 6, 1930.