Ayushman Bharat Digital Mission UPSC: Relevance
GS 2: Welfare schemes for vulnerable sections of the population by the Centre and States and the performance of these schemes.
Ayushman Bharat Digital Mission: Context
Recently, Cabinet Committee on Economic Affairs (CCEA) has approved the national roll-out of Central Sector Scheme, Ayushman Bharat Digital Mission (ABDM) of Ministry of Health and Family Welfare.
Ayushman Bharat Digital Mission: Key points
The ABDM mission has been launched with a total outlay of Rs.1,600 crore for five years.
The National Health Authority (NHA) will be the implementing agency of Ayushman Bharat Digital Mission (ABDM).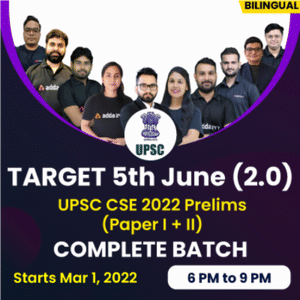 What is Ayushman Bharat Digital Mission?
Ayushman Bharat Digital Mission (ABDM) aims to create a seamless online platform through the provision of a wide-range of data, information and infrastructure services, duly leveraging open, interoperable, standards-based digital systems while ensuring the security, confidentiality and privacy of health-related personal information.
Ayushman Bharat Digital Mission aims to connect the digital health solutions of hospitals across the country with each other.
Under this program, every citizen will now get a digital health ID and their health record will be digitally protected.
The mission was first implemented on a pilot basis in six Union Territories—Andaman and Nicobar Islands, Chandigarh, Dadra and Nagar Haveli, Daman and Diu, Ladakh, Lakshadweep, and Puducherry.
After the successful demonstration of technology platform developed by the NHA, the cabinet has rolled out its nationwide implementation.
The initiative is designed to benefit the poor and middle class, specifically in finding the right doctor and a hospital.
ABDM benefits
The Mission will not only make the processes of hospitals simplified but also will increase ease of living.
The platform will make the entire ecosystem related to treatment and healthcare policy more effective.
Doctors and hospitals will be able to use this platform to provide remote health service.
Also, with effective and reliable data, this will improve treatment and also save patients.
With the help of this initiative, information on doctors will reach everyone. People will know about doctors who are knowledgeable and their speciality.
ABHA (Ayushman Bharat Health Account): A digital ID
Under the ABDM, citizens will be able to create their ABHA (Ayushman Bharat Health Account) numbers, to which their digital health records can be linked.
ABHA benefits
The digital ID will help the doctors and the patients to check the old records.
Not only this, there will also be registration of colleagues like doctors, nurses, paramedics.
Moreover, the hospitals, clinics, labs, medicine shops in the country, all these will be registered.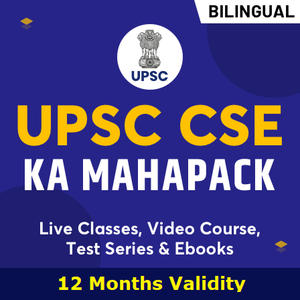 About Ayushman Bharat – Pradhan Mantri Jan Arogya Yojana (AB-PMJAY)
Ayushman Bharat – Pradhan Mantri Jan Arogya Yojana (AB-PMJAY) is a Centrally Sponsored Scheme under Ministry of Health and Family Welfare (MoHFW).
It is an umbrella of two major health initiatives, namely

Health and wellness Centres and
National Health Protection Scheme.
AB-PMJAY benefits
AB-PMJAY provides a cover of 5 lakh per family per year for almost all secondary care and most of tertiary care procedures.
There is no cap on family size and age in the scheme to ensure that nobody is left out (especially women, children and elderly).
The benefit cover will also include pre and post-hospitalisation
A defined transport allowance per hospitalization will also be paid to the beneficiary.
Benefits of the scheme are portable across the country and a beneficiary covered under the scheme will be allowed to take cashless benefits from any public/private empanelled hospitals across the country.
The beneficiaries can avail benefits in both public and empanelled private facilities.
Hospitals belonging to Employee State Insurance Corporation (ESIC) may also be empanelled based on the bed occupancy ratio parameter.
To control costs, the payments for treatment will be done on package rate (to be defined by the Government in advance) basis.
Read current affairs for UPSC