Jal Jeevan Mission- Relevance for UPSC Exam
GS Paper 2: Governance, Administration and Challenges– Government policies and interventions for development in various sectors and issues arising out of their design and implementation.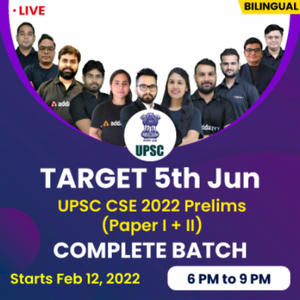 Jal Jeevan Mission in News
Recently while addressing a webinar, Prime Minister stressed upon use of Technology, Service Delivery & Community Participation to achieve 'Har Ghar Jal' under Jal Jeevan Mission by 2024.
'Har Ghar Jal' under Jal Jeevan Mission aims to provide about 4 Crore tap water connections in rural households this year.
Analysis of Yojana Magazine: Jal Jivan Mission(Har Ghar Jal)
How much is allocated for Jal Jeevan Mission in the Union Budget 2022?
Rs 60,000 Crore has been allocated in the current financial year under the Union Budget 2022 for the 'Har Ghar Jal' under Jal Jeevan Mission.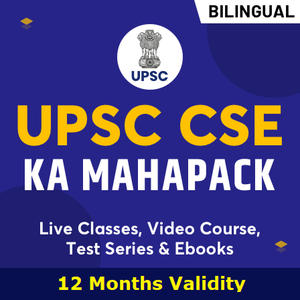 Achievements of Jal Jeevan Mission
Overall Coverage: Due to the effective implementation of Har Ghar Jal Yojna, India is close to providing 50% of its population with tap water connections.

100 districts, 1,144 blocks, 66,763-gram panchayats and 1,37,940 villages have become 'Har Ghar Jal'.

States & UTs with 100% coverage: Three States- Goa, Telangana and Haryana and three UTs- A&N Islands, D&N Haveli & Daman & Diu and Puducherry have provided 100% tap water coverage.
Other leading states: Other States are fast-moving and are close to achieving 100% coverage shortly. Of these Punjab stands at 99%, Himachal Pradesh at 93%, Gujarat at 92% and Bihar at 90%.
What is the Vision of the Jal Jeevan Mission
Jal Jeevan Mission (JJM) aims to ensure that every rural household has a drinking water supply in adequate quantity of prescribed quality on a regular and long-term basis at affordable service delivery charges.

Affordable access to quality drinking water will lead to improvement in the living standards of rural communities.
Objectives of the Jal Jeevan Mission (Har Ghar Jal)
Access to tap water: JJM aims to provide FHTC to every rural household.
Targeted Approach: Jal Jeevan Mission prioritizes provision of FHTCs in quality affected areas, villages in drought-prone and desert areas, Sansad Adarsh Gram Yojana (SAGY) villages, etc.
Access to tap water at public places: JJM aims to provide functional tap connections to Schools, Anganwadi centres, GP buildings, Health centres, wellness centres, and community buildings
Monitoring: Jal Jeevan Missio also provides for monitoring the functionality of tap connections.
Local Ownership: JJM promotes and ensures voluntary ownership among the local community by way of contribution in cash, kind and/ or labour and voluntary labour (shramdaan)
Ensuring Sustainability of water system: JJM also assists in ensuring the sustainability of water supply system, i.e. water source, water supply infrastructure, and funds for regular O&M.
Human Resource Development: JJM has provisions to empower and develop human resources in the sector such that the demands of construction, plumbing, electrical, water quality management, water treatment, catchment protection, O&M, etc. are taken care of in the short and long term.
Awareness Generation: JJM also aims to bring awareness on various aspects and significance of safe drinking water and the involvement of stakeholders in a manner that makes water everyone's business.
Also read-