Brick Kilns in India: Relevance
GS 3: Conservation, environmental pollution and degradation, environmental impact assessment.
Brick Kilns in India: Context
Recently, Ministry of Environment, Forest and Climate Change (MoEF&CC) came up with stringent standards for brick kilns to reduce air pollution from brick kilns.
MoEFCC Releases New conditions for brick kilns: Key points
The standards are significant as they have come after seven years of deliberation.
In 2015, the MoEFCC came out with a draft notification that proposed different particulate matter (PM) emission standards for natural draught and induced draught kilns.
At that time, CSE (Centre for Science and Environment) had opposed the draft stating that state pollution control boards (SPCB) would not be able to monitor all 70-80,000 operational brick kilns in the country on a regular basis, due to lack of personnel.
After 7 years of deliberation, MoEFCC finally came up with MoEF&CC notification 2022 putting stringent conditions on the brick kilns in the country.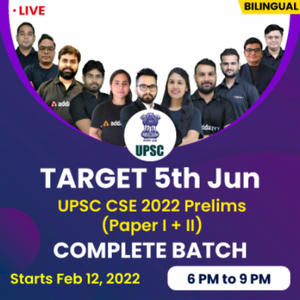 MoEFCC New Notification on Brick Kilns
MoEF&CC, has mandated allowing brick kilns only with zig-zag technology or vertical shaft or use of piped natural gas (PNG) as fuel in the brick-making process.
The introduction of PNG as a fuel is a welcome step since its use in older technology like Fixed Chimney Bull's Trench Kiln (FCBTK) will automatically reduce the PM emissions.
Standard for PM emissions — 250 milligram per normal cubic metre (mg / Nm3)
Existing brick kilns shall be converted to either zig-zag technology or vertical shaft or use of PNG as fuel in brick making within a period of one year in case of kilns located within a 10 km radius of non-attainment cities and two years for other areas
All brick kilns shall use approved fuel such as PNG, coal, fire wood and / or agricultural residues. Use of pet coke, tyres, plastic, hazardous waste shall not be allowed in brick kilns
Brick kilns shall construct permanent facility for port hole and platform according to the norms laid down by the Central Pollution Control Board (CPCB)
 Brick kilns shall follow fugitive dust emission control guidelines as prescribed by concerned SPCBs
The brick kiln owners shall ensure that the roads utilised for transporting raw material or bricks are paved.
Read recent news for UPSC