Fertiliser industry in India: Relevance
GS 3: Issues related to direct and indirect farm subsidies
Fertiliser use in India: Context
Recently, the Union Government has come up with Integrated Plant Nutrition Management Bill 2022 that empowers it to fix maximum selling price of fertilizers and control its quality and distribution.
Draft Integrated Plant Nutrition Management Bill 2022: Key proposals
Integrated Plant Nutrition Management Authority of India: The Bill seeks to establish the authority to regulate the manner of registration for manufacturers of fertilisers, set out technical standards with respect to the quality of fertilisers and fertiliser products, and promote the sustainable use and development of innovative fertilisers.
Use of balanced fertilisers: The Bill seeks to promote the development and sustainable use of balanced fertilisers, including bio-fertilisers, bio-stimulates, nano- fertilisers and organic fertilisers to sustain India's food and nutritional security without causing adverse harm to the quality of the environment and health of the soil.
Maximum selling price: If passed, the Act will empower the central government to fix the maximum selling price of fertilisers and control its quality as well as distribution.
Simplify procedure: The Bill will simplify the process for the manufacture, production, distribution and price management of fertilisers in India, which will in turn improve the ease of doing business as well as encourage the promotion of research and innovation of high-yielding and climate smart systems of agriculture.
: The Bill also proposes to empower the Central government to fix different prices Power of the Central Government or rates for fertilisers having different periods of storage or for different areas or for different classes of consumers.

The Central Government can also prescribe the manner in which fertilisers are to be moved from one state to another.

Restrictions: No person can manufacture, sell, import for sale, or market without obtaining the appropriate registration from the authority.

Moreover, no dealer, manufacturer importer or fertiliser marketing entity shall sell or offer for sale any fertiliser at a price exceeding the maximum price.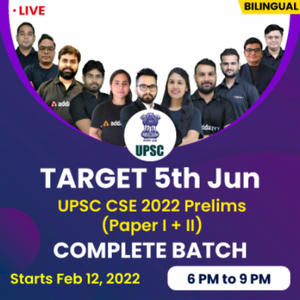 Fertiliser industry in India
The fertilizers industry is the second most important industry in India after iron and steel.
The Indian fertilizers market is estimated to record a CAGR (Compound Annual Growth Rate) of 11.9% during the forecast period (2021-2026).
The success of the agricultural sector in India, like higher production of food grains, is majorly contributed to the fertilizer industry.
India is the second biggest consumer of fertilizer in the world next only to China.
India also ranks 2nd in the production of nitrogenous fertilizers and 3rd in phosphatic fertilizers.
The consumption of fertilizer is so high that even after producing around 32.4 million tonnes of fertilizer in the year 2012-13, the total availability was short of demand and was met through imports.
The regions with high use of fertilizers are now known as 'granaries of India.'
Read recent news for UPSC