Telangana Govt Jobs 2023: All the details for the Telangana Govt. Jobs are provided on this page. Get the details for the Telangana Govt. Jobs 2023 have provided here. Vacancy and Educational Qualification wise Job updates are provided on this page for the Telangana Govt. Jobs. The links for a no. of Telangana Govt. Jobs are given below. Moreover, the updates on Results, Admit Cards is given below under the Telangana Govt. Jobs.
Telangana Govt Job Notifications 2023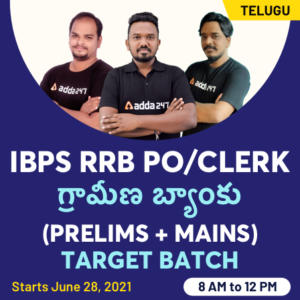 Government Jobs Telangana
Candidates looking for a settled future in the government sector can directly check the notifications appearing on the tab, Telangana Govt Jobs 2023. This article has been created to provide brief support to eligible aspirants to get daily updates of government jobs in Telangana from this page. The details of the notification include Educational Qualification, Telangana Govt Jobs Age Limit, TS Govt Jobs Salary details, Selection process, application fee, admit card etc.
Every year, numerous vacancies are released by the State government of Telangana. The popular organizations that release regular vacancies include Railways, Banking Employment in Telangana, Universities, College Govt Jobs, Teaching, Schools in Telangana Financial Institutions, Defence, UPSC, SSC, Agriculture and so on. Adda247 is responsible for providing notifications related to jobs in Telangana government. The notifications are provided in the form of separate links or PDF that covers the job type, conducting government body, eligibility criteria, pay scale, vacancies, online application, and other important dates.
Telangana Govt Jobs 2023
Major organizations involve in providing Government jobs in Telangana include the following:
1.Telangana State Public Service Commission
2.Telangana State Road Transport Corporation (TSRTC)
3.Telangana Forest Department
4.Telangana High Court
5.Osmania University
6.University of Hyderabad
Telangana Government Job Alerts
Regular updates of the job notification are consistently posted on this portal. These useful alerts are helpful sources from Adda247 that let the candidate stay updated with the latest jobs available in Telangana.
We believe ourselves to be a very helpful tool with wholesome information of the job notification, its updates, and other related useful links.
All the relevant information for upcoming government job notifications are continually updated on this portal. Interested candidates, looking for Government jobs in Telangana state can apply for the available vacancies from this page. These alerts are useful for all types of jobs available in the Telangana region. We, are concerned that only genuine and comprehensive information is delivered through us so that candidates can trust us with their careers.
Telangana Govt. Jobs 2023: FAQs
Q. How can I apply for a Govt. Job in Telangana?
Ans. You can apply through this website whenever any job notification comes up in either online or offline, depending on the requirements for Telangana Govt. Job through adda247.com/jobs.
Q. What is the educational qualification required for Telangana Govt. Jobs 2023?
Ans. The educational qualification for Telangana Govt. Jobs depend on the post for which a candidate applies. Some jobs require the candidates to be 10th pass, 12th pass, while some require the candidates to be a Graduate or possess higher education. so, the educational qualification depends totally on the post for which a candidate is applying.
Q. Does adda247.com/jobs enlists the 12th Pass jobs for Telangana Govt. Jobs?
Ans. Yes, adda247.com/jobs enlists 12th Pass Government Jobs in Telangana along with 10th Pass Telangana Govt Jobs as well as Government Jobs in Telangana for Graduates and higher Education.
Q. How do I get to know that a job has been posted for the Telangana Govt. Jobs?
Ans. A candidate can subscribe to our site by clicking the bell icon so that whenever any job is posted, he or she may get a notification on his or her mobile or desktop.