Purchasing Managers' Index (PMI)
Context:
The recently released Purchasing Managers' Index (PMI) survey shows that India's manufacturing sector stopped shedding jobs for the first time in 16 months in July 2021.

Manufacturing PMI had slipped into a contraction at 48.1 in June, recovered to 55.3 in July with a marginal increase in employment.
Key points
About PMI: It is an indicator of business activity — both in the manufacturing and services sectors.

It is calculated separately for the manufacturing and services sectors and then a composite index is constructed.

Compilation: PMI is compiled by "IHS Markit" for more than 40 economies worldwide.

IHS Markit is a global leader in information, analytics, and solutions for the major industries and markets that drive economies worldwide.

Calculation of PMI: it is a survey-based measure that asks the respondents about changes in their perception of some key business variables from the month before.

Executives from a reasonably big sample, are asked whether key indicators such as output, new orders, business expectations, and employment were stronger than the month before and are asked to rate them.
Expansion in business activity: is denoted by a PMI above 50, compared to the previous month.
Contraction in business activity: denoted by a PMI below 50, compared to the previous month.
A reading at 50 indicates no change.

Relevance of PMI:

As it is generally released at the start of every month, it is considered a good leading indicator of economic activity.
As the official data on industrial output, manufacturing, and GDP growth comes much later, PMI helps to make informed decisions at an earlier stage.
Provides information about current and future business conditions to company decision-makers, analysts, and investors.
It gives an indication of corporate earnings and is closely watched by investors as well as the bond markets.
A good reading enhances the attractiveness of an economy vis-a-vis another competing economy.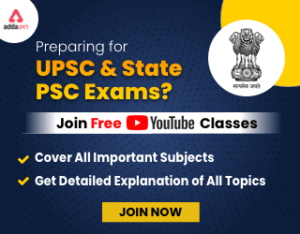 Get free video for UPSC CSE preparation and make your dream of becoming an IAS/IPS/IRS a reality
Tipu Sultan
Context
After the furor over the move to build a statue of Tipu Sultan in Proddatur, the Kadapa district administration (Andhra Pradesh) decided not to allow the installation of any more statues.
Key points
About: Tipu sultan was born in 1750 and succeeded his father Haider Ali in 1782, after his death in the second Anglo-Mysore war (1780-84).

Also known as Sher-e-Mysore (Tiger of Mysore), the sobriquet of Sher-e-Hind, and Sher-e-Mashriq (Tiger of the East).
He was a patron of science and technology and is credited as the 'pioneer of rocket technology in India.
Wrote "Fathul Mujahidin": a military manual explaining the operation of rockets.
Founded "Jacobin Club" in 1797": he became a member of the Jacobin Club and allowed himself to be called Citizen Tipu. He also planted the Tree of Liberty at Seringapatam.

Wars fought by Tipu sultan: as a 17-year-old, he fought in the First Anglo-Mysore War (1767-69) which was ended with the Treaty of Madras.

Later he also fought alongside his father against the Marathas on several occasions between 1775 and 1779 and in the Second Anglo-Mysore War (1780-84) which ended with the treaty of Mangalore.
Third Anglo-Mysore war 1790-92: lost this war to East India Company and signed Treaty of Seringapatam under which he had to surrender a large portion of his territories to EIC led coalition and his son as collateral in case he didn't pay war reparation charges imposed on him by EIC.
Fourth Anglo-Mysore war 1799: In the Battle of Seringapatam, the Company ultimately won a victory against Tipu. Tipu Sultan was killed defending his capital Seringapatam.

After the fourth Anglo-Mysore war, it was placed under the former ruling dynasty of the Wodeyars and a subsidiary alliance was imposed on the state.
United Nations Security Council: Composition, Functioning and Indian Engagement at UNSC
Sabki Yojna Sabka Vikas
Context
Ministry of Panchayati Raj has launched Sabki Yojna Sabka Vikas campaign for the year 2021-22 for inclusive and holistic preparation of Gram Panchayat Development Plan (GPDP).
Issue of Surveillance in India: Pegasus Spyware, Associated Concerns and Way ahead
Key points
It is a people's campaign, first launched in 2018.
Every year it is launched on 2nd
This year, however, the government has decided to launch it well in advance to provide Gram Panchayats a full year for implementation and effective monitoring of works.
It endeavors to converge all resources available at the Panchayat level.
Objectives

Strengthening of elected representatives and Self-Help Groups (SHGs)
Evidence-based assessment of progress made in the last year and proposals for the next year in all 29 subjects of XI Schedule of our constitution.
Preparation of inclusive, participatory, and evidence-based GPDP.
The Editorial Analysis: Criminalising welfare issues
Additional information
Article 243 G: Mandates Panchayats for preparation and implementation of plans for economic development and social justice.
Wetland Ecosystem: Importance, Concerns and Conservation Measure
SATNAV Policy 2021
Context
A comprehensive and substantive policy for satellite-based navigation—SATNAV Policy 2021 has been proposed to achieve the goal of self-reliance in India's satellite-based navigation and augmentation services sector.
Hunger Hotspots: A Report by FAO-WFP
Key points
It has been proposed by the Department of Space.
There is a need for such secured services that are exclusive to the Indian strategic
The objective is to address the growing demands of space-based navigation and timing applications.
It will contribute in making India self-sustained in areas of commercial, strategic, and societal applications to maximize the socio-economic benefits.
To ensure the continuous availability of free-to-air navigation signals for civilian uses and secured navigation signals for strategic uses in the defined coverage area.
The draft ensures guaranteed and continuous availability of the Satellite-Based Augmentation System (SBAS) for aviation safety in the defined coverage area.
to focus on technology development for enhancing the navigation satellite systems and work towards compatibility and interoperability of Indian satellite navigation and augmentation signals with other SBAS signals.
Continuity of NavIC (Navigation with Indian Constellation) and GAGAN (GPS Aided Geo Augmented Navigation) services, upgrading the system and ensuring the capability to operate in conjecture with other GNSS/SBAS.
Ozone Pollution: Causes, Impacts and Steps taken to Reduce Ozone Pollution
Additional information
Satellite-Based navigation system: Constellation of navigation satellites that provides all-weather,3-D position, velocity, and timing data.
NavIC or IRNSS is an Indian independent regional navigation satellite system, which is developed by ISRO.
GAGAN is aimed at providing navigational services and providing position accuracy for the aviation sector. It is developed jointly by ISRO and AAI.
Also read- Prelims Specific Articles- 3 August 2021