Relevance
Environment: Conservation, environmental pollution, and degradation.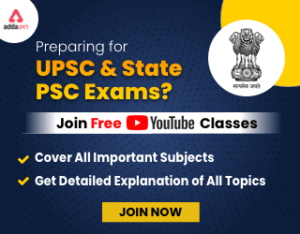 Get free video for UPSC CSE preparation and make your dream of becoming an IAS/IPS/IRS a reality
Context:
The Mumbai Metropolitan Region is likely to get its first Ramsar site at the Thane Creek Flamingo Sanctuary. The Maharashtra Mangrove Cell submits the proposal for approval to the State Wetland Authority.
Microplastic Pollution: Severity of the Problem, Its Impacts and Suggestive Measures
About Wetlands
Definition: As per the Ramsar Convention on Wetlands, "…wetlands are areas of marsh, fen, peatland or water, whether natural or artificial, permanent or temporary, with water that is static or flowing, fresh, brackish or salt, including areas of marine water the depth of which at low tide does not exceed six meters."

They are transition zones- they lie between deep water and terrestrial ecosystems.

Major characteristics that describe a wetland:

Hydrology: The sources of water into wetlands include precipitation, surface water (from rivers and sea), and groundwater.
Soil Type: Wetlands are covered with hydric soils. In such soils, the spaces between each grain of soil are filled with water. These soils are anaerobic- the soil lacks oxygen.
Biota: Plants that live in wetlands and are adapted to the hydric soil are called cypress, silver maple, and mangroves.

Classification of wetlands:

Marine: coastal wetlands including coastal lagoons, rocky shores, seagrass beds, and coral reefs
Estuarine: wetlands associated with deltas, tidal marshes and mudflats, and mangrove swamps.
Lacustrine: wetlands associated with lakes.
Riverine: wetlands along rivers and streams.
Palustrine: wetlands like marshes, swamps, and bogs.
Digital Rupee: India's National Digital Currency
Importance of wetlands
Biological supermarkets: Wetlands are amongst the most productive ecosystems and are often called the "biological supermarkets" as they produce a huge amount of food which attracts many animal species.
Flood control: they act as natural sponges, helping in avoiding floods. They temporarily storing and gradually releasing stormwater.
Water purification: They help in improving water quality through removing or retaining inorganic nutrients or by processing organic wastes and reducing suspended nutrients.

For this function, wetlands are often referred to as "Kidneys of the Earth".

Help in carbon sequestration: they act as carbon sinks and wetland soil contains a high amount of carbon.

They also provide the conditions needed for the removal of nitrogen and phosphorus from surface water.

Groundwater recharge: by storing water, they help in increasing the water level by recharging the groundwater aquifers. Further, they discharge groundwater into lakes, rivers, and streams during dry periods, helping fulfill the people's freshwater needs.
Helps in ecological conservation: by hosting a large number of species of microbes, plants, insects, amphibians, reptiles, birds, fish, and mammals.

They also help in countering certain environmental problems such as algal blooms, dead zones, and fish kills that are generally related to nutrient overloading.

Economic benefits:

Support various plants and animals having medicinal and commercial values.
Many countries have their fishing and shellfishing industries dependent on wetlands.
Acts as a source of livelihood for local people as many of them are dependent upon wetlands resources for their employment.

Provides recreational, educational, and tourism opportunities: for example, many people visit these places for birdwatching or wildlife photography.
Prelims Specific Articles- 27 July 2021
Associated concerns
Unplanned urbanization and encroachments: results in increasing pressure on urban wetlands due to growing demands and widespread encroachment of these bodies.
Increasing pollution: They are unable to clean growing mercury, plastic, and other industrial pollutions, hence, reports of worsening of the problem of groundwater pollution.
Introduction of alien species: results in damaging the natural ecological balance of a particular wetland ecosystem. For example, the introduction of exotic plant species such as water hyacinth and Salvinia has resulted in the clogging of waterways and the extinction of much native vegetation.
Climate change: Increased air temperature; shifts in precipitation; increased frequency of storms, droughts, and floods; and sea-level rise could also affect wetlands.
Drainage of wetlands for agricultural and construction activities causes harm to wetlands.

Construction of a large number of reservoirs, canals, and dams to provide for irrigation significantly altered the hydrology of the associated wetlands.
5G Technology: Everything You Need to Know
Conservation measures
At international level

Ramsar Convention: also know as the 'convention on wetlands', it was adopted in 1971 in the Iranian City Ramsar for protection and preservation of national and international wetlands.

Wetlands declared as Ramsar sites are protected under strict guidelines of the convention.
Presently India has 37 Ramsar wetland sites.

Montreux Record: maintained as a part of the Ramsar List.

It is a register of wetland sites on the List of Wetlands of International Importance where changes in ecological character have occurred, are occurring, or are likely to occur as a result of technological developments, pollution, or other human interference.

By India: Over time, India has taken various conservation measures to protect the ecological sanctity of the wetlands. Few of them are –

Wetlands (Conservation and Management) Rules, 2017: along with other things, it prohibits-

conversion wetlands for non-wetland uses,
setting up or expansion of industries in wetland areas and
disposal of construction and demolition waste within the wetlands.

National Plan for Conservation of Aquatic Ecosystems (NPCA): launched in 2015, aims at holistic conservation and restoration of lakes and wetlands.
Wetland health cards: In 2019, the government identified 130 wetlands in the country to be restored in the next five years. Each wetland will be issued a health card, which will denote its health.

Wetland Mitras to be selected for taking care of the 130 identified wetlands across India.

Centre for Wetland Conservation and Management (CWCM): established in 2021 as a part of the National Centre for Sustainable Coastal Management (NCSCM).

Aims to address specific research needs and knowledge gaps and will aid in the application of integrated approaches for conservation, management, and wise use of the wetlands.