Article Link: https://www.thehindu.com/opinion/op-ed/criminalising-welfare-issues/article35689329.ece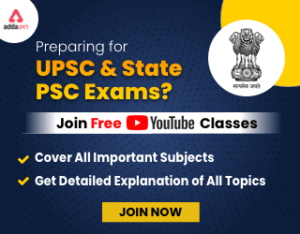 Get free video for UPSC CSE preparation and make your dream of becoming an IAS/IPS/IRS a reality
Relevance
GS Paper 2: Welfare schemes for vulnerable sections of the population by the Centre and States and the performance of these schemes;
Mechanisms, laws, institutions and Bodies constituted for the protection and betterment of these vulnerable sections.
United Nations Security Council: Composition, Functioning and Indian Engagement at UNSC
Context
Recently, Supreme Court (SC) issued a notice directing authorities to focus on the rehabilitation of those forced to beg for a living.

SC was hearing a writ petition seeking a direction to "restrain beggars and vagabonds/homeless from begging on traffic junctions, markets, and public places to avoid the spread of COVID-19 pandemic in all the States and Union Territories across India".
Issue of Surveillance in India: Pegasus Spyware, Associated Concerns and Way ahead
Supreme Court's Observation  
Begging- a socio-economic issue: SC has rightly observed that being compelled to beg was a socio-economic issue that can not be remedied by criminalizing it.
Solution: The problem of begging can be remedied by a welfare response from the state.
Tackling Air Pollution: Commission for Air Quality Management in NCR and Adjoining Areas Bill, 2021
Begging: a socio-economic problem
Marginalization and discrimination: based on gender, caste, class and even age who occupy the ranks of beggars, sex workers, bonded laborers, and child laborers.

Exposes the culpability of the state and society in creating or enabling the vulnerabilities of those prone to exploitation.

Failure of government: as noted by the High Court in Suhail Rashid Bhat v. State of Jammu & Kashmir and Others (2019)-

"Begging is also in fact evidence of the failure of the Government as well as the society at large to protect its citizens from debilitating effects of extreme poverty and to ensure to them basics of food, clothing, shelter, health, education, essential concomitants of the right to life ensured under Article 21 of the Constitution of India."
Wetland Ecosystem: Importance, Concerns and Conservation Measure
Guiding principles for criminalizing a welfare issue
First principle: Deciding whether a problem can be better solved by the welfare measures before legislating a criminal law on the issue. Salient examples of welfare issues against which the coercive force of criminal law has inappropriately been deployed-

In holding the criminalization of beggary under the Bombay Prevention of Begging Act, 1959 (as extended to the NCT of Delhi) unconstitutional, the High Court of Delhi, in Harsh Mander & Anr. v. Union of India (2018), had noted that the criminalization of beggary served only to invisibilize beggars without doing anything to address the structural deprivations that drove people to beg.
the criminalization of triple talaq by the Muslim Women (Protection of Rights on Marriage) Act, 2019, purportedly to 'protect' Muslim women, does nothing to address the structural gender inequality, social stigma, poor employment options, and lack of state support which actually cause the deprivations associated with divorce (and not just with triple talaq).

Second principle: criminalize activities that prey upon the socio-economic vulnerabilities of others. For example, pimps, brothel owners, and traffickers must be held criminally liable for sexually exploiting a person.
Third principle: before legally criminalizing a welfare issue, the government should first deliberate whose interest it is to criminalize a socio-economic issue that can be solved through welfare measures.
Election Commission of India (ECI)
Way forward:
Welfare measures for exploited individuals: in terms of providing rehabilitation and reintegration in the society.

Government must provide adequate social security nets to ensure that no person feels that sex work is their 'least-worst option.
This is essential to prevent exploitative practices, and ensure rehabilitation of those who have been rescued (and/or those who would like an exit option) from such practices.

Empowerment-driven approach: above stem should be followed by creating alternative, well-paying, and dignified employment.

Make such employment accessible: by imparting requisite education and skills.
Providing a materially (not morally) better option: to 'rescued' sex workers as a legitimate way out of such work.

Focus on the welfare aspect of various exploitative practices: It will shed light on structural forms of impoverishment, and on who is most likely to be exploited as a result.
Also read: Hunger Hotspots: A Report by FAO-WFP