All­-India Quota Scheme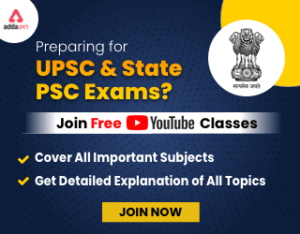 Get free video for UPSC CSE preparation and make your dream of becoming an IAS/IPS/IRS a reality
Context
Recently, the Union government has announced a 27% reservation for OBCs and a 10% reservation for Economically Weaker Section (EWS) in the All-India Quota (AIQ) Scheme for undergraduate and postgraduate medical/dental courses from the current academic year 2021-22 onwards.
Issue of Surveillance in India: Pegasus Spyware, Associated Concerns and Way ahead
Key points
About AIQ: introduced in 1986 under the directions of the Supreme Court (SC).
Aim: to provide for domicile-free merit-based opportunities to students from any State to aspire to study in a medical college located in another State.
Composition: comprises 15% of UG seats and 50% of PG seats in government medical colleges.
Evolution of reservation within AIQ:

Until 2007, no reservation-based admission within AQI.
Abhay Nath v University of Delhi and Others Judgement, 2007: SC directed that reservation of 15% for Scheduled Castes and 7.5% for Scheduled Tribes be introduced in the AIQ.
Now with this decision, the reservation for OBCs (27%) and EWS (10%) will also be provided within the AQI.
The decision is expected to benefit thousands of medical students applying for government medical collages.

The Central Educational Institutions (Reservation in Admission) Act, 2007 (provided for 27% reservation to OBCs) and the Constitution (One Hundred and Third Amendment) Act, 2019 (provided 10% reservation for EWS) did not apply to AQI seats of State medical and dental colleges.
 Urban Flooding in India: Overview, Causes and Suggestive Measures
 e-RUPI system
Context
Recently, the Union government has launched a new digital payment system "e-RUPI" to send the government's monetary benefits directly to beneficiaries' mobile phones.
Developed by: National Payments Corporation of India (NPCI) on its UPI platform and in collaboration with the Department of Financial Services, National Health Authority and Ministry of Health and Family Welfare.
Key points
About e-RUPI: It is a cashless and contactless digital payment medium, which will be delivered to mobile phones of beneficiaries in form of an SMS-string or a QR code.

It will connect the sponsors of the services with the beneficiaries and service providers in a digital manner without any physical interface.

Act as a Digital gift-voucher: that can be redeemed by beneficiaries when they make use of any specific government services.

The digital system does not require a card, app or internet access to redeem the vouchers.
The digital tokens will be sent to respective citizens by the government via SMS strings or QR codes to be used for a specific purpose.

Issuing entity: It has boarded banks that will be the issuing entities.

Any corporate or government agency will have to approach the partner banks, which are both private and public-sector lenders, with the details of specific persons and the purpose for which payments have to be made.

Identification of beneficiaries: will be identified using their mobile number and a voucher allocated by a bank to the service provider in the name of a given person would only be delivered to that person.
Uses: This system is to be leak-proof and offers non-transferable service to citizens.

In delivering various government services: can be used for delivering services under schemes meant for providing drugs and nutritional support under Mother and Child welfare schemes, TB eradication programmes, drugs & diagnostics under schemes like Ayushman Bharat Pradhan Mantri Jan Arogya Yojana, fertiliser subsidies etc.
Private sector: can leverage these digital vouchers as part of their employee welfare and Corporate Social Responsibility (CSR) programmes.
Ozone Pollution: Causes, Impacts and Steps taken to Reduce Ozone Pollution
Biotech-PRIDE
Context
Biotech-PRIDE (Promotion of Research and Innovation through Data Exchange) Guidelines was recently released by Ministry of Science & Technology.
Key points
The guidelines are aimed at promoting research and innovation in different research groups across the country.
The objective is to create country's own exclusive database for Indian Research and Solutions.
The indigenous database will have huge enabling mechanism for exchange and adoption of data by young scientists and researchers for the benefit of Indian citizens.
Sharing a wide range of large-scale data will advance the understanding of the molecular and biological processes.
It will contribute to human health on agriculture, animal husbandry, fundamental research and thus will extend to societal benefits.
These Guidelines will be implemented through the Indian Biological Data Centre (IBDC) at Regional Centre for Biotechnology supported by the Department of Biotechnology.
Bio-Grid:

Other existing datasets/ data centres will be bridged to this IBDC that will be called Bio-Grid.
It will be a National Repository for biological knowledge, information and data and will be responsible for enabling its exchange, developing measures for safety, standards and quality for datasets and establishing detailed modalities for accessing data.

These guidelines do not deal with the generation of biological data per se but are an enabling mechanism to share and exchange information and knowledge generated as per the existing laws, rules, regulations and guidelines of the country
National Human Rights Commission (NHRC): Structure, Functions, Powers and Challenges
Digital Payment Index
Context
RBI has released the Digital Payment Index with March 2018 as the base period to assess the extent of digitization of payments in the country.
Key points
The RBI-DPI index has revealed significant growth in the index representing the rapid adoption and deepening of digital payments across the country in recent years.
It was launched on 1 January 2021.
DPI in March 2021 rose to 270.59, compared to 207.84 for March 2020, indicating a robust growth in digital transactions during the COVID-hit year in the country.
The Index comprises five broad parameters that enable the measurement of deepening and penetration of digital payments in the country over different time periods.
| | |
| --- | --- |
| Parameters | Weight |
| Payment Enablers | 25% |
| Payment Infrastructure – Demand-side factors | 10% |
| Payment Infrastructure – Supply-side factors | 15% |
| Payment Performance | 45% |
| Consumer Centricity | 5% |
The digital payments index is also a measure of calculating the growth of the country's cashless economy for the government.
RBI-DPI will be published on the RBI's website on a semi-annual basis from March 2021 onwards with a lag of four months.
Also read: Prelims Specific Articles- 2 August 2021