Relevance
GS Paper 2: Government Policies & Interventions for development in various sectors and issues arising out of their design and implementation.
GS Paper 3: Cyber Security, Cyber Warfare, and Challenges to Internal Security Through Communication Networks.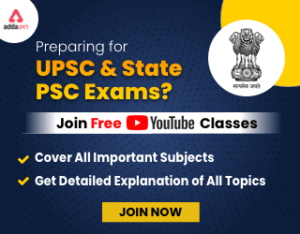 Get free video for UPSC CSE preparation and make your dream of becoming an IAS/IPS/IRS a reality
Context
A global collaborative investigation project by many agencies has revealed that Israeli spyware Pegasus was used to target thousands of people across the world.
In India, at least 300 people are believed to have been targeted.
The government has denied this and claimed that all interception in India takes place lawfully.
Read more about Pegasus at-Pegasus Spyware
Laws related to surveillance in India
The laws authorizing interception and monitoring of communications are:
Section 92 of the Criminal Procedure Code (CrPC)
Telegraph Act, 1885: deals with interception of calls.

Grounds for an interception as provided in section 5(2):

Interests of the sovereignty and integrity of India,
Security of the state,
Friendly relations with foreign states or public order,
Preventing incitement to the commission of an offence.

Procedural safeguards provided under Rule 419A of telegraph Act: It says that a Secretary to the Government of India (not below the rank of a Joint Secretary) in the Ministry of Home Affairs can pass orders of interception in the case of Centre, and similar provisions exist at the state level.

Information Technology Act, 2000: deals with surveillance of all electronic communication.

Section 69 of the IT Act: has vague provisions and broader scope for conducting surveillance as the only requirement for engaging in electronic surveillance is for the "investigation of an offence".
Vague and broad provisions provide governments the opportunity to engage in illegal interception and monitoring activities.
Ozone Pollution: Causes, Impacts and Steps taken to Reduce Ozone Pollution
Associated concerns
Violation of Fundamental Rights: The very existence of a surveillance system impacts the right to privacy (K.S. Puttaswamy judgment, 2017) and the exercise of freedom of speech (Article 19) and personal liberty (Art 21).
Endangering the safety of journalists, civil society activists, leading to further decline of press freedom in India and the world.

World Press Freedom Index has ranked India 142 out of 180 countries in 2021 (India's ranked 133 in 2016).

Issue of Mass surveillance: due to the advancement of technology, tools like spyware can be used by states to conduct mass surveillance rather than specific surveillance, endangering the very soul and essence of a democratic nation.
Inadequate legislative safeguards: India is yet to enact a comprehensive data protection law to address the gaps in existing frameworks for surveillance.
Lack of clarity regarding authorized agencies for conducting surveillance: creates a legal loophole that could be misused by security agencies to conduct illegal surveillance directed towards fulfilling some vested interests.
Insolvency and Bankruptcy Code (Amendment) Bill 2021
Supreme courts observations
Public Union for Civil Liberties v Union of India (1996):

The Supreme Court pointed out the lack of procedural safeguards in the provisions of the Telegraph Act and laid down certain guidelines for interceptions.
Among the guidelines issued by the court were setting up a review committee that can look into authorizations made under Section 5(2) of the Telegraph Act.

K.S. Puttaswamy judgment, 2017 regarding Surveillance:

judgment laid down three tests that must be satisfied before violating individual privacy. They are-

The restriction must be by law;
It must be necessary (only if other means are not available) and proportionate (only as much as needed);
It must promote a legitimate state interest (e.g., national security).

The right to privacy is available against both state and non-state actors.
The court stated that the Right to Privacy is an inherent and integral part of Part III of the Constitution that guarantees fundamental rights.
National Commission for Protection of Child Rights (NCPCR): Constitution, Composition and Key Functions
Way forward
Personal Data Protection (PDP) Bill, 2019: must be extensively debated and discussed followed by its enactment by the Parliament to ensure comprehensive legal privacy safeguards in the country.
Incorporate ethics of surveillance: should be included in India's surveillance system which considers moral aspects for employing surveillance on individual citizens.
Judicial oversight over surveillance systems: will act as a check on the surveillance activities of the executive, limiting its misuse by the government.
Parliamentary oversight and scrutiny: should be provided over the functioning of various investigative authorities.

Parliament through legislative action must also provide for a clear and comprehensive legal framework for the existence and functioning of various investigating agencies.
Also read- Prelims Specific Articles- 31 July 2021