Qutub Minar
Context
Recently, the Delhi High Court has directed South Delhi Municipal Corporation (SDMC) to submit a report on the properties being constructed in the vicinity of Qutub Minar.
It has also directed the SDMC commissioner to fix responsibility on officers who have permitted illegal and unauthorized constructions.
National Commission for Protection of Child Rights (NCPCR): Constitution, Composition and Key Functions
Key points about Qutub Minar
Construction: the foundation of Qutub Minar was laid down by Qutub-ud-din-Aibak- the Mamluk (slave) commander-in-chief of Muhammad of Ghori, and founder of Muslim rule in India

Shamsu'd-din Iltutmish (1211-36), the successor of the Qutub-ud-din-Aibak, added three more stories.
Firoz Shah Tughlaq (1351-88) constructed the topmost part, a fine specimen of workmanship in white marble and red sandstone.
It was later also repaired by Sikandar Lodi.
It has a diameter of 14.32m at the base and about 2.75m on the top with a height of 72.5m. It is an architectural marvel of ancient India.

Location: Mehrauli, New Delhi.
Mehrauli Iron Pillar: is also located in the Qutub-Minar complex. It was built by Chandragupta II, in the 4th century.
Alai Darwaza: located in the Qutub Minar Complex, It was built by Ala-ud-din Khilji in 1311 AD.

It is the earliest known example of a true Mughal arch, with hollow minarets and a unique dome housing a small cupola on top of the larger one.
It is built of red sandstone and white marble and extensively decorated with jaali (lattice-screen) patterns, and geometric and floral designs.

Other important monuments in the Qutub Minar complex: Quwwat-ul-Islam Mosque; the tombs of Altamish, Ala-ud-din Khalji, and Imam Zamin; the Alai Minar, etc.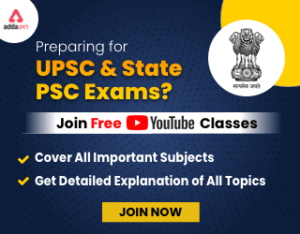 Get free video for UPSC CSE preparation and make your dream of becoming an IAS/IPS/IRS a reality
Chandrayaan 3 Mission
Context
Recently, the government has informed the Lok Sabha that Chandrayaan 3 is scheduled to be launched during the third quarter of 2022.
The Editorial Analysis: The long road to winning the battle against trafficking
Key points
The Chandrayaan-3 is the successor to the Chandrayaan-2 mission and it will likely attempt another soft-landing on the lunar surface.
ISRO is planning to land the Chandrayaan 3 at the lunar South Pole (similar to Chandrayaan 2), which is a singularly promising part of the moon's surface.
Unlike its predecessor, Chandrayaan-3 will not have an orbiter. However, it will have a lander and rover similar to that of Chandrayaan-2.

The Chandrayaan-3 lander will also be equipped with a Laser Doppler Velocimeter (LDV).

It will communicate with Earth via the existing orbiter from Chandrayaan-2 whose lifespan has been estimated to be seven years.
Insolvency and Bankruptcy Code (Amendment) Bill 2021
Additional information
Chandrayan-2:

It was India's first lander mission. Unfortunately, it failed to successfully land at the desired location on the moon. Vikram lander crash-landed on the lunar surface.
It also carried a rover named
It aimed to attempt a soft landing at the south pole of the moon-a site where no earlier mission had gone.
Prelims Specific Articles- 30 July 2021
CA|TS accreditation
Context
14 tiger reserves in India have received accreditation of the Global Conservation Assured Tiger Standards (CA|TS).
Key points
CA|TS is a globally accepted conservation tool that sets best practice and standards to manage tigers and encourages assessments to benchmark progress.
It is being implemented across 125 sites in seven tiger range countries and India has the highest 94 sites, out of which assessment was completed for 20 tiger reserves this year.
The 14 tiger reserves, which have been accredited, are Manas, Kaziranga and Orang in Assam; Satpura, Kanha and Panna in Madhya Pradesh; Pench in Maharashtra; Valmiki Tiger Reserve in Bihar; Dudhwa in Uttar Pradesh; Sunderbans in West Bengal; Parambikulam in Kerala; Bandipur Tiger Reserve in Karnataka; and Mudumalai and Anamalai Tiger Reserves in Tamil Nadu.
We now have 51 tiger reserves across 18 states.
Additional information
Project Tiger is a tiger conservation programme launched in April 1973.
It was launched in Jim Corbett National Park, Uttarakhand.
Recently, Manas tiger reserve of Assam has achieved a rare-feet by increasing its tiger population from zero to 48 in just 2 decades.
Wetland Ecosystem: Importance, Concerns and Conservation Measure
NEFT, RTGS for Non-banks
Context
RBI has allowed non- banks—Prepaid Payment Instrument issuers, White label ATM operators—to participate in its Centralised Payment Systems through RTGS (Real Time Gross Settlement) and NEFT (National Electronic Fund Transfer).
Key points
Both RTGS and NEFT are instruments of RBI's Centralised Payment Systems.
Till now, only banks were allowed to deal with these payment facilities.
Beside banks only few non-banks were allowed to participate in CPS. Those are financial institutions like NABARD, EXIM Bank, clearing corporations of stock exchanges, standalone primary dealers, retail payment system organisations and DICGC (Deposit Insurance and Credit Guarantee Corporation).
Nature of transactions that can be executed shall depend upon the type of membership approved for RTGS.
Non-banks to be allotted a separate IFSC (Indian Financial System Code) for the same purpose.
They will also be allocated a current account by the RBI and a settlement account is also to be maintained by the RBI.
Additional information
NEFT: It is a nation-wide centralised payment system owned and operated by the RBI.

It was made available on all days of the year from December, 2019.
It was launched in November 2005.

RTGS: It is a Funds transfer system where money is transacted from one bank to another in 'real-time', and on gross basis.

It is used for high-value fund transfers.
It is the fastest possible way to transfer money, if we are using the banking method.