Relevance
GS Paper 2: Indian Constitution- Statutory, regulatory, and various quasi-judicial bodies.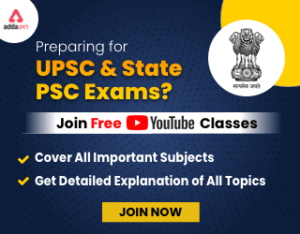 Get free video for UPSC CSE preparation and make your dream of becoming an IAS/IPS/IRS a reality
Context
A recent report by the National Commission for Protection of Child Rights (NCPCR) showed that 6,855 children had been orphaned between April 1, 2020, and July 23.
Dholavira: A City of Harappan Civilization
About NCPCR
Constitution: It was set up in March 2007 under the Commission for Protection of Child Rights Act, 2005. It is a statutory body under the Act.
Ministry: It functions under the administrative control of the Ministry of Women & Child Development, Government of India.
Definition of child: The Child is defined as a person in the 0 to 18 years age group.
Mandate: To ensure that all Laws, Policies, Programs, and Administrative Mechanisms are in consonance with the Child Rights perspective as enshrined in the Constitution of India and also the UN Convention on the Rights of the Child, 1989.

The above Convention was ratified by India in 1992. This convention defines a child as a human being below 18 years of age.
The Editorial Analysis: An emigration Bill that does not go far enough
Composition:
NCPCR consists of the following members namely:
Chairperson: a person of eminence and has done outstanding work for promoting the welfare of children.
6 other members, of which two must be women. They are to be appointed by the Central Government from amongst person of eminence, ability, integrity, standing, and experience in the following fields-

Education;
Child health, care, welfare or child development;
Juvenile justice or care of neglected or marginalized children or children with disabilities;
Elimination of child labour or children in distress;
Child psychology or sociology; and
Laws relating to children.

Tenure: All members are to be appointed by Central Government for three years. The maximum age to serve in commission is 65 years for Chairman and 60 years for members.
Microplastic Pollution: Severity of the Problem, Its Impacts and Suggestive Measures
Key functions of NCPCR
Assess and review the safeguards that are provided for child rights protection in India under existing laws and also suggest measures for implementing them effectively.
Present reports on the workings of the laws in this domain to the central government as and when necessary.
Study the factors that prevent the enjoyment of rights of children impacted by terrorism, riots, natural calamities, communal violence, trafficking, HIV/AIDS, torture and exploitation, maltreatment, prostitution, and pornography, and suggest remedial measures for them.
Inquire about cases of child rights violations and initiate proceedings.
Review current policies with respect to children's rights and protection by studying treaties and international instruments and suggest changes as needed.
Conduct research in the field of child rights.
Inquire into complaints and take Suo-Motu notice of matter relating to-

Deprivation and violation of child right
Nonimplementation of laws providing for protection and development of children;
Non-compliance of policy decisions, guidelines, or instructions aimed at mitigating hardships to and ensuring the welfare of the children and provide relief to such children;
Or take up the issues arising out of such matters with appropriate authorities.
Rainwater harvesting: Countering Water Scarcity
Mandates under the following Acts
Right to Education Act, 2009: Inquires into complaints relating to a child's right to free and compulsory education.

Examine and review the safeguards for rights provided by or under this act and recommend measures for their effective implementation.

Protection of Children from Sexual Offences (POCSO) Act, 2012: Monitors the implementation of the POCSO Act. It is also mandated-

To monitor the designation of Special Courts by State Governments;
To monitor the appointment of Public Prosecutors by State Governments;
 Prelims Specific Articles- 29 July 2021