United Nations General Assembly (UNGA) President
Context
Recently, the Maldives' Foreign Minister Abdulla Shahid was elected as the President of the 76th session of the UNGA for 2021-22.
Earlier, India had voted in favour of his election as the President of the UNGA.
This time the UNGA President were to be chosen from the Asia-Pacific grouping.
Key points
About Presidency of UNGA
Annual election: The President of the General Assembly is elected each year by assembly to serve a one-year term of office.
Annual rotation among five geographical groups/regions: They are African, Asia-Pacific, Eastern European, Latin American and Caribbean, and Western European and other States. The post of Secretary-General is also rotated among the regional groups.
The Asia-Pacific grouping:
It consists of 53 Member States and is the second largest regional group by number of member states after the African Group.
Its territory is composed of much of the continents of Asia and Oceania with the exception of a few countries for example Australia.
India has been backed by all the members of Asia-Pacific Group for UNSC non-permanent seat for a two-year term in 2021-22.
Additional Information
About UNGA:
Formation: The United Nations came into existence on October 24, 1945 after being ratified by 51 nations, which included five permanent members and 46 other signatories. It serves as main deliberative, policy-making, and representative organ of UN.
Universal representation: UNGA is only the UN body where all 193 Member States of the UN are represented, making it only UN body with universal representation.
Decision making: Important decisions such as admission of new members and budgetary matters, require a two-thirds majority while other matters may be decided by simple majority.
National Film Archive of India (NFAI)
Context
Recently, the National Film Archive of India (NFAI) has added more than 450 glass slides of the films to its collection from the golden heyday of Telugu cinema.
Key points
About Glass Slides:
They were made by pressing a film positive between two thin glass squares.
These slides were used for announcing new attractions before the commencement of a film or during intervals in theatres.
The film positives used to prepare the glass slide were miniatures of the film poster or publicity material for newspapers and magazines.
About NFAI:
Formation: It was established in 1964.
Parent Ministry: It is a media unit of the Ministry of Information and Broadcasting.
Primary objective: acquiring and preserving Indian cinematic heritage. This includes preservation of film and non-film material including but not limited to celluloid, stills, glass slides, posters, lobby cards, scripts and song booklets.
It is the nodal organization for the implementation of the National Film Heritage Mission (NFHM).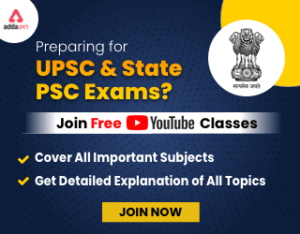 Get free video for UPSC CSE preparation and make your dream of becoming an IAS/IPS/IRS a reality
SAFAL, AI for All Initiative
Context
SAFAL (Structured assessment for analysing learning), and AI for All initiative was launched by the government to commemorate the first anniversary of National Education Policy.
Key points
The initiatives have been launched in collaboration with CBSE.

SAFAL

It is a competency-based assessment for grades 3, 5, and 8 introduced by CBSE.
It will be used to assess the progress of foundational skills and basic learning outcomes/competencies among students.
It will also provide developmental feedback to schools and teachers to improve teaching-learning without additional examination pressure on students.

AI for All

It is launched to create a basic understanding of artificial intelligence (AI) for every citizen in the country.
It will be a joint effort by CBSE, Ministry of Education and Intel.
It is a 4-hour, self-paced, micro-learning
It is applicable to all sections of the society including students, parents, professionals and senior citizens.
It is divided into two sections – AI Awareness (1.5 hours) and AI Appreciation (2.5 hours).
It aims to introduce artificial intelligence to one million citizens in its first year.
Additional Information
DNA Profiling for Leopard
Context
Odisha is planning for DNA profiling for the leopards in the state.
Key points
It would help ascertain and trace the origin of deaths of the leopards, after the skin and other organs from poachers and traders are seized.
It would strengthen the fight against wildlife crimes, especially poaching of leopards.
The initiative is important as 26 leopard skins have been seized from the state by enforcement wings.
 Additional information
It is a Schedule I animal under the Wildlife Protection Act, 1972.
Madhya Pradesh has the maximum population of leopard.
It is placed under vulnerable category in the IUCN red list.