International Cooperation in disability sector- Relevance for UPSC Exam
Disability and International Cooperation: India's International Cooperation in disability sector is important for UPSC exam as it will come under society part of the syllabus of GS paper 1 and Welfare schemes for vulnerable sections of the population along with International Relations of GS Paper 2.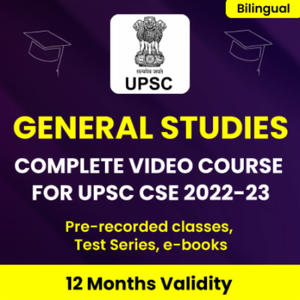 Disability Sector in India in news           
On the occasion of celebrating Azadi Ka Amrit Mahotsav (AKAM), Union Minister for Social Justice & Empowerment held a Press conference about the Achievements of the Ministry of Social Justice and Empowerment in the last 8 Years.
On this occasion, we are going to highlight India's International Cooperation in disability sector.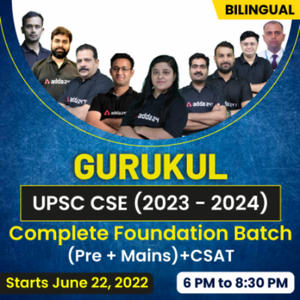 India's International Cooperation in disability sector
Signed UNCRPD: India has signed the United Nations Convention on the Rights of Person with Disabilities (UNCRPD) and subsequently ratified the same on October 1, 2007.
Part of Incheon Strategy: India is also a Party to the Incheon Strategy "To make the Right Real" for Persons with Disabilities in Asia and Pacific Region since 2012.
Participation in 2020 Paralympics: Participation of many disabled persons in Paralympics 2022 were facilitated by the government.

Participants in the 2020 Paralympics held at Tokyo were felicitated by the Department of social justice and empowerment.
विकलांगता क्षेत्र में भारत का अंतर्राष्ट्रीय सहयोग- एक सिंहावलोकन
Bilateral Cooperation in Disability Sector
India Australia Cooperation in Disability Sector: India has signed a MoU with Government of Australia for cooperation in disability sector in 2018.

Community Based Inclusive Development (CBID) Project is being implemented in collaboration of University of Melbourne which is in line with the area of cooperation mentioned in the said MoU.

India Chile Cooperation in Disability Sector: In 2022, Union Cabinet has also approved the proposal of this Department to enter into a bilateral agreement with Government of Chile for cooperation in disability sector.
India South Africa Cooperation: An MoU is under process to be signed with Government of South Africa for cooperation in disability sector.
Institutional Infrastructure in Disability Sector
Two new National Institutes- Indian Sign Language Research and Training Centre (ISLRTC) set up in 2015 and National Institute of Mental Health Rehabilitation (NIMHR) established in 2019.

ISLRTC developed of ISL Dictionary. Launched 3rd Edition of the Dictionary with total 10000 terms in 2021.
ISLRTC signed an MoU with NCERT in 2020 to convert textbooks of class I to XII into ISL (Digital Format).
ISL e-content of NCERT textbooks of classes I-V launched on 23rd September, 2021.
13 new Composite Regional Centres as outreach/ extension centres of respective NIs established.

Funding for National Institutes: Various buildings of National Institutes & their Regional & Composite Regional Centres (CRCs) constructed at a cost of Rs. 258.82 crores to facilitate smooth service delivery to PwDs.
Centre for Disability Sports: It is set up at Gwalior to provide state-of-the art training facilities for Divyang Sports Persons which is likely to be made functional in 2022. Another such centre is proposed at Shillong.
Awareness Generation: Department and office of CCPD jointly organized a two days' sensitization workshop on 4th to 5th March, 2022 at Kevadia, Gujarat.

It aimed to create awareness about the RPwD Act, 2016, various initiatives and the Schemes & Programmes of Government of India for empowerment and inclusion of Persons with Disabilities and roles and responsibilities of the States therein.
Read current affairs for UPSC