Sugar Export Curbs- Relevance for UPSC Exam
GS Paper 3: Indian Economy- Issues relating to planning, mobilization of resources, growth, development and employment.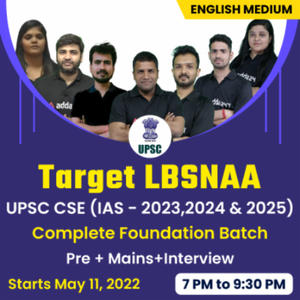 Sugar Export Curbs in news
Recently, the Union Government has notified that sugar exports will be restricted, or allowed only with permission.
India is the biggest producer of sugar and the second largest exporter after Brazil.
Key Facts about Sugar Export Curbs
The Sugar Export curbs, the first such move in four years, have been ordered to maintain "domestic availability and price stability of sugar".
Prior Permission: The government has moved export of sugar from the 'open category', which requires no government intervention, to 'restricted' category.

This means that export of sugar is allowed only with specific permission from the Directorate of Sugar, Department of Food and Public Distribution (DFPD), Ministry of Consumer Affairs, Food & Public Distribution.

Duration: Sugar Export curbs come into effect from June 1 and will continue till October 31, or until further orders.
Fair and Remunerative Prices for Sugarcane
चीनी निर्यात पर प्रतिबंध: भारत का चीनी निर्यात, प्रतिबंध की आवश्यकता तथा उनके प्रभाव
How it is different from Wheat Export Ban?
Experts have pointed out that unlike wheat, where export has been banned, sugar would continue to be exported, but from June 1, permission would be required to send the shipments out.
From June 1, permission to export would be required for both the pending contracted quantity and any new contracts entered by mills.
The Editorial Analysis- Wheat Confusion
Sugar Export from India
Thanks to the bumper crops over the last four seasons, exports too boomed. The Centre also extended subsidies to millers to push sales abroad.
Before the start of the sugar season (October to September every year), the central government would announce both the quota for export and the subsidy to achieve the target.
Sugar Exports from India: Following are the sugar export data from India from last four sessions-
2017-18 Season: the government set a target to export 20 lakh tonnes of sugar and sanctioned a budget of Rs 1,540 crores to handle internal transport, freight, handling and few other operations.

For that season, the industry recorded exports of 6.2 lakh tonnes and with a reported expenditure of Rs 440 crores of the subsidy budget.

2018-19 Season: 50 lakh tonnes export target was set with a subsidy budget of Rs 5,538 crores, of which 38 lakh tonnes of sugar was shipped out using R 4,263 crores of the subsidy.
2019-20 Season: export quota was hiked to 60 lakh tonnes with a subsidy budget Rs 6,268 crores.

Millers clocked exports of 59.60 lakh tonnes using up Rs 6,225 crores of the subsidy budget.

2020-21 Season: The traction in the international market helped sugar exports touch 70 lakh tonnes in 2020-21.

Out of total, 60 lakh tonnes was done using Rs 3,500 crores of government subsidy and 10 lakh tonnes was exported without any government aid.

Current season (2021-22): It has seen millers enter into contracts to export 90 lakh tonnes of sugar.

Out of this, 71 lakh tonnes of sugar has already left the country.
The consignments scheduled to leave after June 1 will need government permission.
India Relaxes Wheat Export Ban
Need for Sugar Export Curbs
Possible supply Constrains: Exports, industry insiders say, can continue unabated given the international demand. But for the government, a possible worry is low stocks at the beginning of the next season. This can lead to supply constraints for around three months.
Rising Inflation: If there is scarcity of back-up stocks during lean period then prices can escalate in the domestic market.

At a time when reining in inflation stays a major priority, the government can ill afford that risk.
Conclusion
The present Sugar Export curbs would ensure the government keeps a tab on sugar stock real-time to ensure that there is no shortage at the start of the next season.

Retail sugar prices have been almost stagnant year-on -year hovering between Rs 39.50 to Rs 41 per kg.
Fair and Remunerative Prices for Sugarcane